This website uses cookies to ensure you get the best experience while browsing it. By clicking 'Got It' you're accepting these terms.
Founding Father of Fracking Boom Is Crying the Blues
Dec. 02, 2014 04:28PM EST
Energy
The price of a barrel of oil has been dropping steadily due to decreasing demand and a glut of oil on the market, thanks in large part to the fracking boom in the U.S. Last week, the Organization of the Petroleum Exporting Countries (OPEC), led by Saudi Arabia, announced it wasn't going to cut back on production. The announcement sent prices down to less than $70 a barrel, creating financial worries for some banks and a billionaire whose wealth depends upon the success of fracking.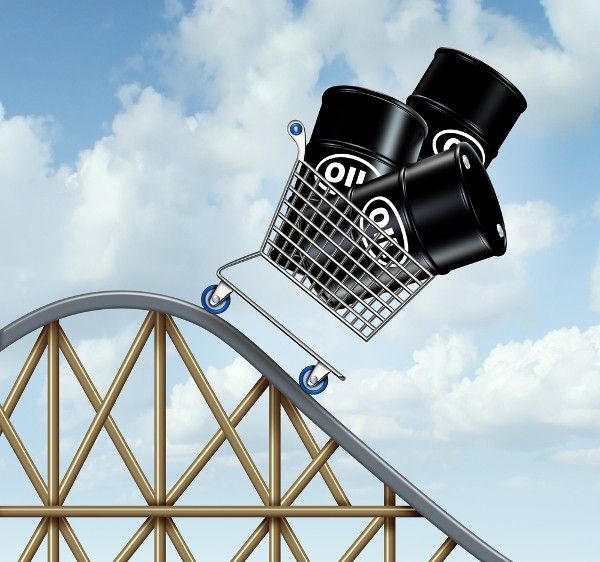 Photo credit: Shutterstock
Billionaire oilman Harold Hamm, referred to by Bloomberg as "the founding father of the U.S. shale boom" who helped drive the discovery and development of North Dakota's oil-heavy Bakken shale formation, lost half his fortune in the last three months, the publication reports.
"Will this industry slow down? Certainly," Hamm told Bloomberg. "Nobody's going to go out there and drill areas, exploration areas and other areas, at a loss. They'll pull back and won't drill it until the price recovers. That's the way it ought to be. This is a bump in the road, a correction, an adjustment that we're going through right now."
Oil prices of more than $100 a barrel were a large driver of fracking exploration. But as prices drop, fracking for oil in areas such as the Bakken could become unprofitable. But Hamm believes the price will rebound. He claims that his company, Oklahoma-based Continental Resources, can make a profit at $50 a barrel and plans to boost output next year. "Hamm declined to say how those plans may change if prices fall further," Bloomberg reported, adding "In the most profitable areas of the Bakken, producers can turn a profit on average with oil prices above $65.03 a barrel, according to Bloomberg New Energy Finance."
You might want to hold those tears for Hamm, who was Mitt Romney's energy advisor when he ran for president in 2012. Half his net worth still amounts to about $10 billion dollars.
But Hamm isn't the only one getting edgy about declining oil prices. The oil and gas industry sold Americans a rosy portrait of energy independence thanks to fracking, and some banks, buying into this picture, exposed themselves to risk from dropping prices.
"A huge chunk of the shale oil boom can be traced back to Wall Street, where years of low interest rates have encouraged energy companies to fuel their growth by tapping eager investors in the bond and loan markets," reports The Financial Times in an article headlined "U.S. Shale Lenders Caught in Energy Sell-Off." "Massive investment by oil drillers and exploration companies in U.S. energy and shale gas projects in recent years has been partly financed through cheap borrowing in the capital markets as well as loans from banks."
The publication reported that share prices of banks in shale oil areas nosedived in the wake of OPEC's decision and the subsequent price decline, with drops of as much as 7.45 percent. It suggested that continued price decline could trigger a wave of debt restructuring or losses on the banks' energy-related loan portfolios.
Forbes Magazine contributor Loren Steffy also commented on the impact of declining oil prices on investors and investments.
"Cheaper fuel prices are a good thing for the global economy, but oil's decline has been so fast and so unexpected that it's caught many in the energy industry by surprise," he wrote. "Companies already are paring capital budgets and some are slowing plans for new drilling. That's already hurting oil field service providers and offshore rig operators, who will bear the brunt of the decline."
"Will the rejuvenated U.S. Oil Patch fall victim to its own success?" he asked. "A prolonged weakness in crude prices, of course, could take a toll. Companies with too much debt or too many expensive drilling projects are likely to be in trouble. Look for more consolidation among smaller producer in particular. And financing may dry up if prices continue to decline."
And despite his relentlessly optimistic outlook abut the future of fracking and domestic oil production, Hamm told Steffy that Continental wouldn't be adding any new rigs in the Bakken in 2015.
"The company had announced plans in late September to increase capital spending to $5.2 billion from $4.6 billion this year, but Hamm said it now intends to keep its spending flat, essentially cutting its capital budget by $600 million," Steffy wrote.
With its much lower oil production costs, Saudi Arabia has the upper hand in this international game of chicken.
"U.S. producers, having pushed output to its highest in three decades, find themselves facing the paradox of achieving energy independence: the more oil they produce, the harder it becomes to reduce imports," said Steffy. "That's because as oil prices fall, expensive hydraulic fracturing projects become unprofitable, tipping the scales in favor of cheaper imports."
YOU MIGHT ALSO LIKE
OPEC Decision Likely to Crash U.S. Fracking Industry
10 Things You Need to Know About Oil Prices
EcoWatch Daily Newsletter
Extreme weather events supercharged by climate change in 2012 led to nearly 1,000 more deaths, more than 20,000 additional hospitalizations, and cost the U.S. healthcare system $10 billion, a new report finds.
Giant sequoia trees at Sequoia National Park, California. lucky-photographer / iStock / Getty Images Plus
A Bay Area conservation group struck a deal to buy and to protect the world's largest remaining privately owned sequoia forest for $15.6 million. Now it needs to raise the money, according to CNN.
This aerial view shows the Ogasayama Sports Park Ecopa Stadium, one of the venues for 2019 Rugby World Cup. MARTIN BUREAU / AFP / Getty Images
The Rugby World Cup starts Friday in Japan where Pacific Island teams from Samoa, Fiji and Tonga will face off against teams from industrialized nations. However, a new report from a UK-based NGO says that when the teams gather for the opening ceremony on Friday night and listen to the theme song "World In Union," the hypocrisy of climate injustice will take center stage.
Vera_Petrunina / iStock / Getty Images Plus
By Wudan Yan
In June, New York Times journalist Andy Newman wrote an article titled, "If seeing the world helps ruin it, should we stay home?" In it, he raised the question of whether or not travel by plane, boat, or car—all of which contribute to climate change, rising sea levels, and melting glaciers—might pose a moral challenge to the responsibility that each of us has to not exacerbate the already catastrophic consequences of climate change. The premise of Newman's piece rests on his assertion that traveling "somewhere far away… is the biggest single action a private citizen can take to worsen climate change."

Volunteer caucasian woman giving grain to starving African children.
Bartosz Hadyniak / E+ / Getty Images
Food will be scarce, expensive and less nutritious," CNN warns us in its coverage of the UN's new "Climate Change and Land" report. The New York Times announces that "Climate Change Threatens the World's Food Supply."
By Adam Vaughan
Two-thirds of people in the UK think the amount people fly should be reined in to tackle climate change, polling has found.
Climate Week NYC
On Monday, Sept. 23, the Climate Group will kick off its 11th annual Climate Week NYC, a chance for governments, non-profits, businesses, communities and individuals to share possible solutions to the climate crisis while world leaders gather in the city for the UN Climate Action Summit.
By Pam Radtke Russell in New Orleans
Local TV weather forecasters have become foot soldiers in the war against climate misinformation. Over the past decade, a growing number of meteorologists and weathercasters have begun addressing the climate crisis either as part of their weather forecasts, or in separate, independent news reports to help their viewers understand what is happening and why it is important.