This website uses cookies to ensure you get the best experience while browsing it. By clicking 'Got It' you're accepting these terms.
Fort Collins Bans Fracking as Democracy Comes Alive in Colorado
Feb. 20, 2013 11:00AM EST
Energy
"If you don't fight for what you want, you deserve what you get." —Van Jones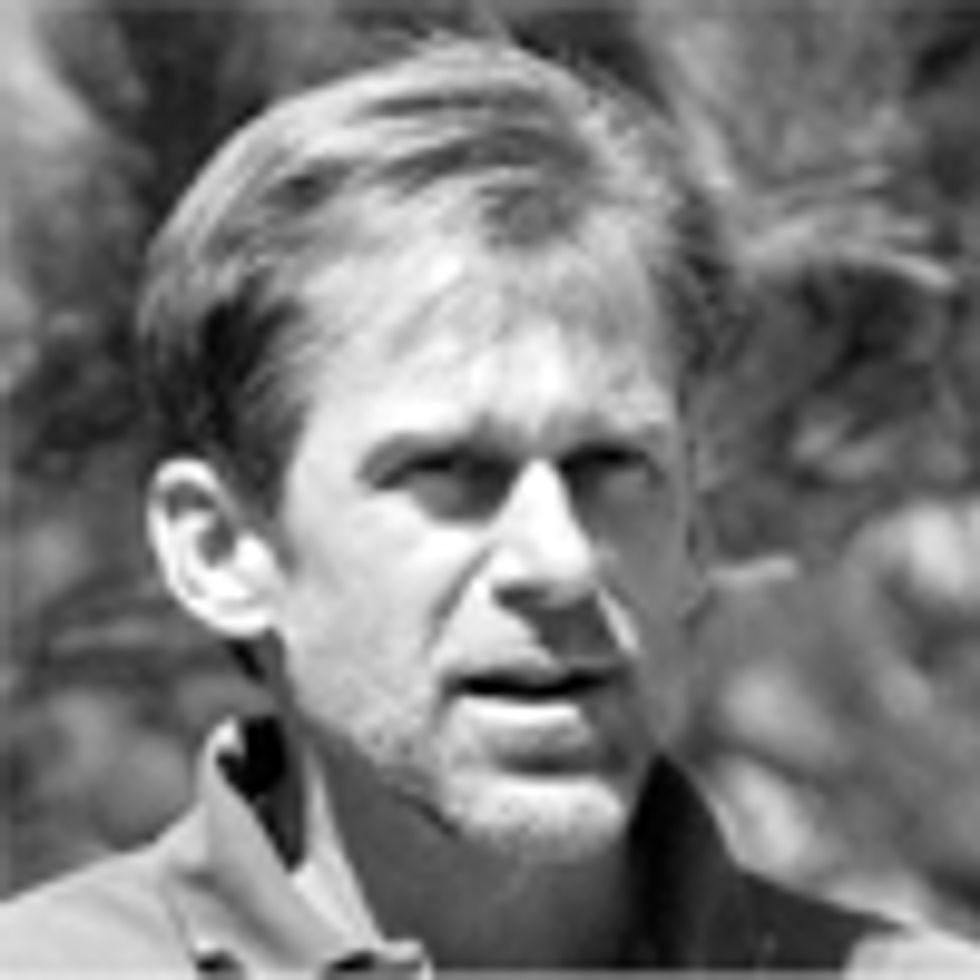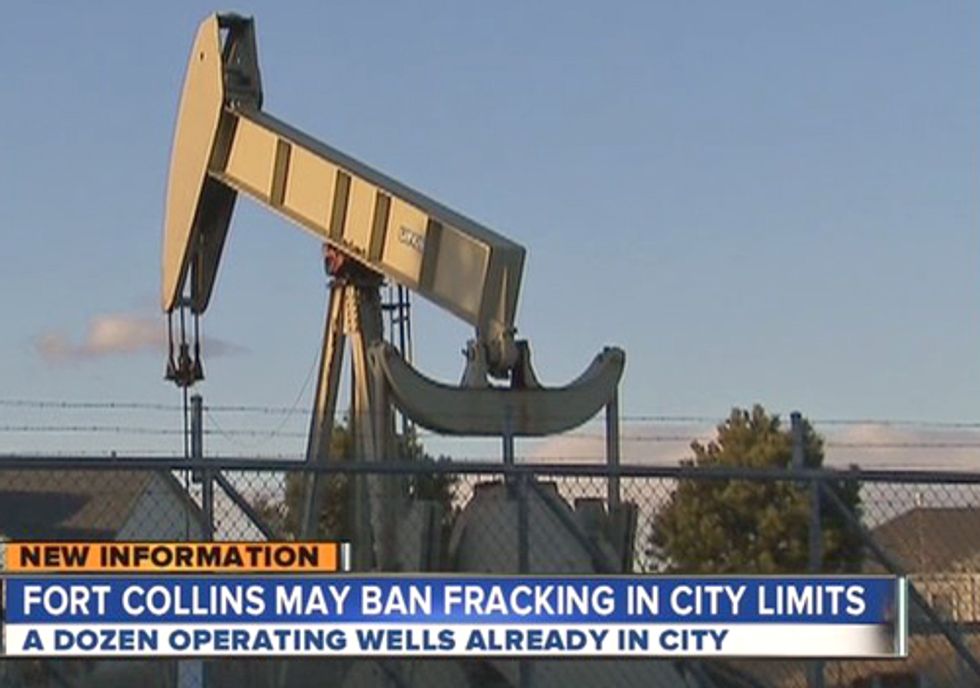 Almost exactly nine months ago on May 22, 2012, I wrote an editorial in the Fort Collins Coloradoan newspaper, Fort Colllins Should Ban Fracking. And yesterday, on Feb. 19, a sharply divided Fort Collins City Council voted 5-2 to ban fracking in the City of Fort Collins.
Nine months ago the conversation around fracking was relatively new in Colorado and few people and environmental groups were directly addressing it. Now, nine months later, very much has changed—fracking is in the news constantly, many environmental groups are engaged in the fight to stop fracking and the issue is escalating wildly throughout the public across the state.
What has changed in a mere nine months? 
First, the threat of fracking has increased dramatically across the residential areas of the Front Range of Colorado. The Niobrara Shale geological formation underlies much of the landscape from Fort Collins all the way around suburban Denver and 150 miles south to Colorado Springs. The advent of horizontal drilling and horizontal hydraulic fracturing technology has allowed hundreds of thousands of acres of land to be leased and eventually fracked. Much of this land is squeezing up against suburban homes, neighborhoods and even schools, and those residents are speaking out in an increasingly feverish pitch. In fact, one of the biggest segments of the population speaking out as "fracktivists" is suburban mothers. And as we see in many types of politics in a purple state like Colorado, when suburban moms take up an issue, elected officials really start to pay attention.
Second, a few activists—in part let by retired U.S. Environment Protection Agency "whistleblower" and Gasland movie star Wes Wilson—started touring the state giving dozens and dozens of presentations to local government officials, local homeowners groups and local activists about the threat of fracking. These activists spent hundreds of hours (and miles) pressing the case that fracking is a serious concern, and left unregulated, fracking could turn many suburban communities into mirrors of Weld County, Colorado (in the northern part of the state) which has more active oil and gas wells (more than 18,000) than any county in the U.S. With those wells has come health problems, air quality problems, water pollution problems, water supply problems, social problems, real estate problems and financial problems. No surprise, but this exploitative extractive industry tends to take the oil and gas—as well as all of the money—and leaves local governments and people with pollution and financial trouble in its wake.
Third, a small band of fracktivists in Longmont, Colorado, in part led by a very small contingent of activists from the environmental group Food & Water Watch, made national news when they led a successful ballot initiative to ban fracking in the November 2012 election. This ban occurred with almost no financial backing (less than $20,000), with almost no support from other environmental groups, and through the sheer grit and moxy of its leaders. Further, the Big Oil and Gas Industry spent more than a half million dollars trying to defeat this ballot initiative in a town that cast only 42,773 votes—that's more than $10/vote. And when the vote was final, the result sent shock waves around the state. Longmont is not a raging environmental hotbed—if a ban could pass in Longmont while being outspent 25 to 1, it could likely pass in nearly any city in the state.
Finally, Colorado's Governor, John Hickenlooper (a former oilman), has become a lightning rod who has rapidly escalated the tension around fracking and infuriated local residents and environmental activists. His anti-environmental, pro-fracking actions—too numerous to count and catalogued elsewhere—include starring in a radio ad for the natural gas industry and recently boasting to a U.S. Senate committee that he drank fracking fluid because it is safe and risk free. Every time he speaks about the issue, he just makes it worse both for him and for the issue—his disrespectful and demeaning attitude towards environmentalists seems to be closely matched by his reckless deception of the public. It's gotten to the point where the best way to fight fracking in Colorado is to just give the Governor the microphone and wait for him to say something inappropriate and further infuriating.   
Nine months ago there was little support for banning fracking in Colorado, and there were hardly any organized groups willing to take it on. Nine months later, the situation has completely changed. Cities like Fort Collins are making clear that it makes no sense to put a ban to a vote when it is almost assured to pass, and so therefore a smart and progressive council has the obligation to pass a ban with a simple ordinance. Further, more than a dozen small ad-hoc "fracktivist" groups have sprouted up around the state pushing their local governments hard and publicly. The group that led much of the fight in Fort Collins is Frack Free Fort Collins, while some of the names of other groups around the state have been more creative like Erie Rising (in Erie, Colorado) and The Rio Grande Watchdogs (in the Rio Grande valley).  
With fracking, threat has bred opportunity, and democracy has come alive in Colorado. While it's profoundly unfortunate that thousands of homeowners are now threatened with the impacts of fracking, it's also deeply important and powerful that these same homeowners and suburban moms and dads learn how to be active and informed citizens in our democracy. Not only the promise of democracy—but the responsibility of democracy—is becoming real to thousands of people who just a year earlier were likely focused on normal suburban activities.  
The Big Oil and Gas Industry doesn't care and will say and do absolutely anything to anyone in order to increase their short-term profits. But the citizens of Colorado—at least in Longmont and Fort Collins, so far—do care and are learning that they don't deserve what they're getting, so they're fighting for what they want. 
Stay tuned and keep watching: Democracy in Colorado is coming alive. And it's beautiful.
Visit EcoWatch's FRACKING page for more related news on this topic.
Gary Wockner, PhD, represents Clean Water Action and Waterkeeper Alliance in Colorado. He lives in Fort Collins—Gary@GaryWockner.com.  
--------
Sign the petition today, telling President Obama to enact an immediate fracking moratorium:

EcoWatch Daily Newsletter
A Starbucks barista prepares a drink at a Starbucks Coffee Shop location in New York. Ramin Talaie / Corbis via Getty Images
By Cathy Cassata
Are you getting your fill of Starbucks' new Almondmilk Honey Flat White, Oatmilk Honey Latte, and Coconutmilk Latte, but wondering just how healthy they are?
By Sharon Kelly
Back in April last year, the Trump administration's Environmental Protection Agency decided it was "not necessary" to update the rules for toxic waste from oil and gas wells. Torrents of wastewater flow daily from the nation's 1.5 million active oil and gas wells and the agency's own research has warned it may pose risks to the country's drinking water supplies.
Swedish climate activist Greta Thunberg takes part in a "Friday for Future" youth demonstration in a street of Davos on Jan. 24, 2020 on the sideline of the World Economic Forum annual meeting. FABRICE COFFRINI / AFP via Getty Images
Treasury Secretary Steven Mnuchin pretended not to know who Greta Thunberg is, and then he told her to get a degree in economics before giving world leaders advice, as The Guardian reported.
The Visible Infrared Imaging Radiometer Suite on the Suomi NPP satellite acquired this image of forest fire smoke hovering over North America on Aug. 15, 2018. NASA Earth Observatory
New York City isn't known for having the cleanest air, but researchers traced recent air pollution spikes there to two surprising sources — fires hundreds of miles away in Canada and the southeastern U.S.
If temperatures continue to rise, the world is at risk from global
sea-level rise
, which will flood many coastal cities as seen above in Bangladesh. NurPhoto / Contributor / Getty Images
The mounting climate emergency may spur the next global financial crisis and the world's central banks are woefully ill equipped to handle the consequences, according to a new book-length report by the Bank for International Settlements (BIS), as S&P Global reported. Located in Basel, Switzerland, the BIS is an umbrella organization for the world's central banks.