Former Republican Governors Urge Senate to Confirm EPA Nominee Gina McCarthy
Jul. 16, 2013 10:14AM EST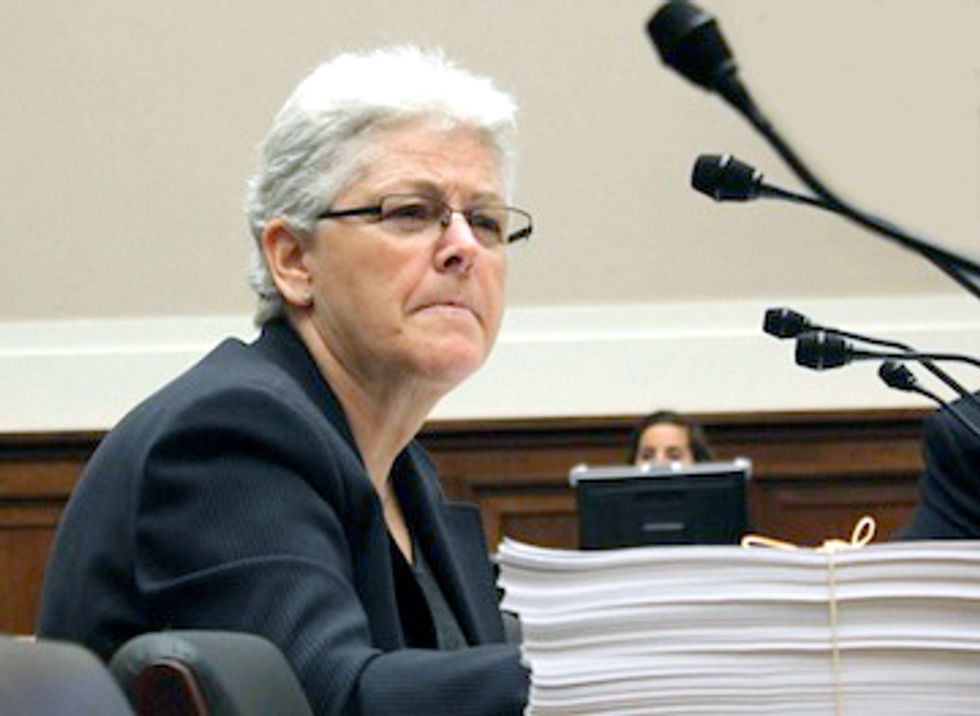 By Laura Beans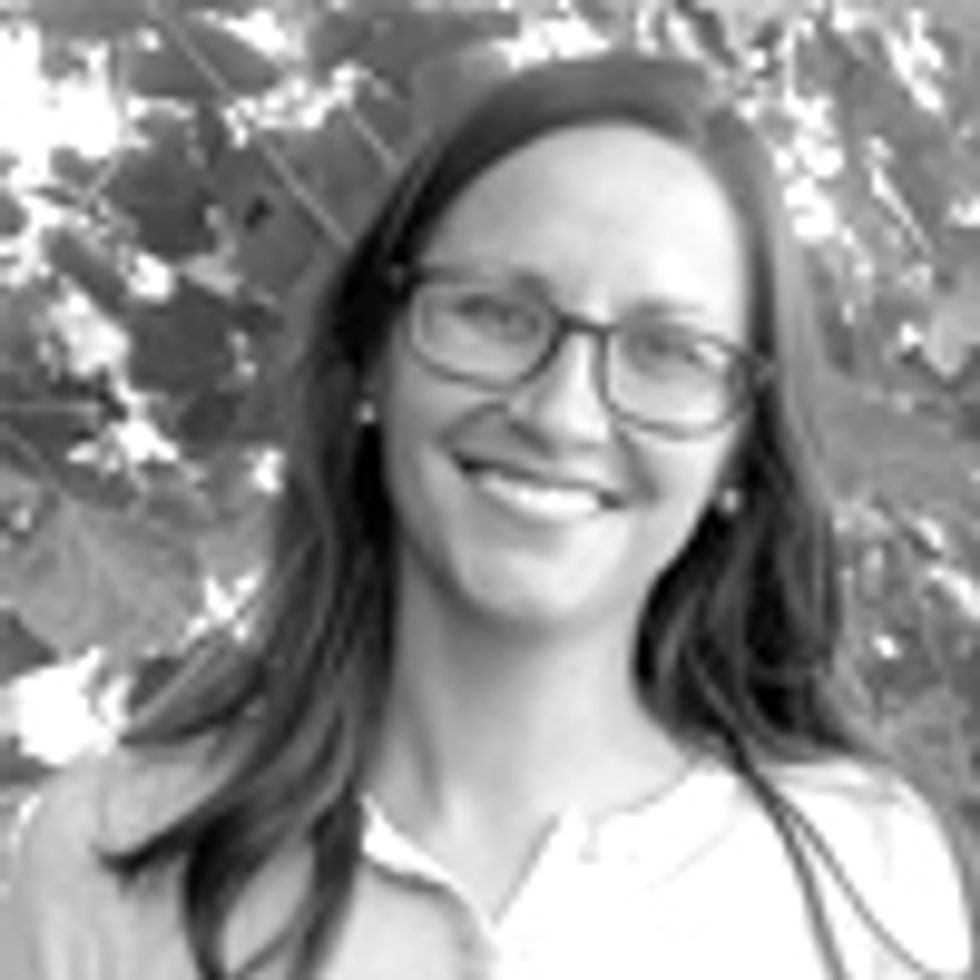 Two former Republican governors joined a press call yesterday urging Senate Republicans to stop stalling and confirm Gina McCarthy as head of the U.S. Environmental Protection Agency (EPA).
Former Gov. and U.S. EPA Administrator Christine Todd Whitman (R-NJ) and former Gov. Jane Swift (R-MA) stressed that McCarthy is beyond qualified for the position, with 25 years of experience, and that both she and the American people have waited long enough.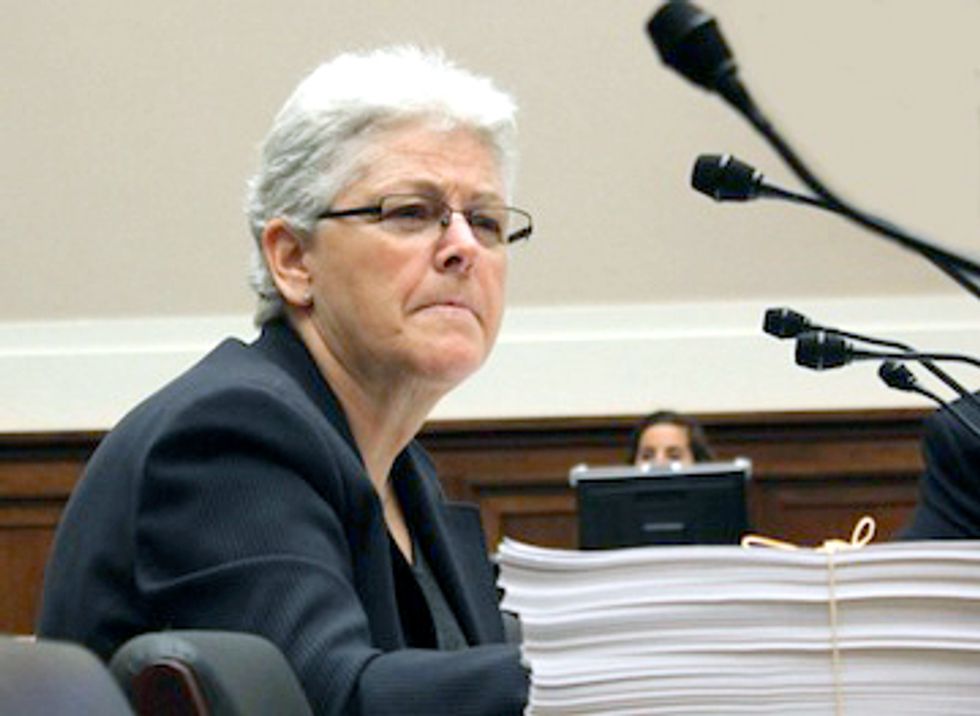 After 151 days and answering more than 1,000 questions submitted in May by committee Republicans, McCarthy has waited nearly a month and a half longer than any previous EPA Administrator, despite her bipartisan qualifications and support from many industry and business voices.
Former Gov. Whitman, who served as the U.S. EPA administrator from 2001-2003 stated:
The agency just cannot function as effectively with an acting administrator, no matter how good he or she is, and in this case they have a good one. It simply is not the same as having a full-time, permanent, confirmed chief. And we need to have that for a whole number of reasons. First of all the work of the agency is important. It is important in protecting public health and the environment. But also it's important in a nuts and bolts way for states because there are requirements under the Clean Air Act and the Clean Water Act that start clocks ticking and you need an administrator that is able to function on all cylinders and have those meaningful conversations.
According to Politico, boycotting McCarthy may be one of the few near-term options Republicans have to protest President Obama's new EPA agenda, unveiled in his climate action speech last month.
Governors Swift and Whitman told the press that McCarthy is long overdue for a vote from the full Senate on her nomination after a thorough vetting by the Senate Committee on Environment and Public Works, and both hope to see such a qualified nominee confirmed.
 
Former Gov. Swift, under whom Gina McCarthy served as an environmental adviser and secretary of environmental affairs, said:
It is important to note that I am one of five Republican governors under whom Gina served in two states, Massachusetts and Connecticut. But what is really important—although her bi-partisan credentials in the current political climate draw notice—I think what is more important is the approach that I witnessed that Gina took to policy-making. She is truly a collaborative leader. We tackled some very difficult issues around emissions from power plants, water supply on Cape Cod in Massachusetts. All of which were important to numerous stakeholders.
 
Gina understands and acts in such a way that shows environmental stewardship and protecting public health doesn't have to be at odds with economic growth. In fact, when done right you can actually craft policy that helps to grow the economy and strengthen job creation. I've observed Gina putting those very policies into practice with a bi-partisan approach and engaging and listening to lots of different folks on a variety of issues.
Visit EcoWatch's WATER and AIR pages for more related news on this topic.
——–
SHARE YOUR THOUGHTS BELOW: What do Republicans hope to gain by continuing to boycott Gina McCarthy's confirmation?

——–

EcoWatch Daily Newsletter