Former Pennsylvania Health Employees Say Bosses Enforced Silence on Shale Drilling
Jun. 19, 2014 01:26PM EST
Energy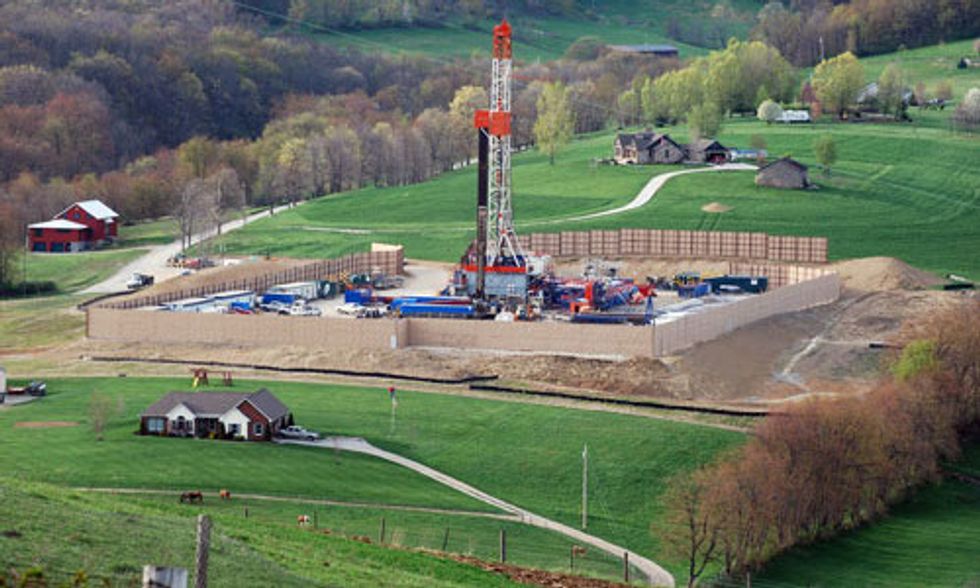 A shocking investigative report revealed Thursday that Pennsylvania state health employees may have compounded the danger of Marcellus Shale drilling by systematically refusing to respond to residents' concerns about it.
A former Department of Health employee said she was told not to return phone calls from residents who expressed concerns about natural gas drilling, NPR reported in its State Impact series.
"We were absolutely not allowed to talk to them," said Tammi Stuck, who worked as a Fayette County community health nurse for nearly four decades.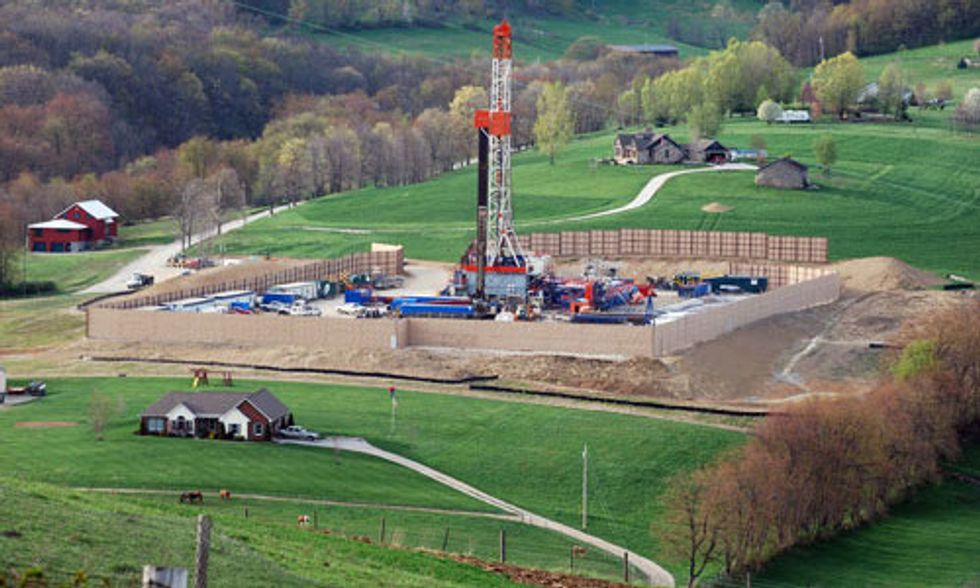 Another department retiree, Marshall P. Deasy III, confirmed Stuck's accusation. He said that drilling was the only public health issue he remembers officials enforcing silence on during his 20 years with the department.
Stuck said she was given a list three years ago of words that, if uttered by residents, should be grounds for ending a conversation or handing it off to a supervisor.
"There was a list of buzzwords we had gotten," Stuck said. "There were some obvious ones like fracking, gas, soil contamination. There were probably 15 to 20 words and short phrases that were on this list.
"If anybody from the public called in and that was part of the conversation, we were not allowed to talk to them."
Deasy added that natural gas development was considered "taboo" in his Harrisburg office and that employees did not openly talk about it.
The two employees also recalled a public meeting in which a department consultant responded to a resident's question about drilling. Soon thereafter, the department instituted a policy requiring employees and consultants to get permission from from the office of the director of the Bureau of Community Health in Harrisburg.
Former health secretary Eli Avila said he was unaware of a list of buzzwords, but conceded that deputy secretaries in the department or the governor's office could have created and distributed such a list to employees without his knowledge.
EcoWatch Daily Newsletter
Related Articles from EcoWatch
Recent Stories from EcoWatch