Ford to Introduce First Solar-Powered Car
Jan. 02, 2014 11:19AM EST
Business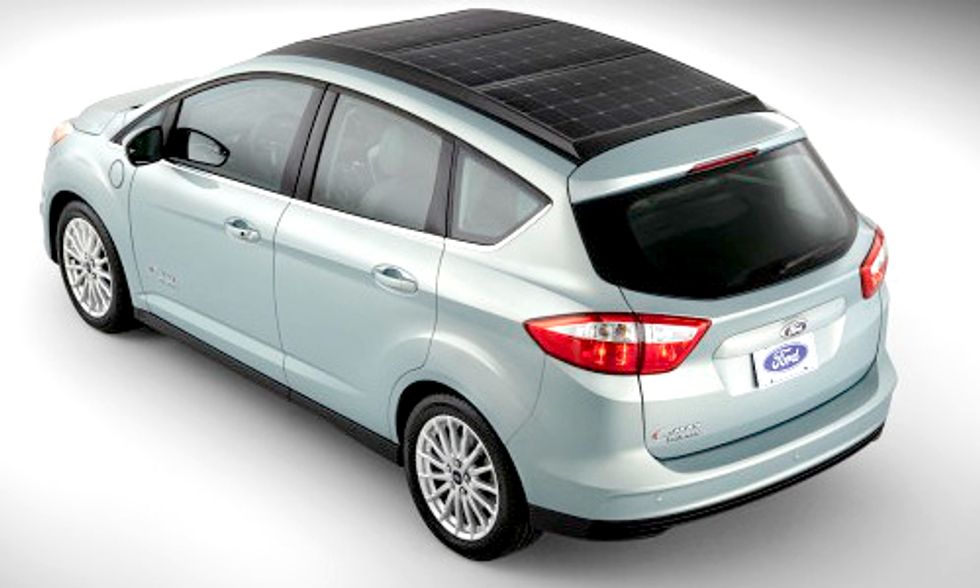 Though the company deems it as merely a "concept," Ford Motor Co. will soon unveil a sun-powered vehicle.
The C-MAX Solar Energi Concept is a plug-in hybrid electric vehicle with solar panels on the roof that allow the car to recharge itself. The vehicle's total range is 620 miles, and it can travel 21 miles using only electric power from the sun.
"By tapping renewable solar energy with a rooftop solar panel system, C-MAX Solar Energi Concept is not dependent on the traditional electric grid for its battery power," Ford wrote in a statement. "Internal Ford data suggest the sun could power up to 75 percent of all trips made by an average driver in a solar hybrid vehicle."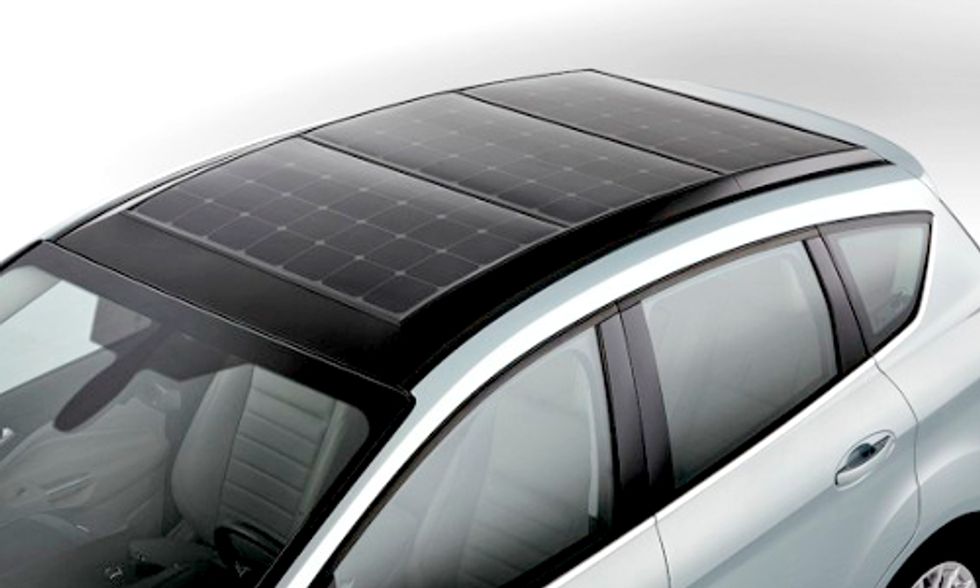 The C-MAX uses a special concentrator that acts like a magnifying glass to direct rays to 300-to-350-watt solar cells on the roof from SunPower Corp. The compact lens was originally used for use in lighthouses. The system tracks the sun as it moves from east to west.
Ford says the concept vehicle uses a day's worth of sunlight to deliver the same performance as its conventional C-MAX Energi plug-in hybrid. That amount generate the same power—8 kilowatts—that you would get from a four-hour battery charge.
The concept car would receive 108 miles per gallon (MPG) in the city and 92 MPG on the highway, according to Ford and the U.S. Environmental Protection Agency. The company will introduce the concept at the 2014 International Consumer Electronics Show (CES), which begins Jan. 7 in Las Vegas, NV.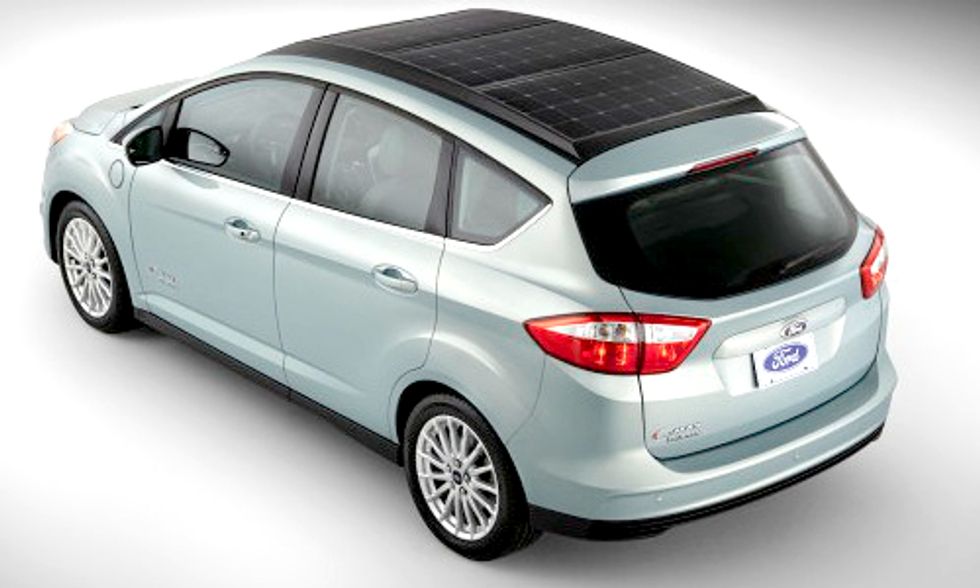 "This could be especially important in places where the electric grid is underdeveloped, unreliable and expensive," Ford wrote in a statement. "After C-MAX Solar Energi Concept is shown at CES, Ford and Georgia Tech will begin testing the vehicle in numerous real-world scenarios. The outcome of those tests will be used at a later date to help determine if the concept is feasible as a production car."
The car also contains a port for charging with in the electric grid.
The Nissan LEAF's rear spoiler has a solar panel, but Ford says its C-MAX is the first of its kind.
"We are starting to see a convergence that can make these things possible," Mike Tinskey, director of vehicle electrification and infrastructure, told Bloomberg. "It's a tracking concentrator without the costs of one."
Visit EcoWatch's TRANSPORTATION page for more related news on this topic.

EcoWatch Daily Newsletter
Related Articles from EcoWatch