Food Day Celebrates Healthy Eating and Sustainable Farming
Oct. 07, 2013 10:23AM EST
Food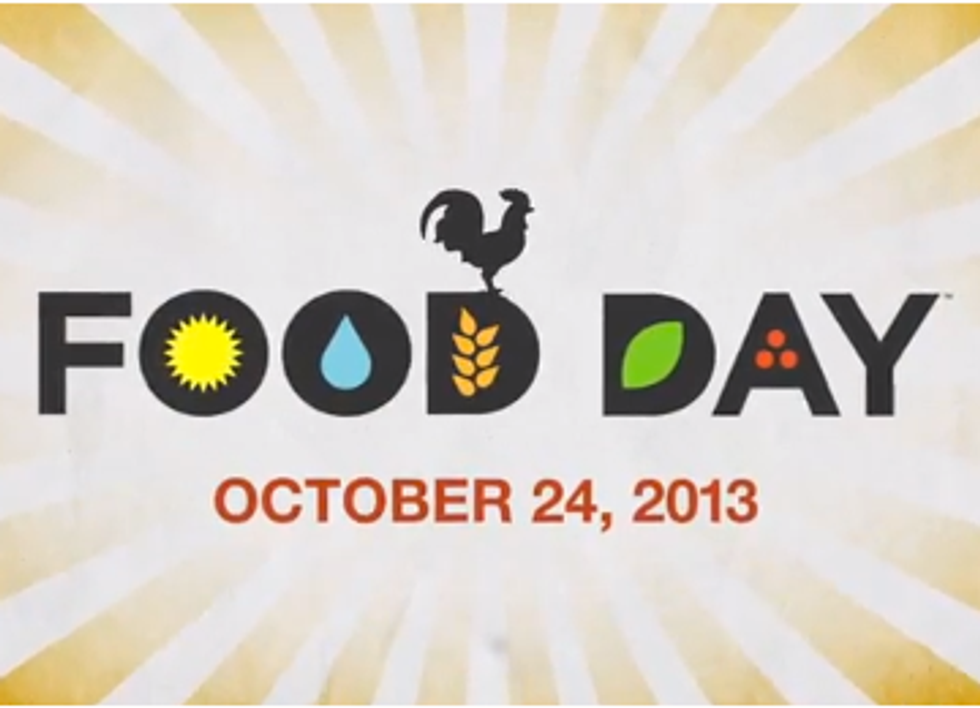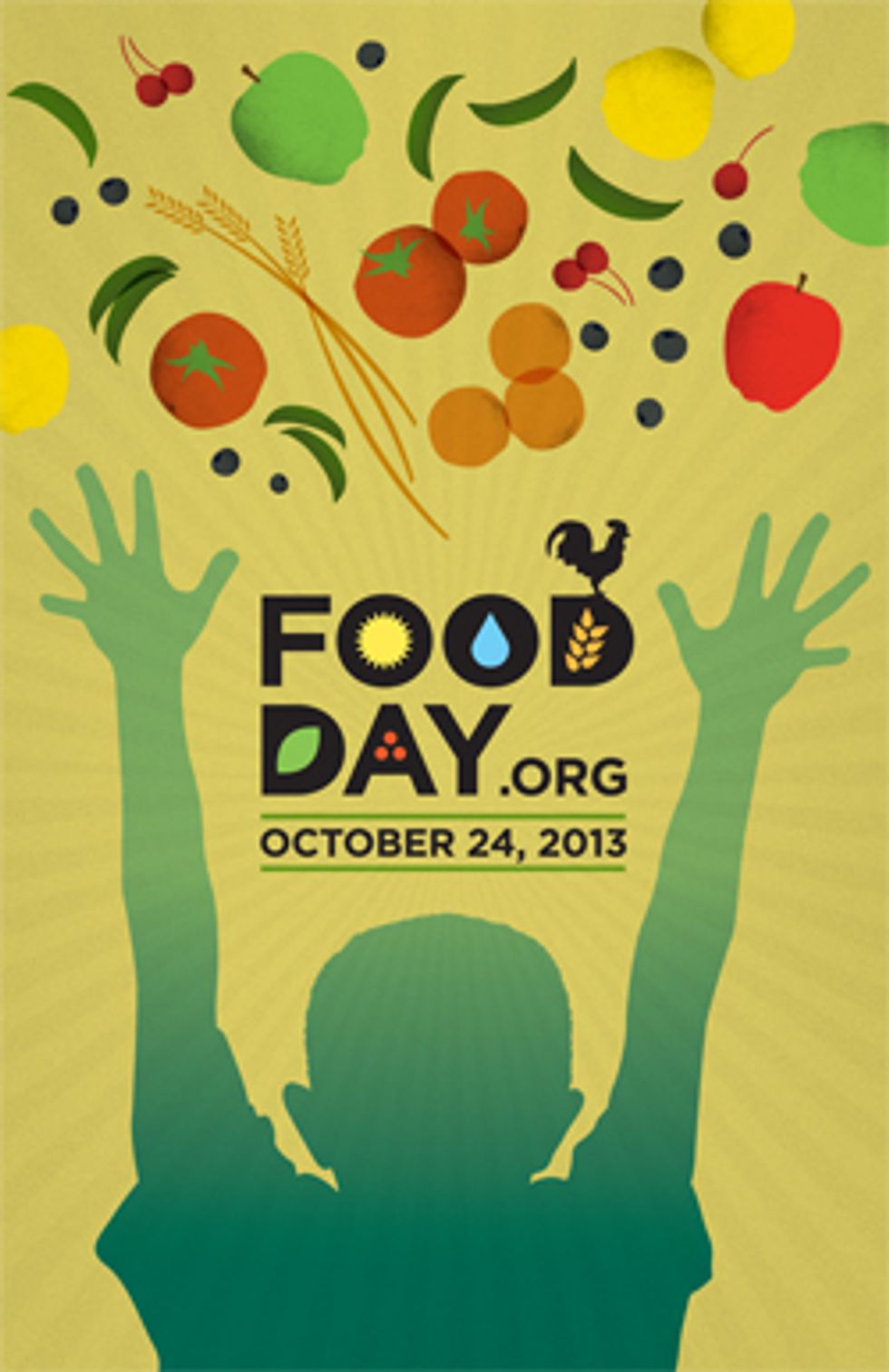 We designate days of the year to honor things we deem important: our ethnic heritage, romance, the labor movement. So it makes sense to spend one day thinking about one thing that's important to every single human being: food. After all, everyone eats.
Food Day, Oct. 24, is aimed at doing just that. In its third year, the nationwide grassroots campaign will put the spotlight on healthy, affordable and sustainably produced food.
On Oct 24, thousands of events will be held in all 50 states and involve some of the country's most well-known food activists. The events support the production and consumption of  food that is healthy, affordable, and produced with care for the environment, farm animals, and the people who grow, harvest, and serve it.
Organizers hope to encourage people to cut back on consuming sugary drinks, overly salted packaged foods and fat-laden, factory-farmed meats and eat more vegetables, fruits, whole grains and sustainably raised protein.
In 2012, people celebrated Food Day at community festivals in Denver, New York City and Savannah; at a national conference on the future of food in Washington, D.C.; at thousands of schools and universities in Boston, Portland, Minneapolis and other places. Mayors in Los Angeles, Seattle and New Haven chose Food Day to announce improvements to their food policies. A slideshow of 2012 Food Day events shows highlights of the more than 3,200 events held  in 50 states in 2012.
The campaign was founded by the Center for Science in the Public Interest. Partner organizations include the Academy of Nutrition and Dietetics, Consumer Federation of America, Farm Aid, National Parent Teacher Association, United Church of Christ and Yale Rudd Center for Food Policy & Obesity at Yale University. The Food Day video shown above features an appearance by filmmaker Morgan Spurlock, director and star of  Super Size Me.
Want to find out what's happening in your community? Organizers have an interactive map where you can find Food Day events in your area. Just type in your address and how far you're willing to travel.

EcoWatch Daily Newsletter