This website uses cookies to ensure you get the best experience while browsing it. By clicking 'Got It' you're accepting these terms.
Food Claims: Who Can You Trust?
Jun. 01, 2012 07:00AM EST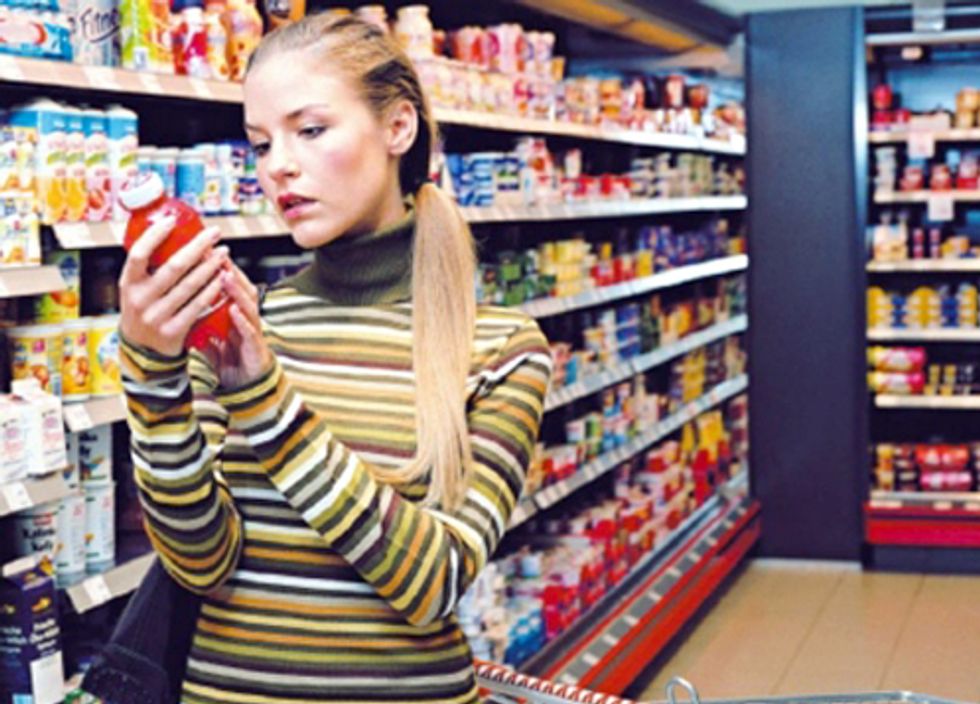 By Andrew Gunther
Despite the recent recession, it's great to see that demand for high-welfare, sustainable meats, dairy products and eggs continues to grow. As the public wakes up to the negative impacts of intensive farming, they're looking for food labels that provide real assurances that the food they buy is healthful, and produced with animal welfare and the environment in mind.
Many different businesses have now set up programs to offer consumers certain assurances about the food they buy. It goes without saying that the many different labels offered by food businesses vary enormously in terms of their scope and operation. However, most of the claims are centered on claims that farmers are using humane, sustainable farming practices, or that animals are fed a strictly controlled diet, or that medications or hormones are restricted or even prohibited. Since it's impossible for each of us to go out and check the farms ourselves, we effectively take it on face value that the food label we choose to support really does deliver the benefits that it promises.
So it might come as a surprise to know that many of the companies using these kinds of claims do not actually go out and assess the farms that supply them. Instead, they simply rely on an "affidavit system," where farmers who want to use the label or supply the program just sign a declaration form to say that they are (in theory) following the rules of the program—and that's it. No more questions asked.
Businesses that use this simple affidavit approach will rarely—if ever—go out to visit the farms who supply their meat and dairy products to check if they are actually following the rules. In other words, a farmer could agree to supply the business and start selling meat or eggs using a particular label simply by signing a piece of paper. They might choose to ignore some or even all of the label's requirements or rules on a day-to-day basis without anyone knowing.
Similarly, a food business might make all manner of positive claims about their food—that their farmers don't confine their animals on feedlots and have free access to pasture; that they don't feed any grain or fishmeal; or that the use of genetically modified (GM) feed or antibiotics is strictly prohibited. But if no one is actually going out to the farm to physically check how the animals are being managed, to see what medicines have been given, or to assess what the animals are being fed—or even if they really do have daily access to pasture—how can we have any confidence in the company's claims?
It is also worth pointing out that many of the programs which rely solely on affidavits are also buying the farmers' livestock and reselling it. Retailer-owned programs, such as those operated by McDonald's or Kentucky Fried Chicken, are a classic example of where farm programs are unlikely to meet many consumers' expectations. In such cases, the organization which wants to sell you the product—and which will profit from the transaction—is also in charge of setting the rules and then making sure that its suppliers are actually meeting them. In such cases, the potential conflict of interest is extremely obvious.
You could argue that buying food from a company that relies solely on affidavits is a bit like buying a used car. Would you take the window sticker detailing the car's flawless history at face value, or accept the car salesman's assurances that the car had never been wrecked without question? Or would you want to get an independent third party report on the safety and condition of the car before you drive it away?
Of course, I am not saying that every affidavit-based label is untrustworthy, or that every farmer who signs an affidavit is cutting corners. But if you are spending your money on meat, dairy products or eggs that are sold under pasture-raised or antibiotic-free labels, then you want to know that your money really is helping to support high-welfare, sustainable production.
At Animal Welfare Approved (AWA), we believe that trust between the consumer and the food producer is absolutely vital. This is why we are the industry leader in auditing and certifying family farms that raise their animals sustainably, outdoors on pasture or range, according to the highest welfare standards.
The AWA seal is a hard-earned badge of integrity: participation in the AWA program demonstrates the farmer's unmatched commitment to the care of their animals and land. Farmers in the AWA program agree to a minimum of one on-farm audit a year (with the possibility of additional visits if deemed necessary) by some of the most experienced auditors in the world to confirm compliance with our comprehensive standards, which are available online for everyone to see. Participation in the program must be renewed every year.  Since we don't we charge our farmers any fee to participate in the program, we can remain completely impartial in our auditing. The result? An unrivaled level of both the integrity of our program, and trust in the AWA seal among today's conscientious food consumers.
In this information age, people are waking up to the fact that commonly used food claims and terms like "all natural" or "free range" have absolutely nothing to do with real animal welfare or environmental sustainability, and are being used to hide the same old intensive farming systems. As a result, food labels have an increasingly important role to play in providing consumers with greater assurances that their food really is being produced to specific welfare and environmental standards. But without more robust standards and regular on-farm auditing by an independent third-party, people will quickly realize that many of the label claims and promises made by food companies that rely solely on affidavits are worth less than the paper they're written on.
Visit EcoWatch's FACTORY FARMING page for more related news on this topic.
EcoWatch Daily Newsletter
A new report spotlights a U.N. estimate that at least 275 million people rely on healthy coral reefs. A sea turtle near the Heron Island in the Great Barrier Reef is seen above. THE OCEAN AGENCY / XL CATLIN SEAVIEW SURVEY
In a new report about how the world's coral reefs face "the combined threats of climate change, pollution, and overfishing" — endangering the future of marine biodiversity — a London-based nonprofit calls for greater global efforts to end the climate crisis and ensure the survival of these vital underwater ecosystems.
Half of the extracted resources used were sand, clay, gravel and cement, seen above, for building, along with the other minerals that produce fertilizer. Cavan Images / Cavan / Getty Images
The world is using up more and more resources and global recycling is falling. That's the grim takeaway from a new report by the Circle Economy think tank, which found that the world used up more than 110 billion tons, or 100.6 billion metric tons, of natural resources, as Agence France-Presse (AFP) reported.
By Gero Rueter
Heating with coal, oil and natural gas accounts for around a quarter of global greenhouse gas emissions. But that's something we can change, says Wolfgang Feist, founder of the Passive House Institute in the western German city of Darmstadt.

By George Citroner
Recent research finds that official government figures may be underestimating drug deaths by half.
Researchers estimate that 142,000 people died due to drug use in 2016.
Drug use decreases life expectancy after age 15 by 1.4 years for men and by just under 1 year for women, on average.
Government records may be severely underreporting how many Americans die from drug use, according to a new study by researchers from the University of Pennsylvania and Georgetown University.
Water coolers in front of shut-off water fountains at Center School in Stow, MA on Sept. 4, 2019 after elevated levels of PFAS were found in the water. David L. Ryan / The Boston Globe via Getty Images
In a new nationwide assessment of drinking water systems, the Environmental Working Group found that toxic fluorinated chemicals known as PFAS are far more prevalent than previously thought.