Fluoride, Deemed Toxic by Harvard Doctor, Under Fire in U.S. Federal Court
Mar. 13, 2014 12:31PM EST
Health + Wellness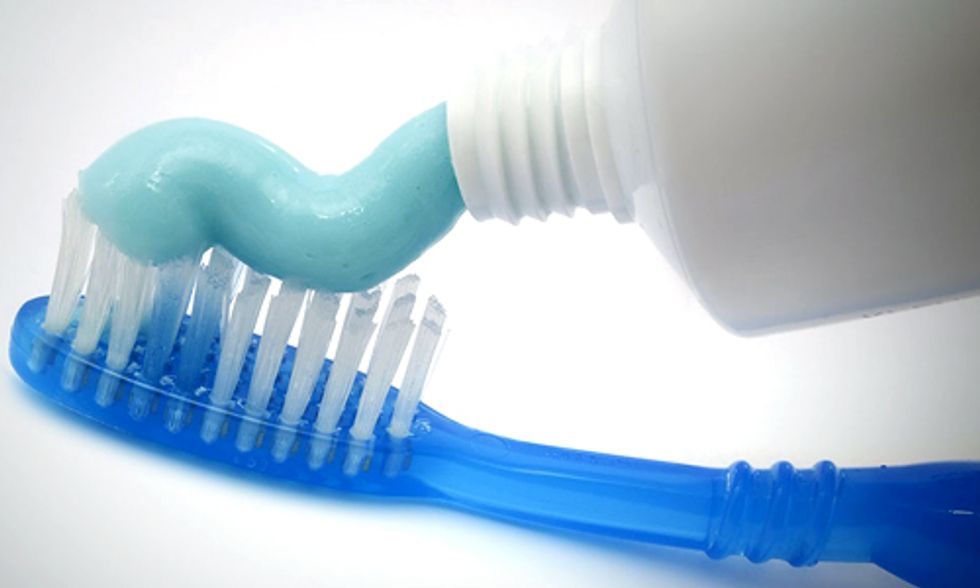 The legal community's interest in the long-smoldering controversy over fluoride use is growing as the U.S. Fourth Circuit Court of Appeals has agreed to hear arguments in the fluoride harm case of Nemphos v. Nestle Waters.
The case centers around "dental fluorosis," a disfigurement of teeth, caused by childhood ingestion of fluorides in water and other products, according to the New York State Coalition Opposed to Fluoridation.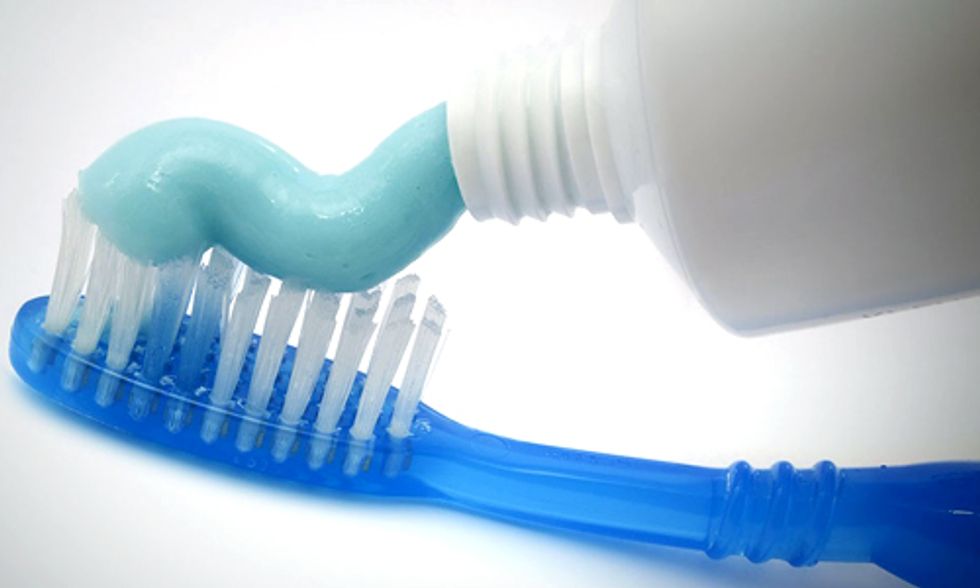 The plaintiff in the Nemphos case is a mother who purchased fluoride-containing products for her daughter, believing she was helping her child avoid cavities. The mother claims she was not warned about fluorosis, which eventually disfigured her child's teeth.
Major dental organizations continue to promote use of fluorides, claiming the fluorosis stains are mostly barely visible and fit in a designation of "mild" or "very mild."
"The so-called 'mild' fluorosis of the Nemphos girl is certainly not barely visible," said Daniel Stockin, a career public health professional opposed to water fluoridation. "The fluorosis classification system used by dentists hides the severity of it. The system specifically tells dentists to ignore an individual's worst fluoride-stained tooth in classifying a person's fluorosis severity, and the system does not take into account the total number of teeth affected. Twelve teeth or two teeth with stains, both are allowed to be called 'very mild' or 'mild' fluorosis. This revelation will be deeply disturbing to citizens and elected leaders who were misled about fluorosis."
The Washington D.C.-based law firm Public Justice, with its more than 3,000 affiliated attorneys, has joined other plaintiff firms to help argue the case.
"There are a lot of harmed people out there that were not told the facts about fluorides, nor have they seen documentation of what dental leaders knew and admitted amongst themselves about fluorosis," said attorney Chris Nidel.
"Fluoride providers and promoters are now under the microscope as the Fluoridegate scandal unfolds," he added. "In their own publications, dentists warned of a day when fluoride litigation would arrive."
Nidel's law firm and the firm of Paulson and Nace have been with the case from the start. Public Justice is adding its expertise to argue that lawyers representing Nestle Waters cannot use federal laws to negate state legal actions on fluoride harm.
An article in the Journal of Dental Research acknowledged increasing amounts of fluorosis, calling it undesirable and saying it "places dental professionals at an increased risk of litigation."
It places advertisers at risk too as Public Justice states:
Advertising like Nestle's and Dannon's, which [persuade] consumers to purchase a product by touting an ingredient's benefits without warning of that same ingredient's known hazards, is generally prohibited by state and consumer protection laws. Those laws allow wronged consumers to sue for injuries the product caused.
"Fluorides are a concern for both young children and college students and others," said Stockin. "For parents of young children, fluorosis on their child's teeth can mean financial costs in the future, and of course they wonder what other harm has also occurred, such as impact on kidneys, thyroid glands, bones and even IQ. So I think perhaps it's not surprising that what consumers are hearing about fluorides from product sellers is changing."
In a related development, advertisements seeking out students with dental fluorosis are beginning to pop up in newspapers at universities like The Hoya at Georgetown University.
The ads feature photos of dental fluorosis-stained teeth and inform students that those with tooth damage may be entitled to monetary damages.
Harvard Professor: Fluoride Toxic to Children, Linked to Autism 
In February, fluoride joined the likes of lead, arsenic, methylmercury, toluene and other chemicals known to damage brain tissue, reports the Fluoride Action Network (FAN).
In the March 2014 journal Lancet Neurology, the highly prevalent chemical was reclassified as a developmental neurotoxin by medical authorities.
The authors, Dr. Philippe Grandjean of the Harvard School of Public Health and Dr. Philip Landrigan of the Icahn School of Medicine write, "A meta-analysis of 27 cross-sectional studies of children exposed to fluoride in drinking water, mainly from China, suggests an average IQ decrement of about seven points in children exposed to raised fluoride concentrations."
The majority of these 27 studies had water fluoride levels of less than four milligrams per liter, which falls under the allowable level set by the U.S. Environmental Protection Agency.
Developmental neurotoxins, which are capable of causing widespread brain disorders such as autism, attention deficit hyperactivity disorder and learning disabilities, often cause untreatable and permanent damage. 
Grandjean and Landrigan write, "Our very great concern is that children worldwide are being exposed to unrecognized toxic chemicals that are silently eroding intelligence, disrupting behaviors, truncating future achievements and damaging societies, perhaps most seriously in developing countries."
Visit EcoWatch's and HEALTH pages for more related news on this topic.

EcoWatch Daily Newsletter
Related Articles from EcoWatch