Florida Officials Halt Unauthorized 'Fracking-Like' Drilling Near the Everglades
May. 13, 2014 12:10PM EST
Energy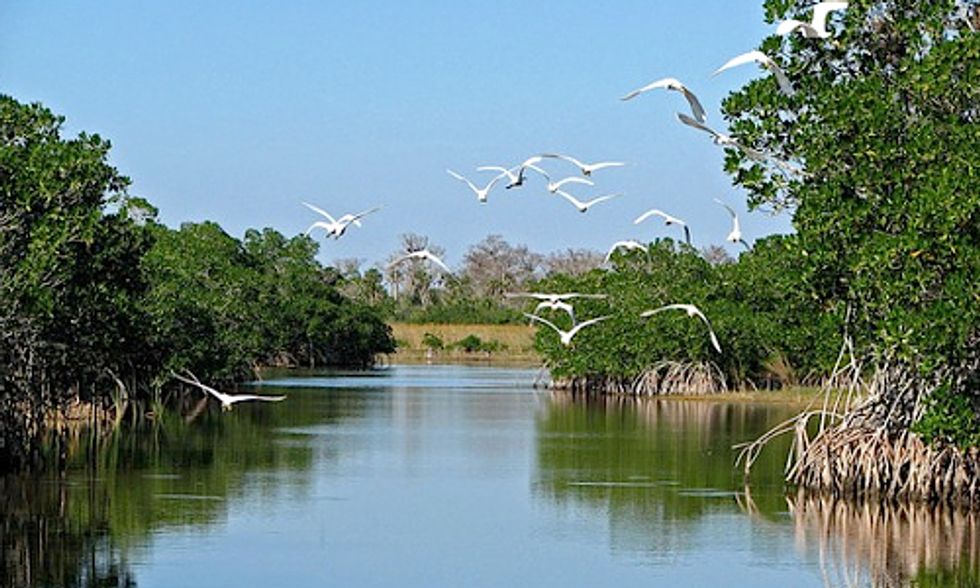 Earlier this month the Florida Department of Environmental Protection (DEP) ordered the Dan A. Hughes Company, LP to stop all exploratory "fracking-like" drilling activities at five wells in Collier County, on the edge of the Everglades, until further notice, saying that the DEP will review results of monitoring efforts by the company.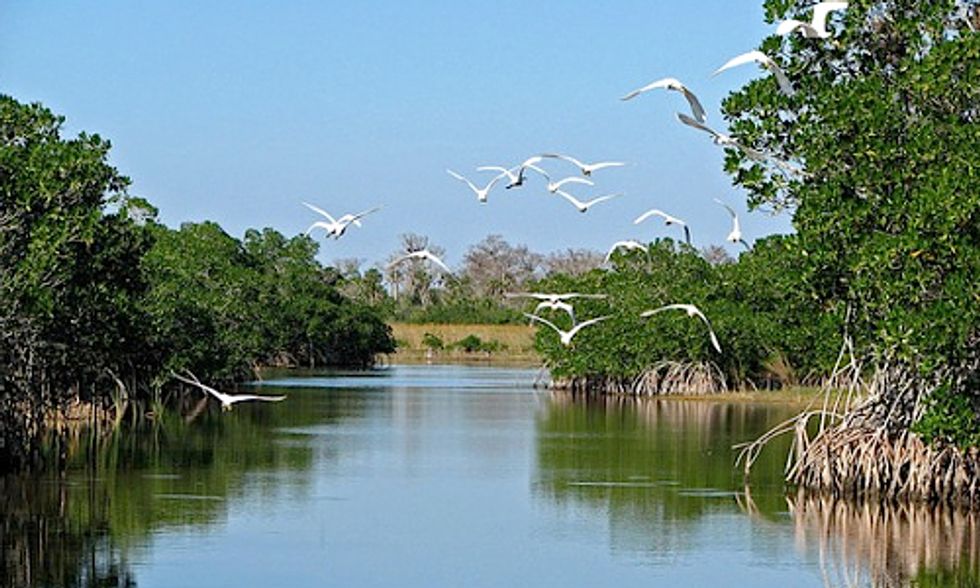 The "fracking-like" drilling refers to a request from the company to the DEP which "proposed an enhanced extraction procedure that had not previously been used in Florida."
According to the DEP, the Dan A. Hughes Company proposed injecting a dissolving solution at sufficient pressure to create some openings in the oil-bearing rock formation, which would then be propped open with sand in pursuit of enhanced oil production. The department subsequently requested that the company not move forward until additional information could be collected.
Ignoring the DEP's request, the Dan A. Hughes Company commenced the "fracking-like" extraction method and in December 2013, officials caught the company conducting "unauthorized activities" at a well south of Lake Trafford in Collier County, northeast of Naples, FL.
The possibility of groundwater contamination worries opponents of oil and gas drilling in the area, as well as the fact that the ecologically fragile region is already endangered by agricultural runoff, invasive species, rising sea levels due to climate change and other threats. Because of environmental damage due to construction and the chance of potential oil spills, drilling poses far too great a risk to wildlife.  
Locally, resistance has been building to potential oil and gas operations and recently, Sen. Nelson (D-FL) wrote a letter to the U.S. Environmental Protection Agency asking that they investigate the company's illegal drilling practices. 
"We cannot tolerate expanded industrial drilling activities that pose a threat to the drinking and surface water so close to the Florida Everglades. The recent discovery of a fracking-like incident there raises serious concerns about whether outside wildcatters would soil one of the world's great environmental treasures," Sen. Nelson's letter read.
Hopefully, Sen. Nelson's letter, along with the work of non-profit organizations like South Florida Wildlands Association and concerned citizens, will help draw nation-wide attention to the contentious issue. 
--------
YOU MIGHT ALSO LIKE
Big Oil Eyes Florida's Public Lands, Plans to Drill in the Everglades
EPA Rule Would Close Loopholes in Clean Water Act, Restore Protections for Streams and Wetlands
Study Finds Wildlife Fences Result in Ecological Meltdown
--------
EcoWatch Daily Newsletter