Florida Congressman Says Climate All-Nighter Was 'Crass' and 'Strange'
Mar. 26, 2014 08:48AM EST
Climate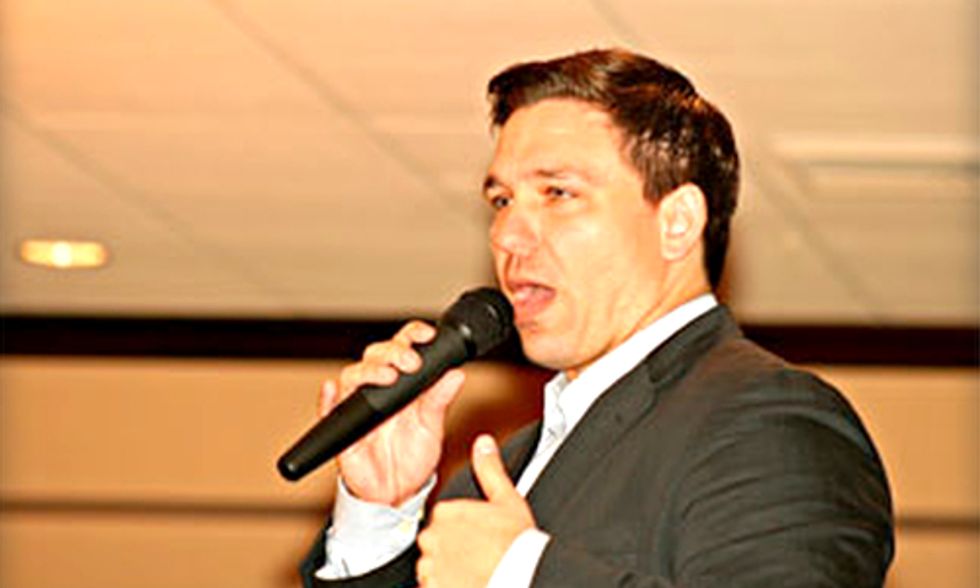 With the U.S. Army Corps of Engineers projecting that Florida's sea waters could rise by as many as 24 inches in the next four decades, you'd think Congress members in that state would give climate denial a rest.
That's not the case for at least one member of the U.S. House of Representatives. Republican Ron Desantis expressed doubt about climate change Tuesday and provided a couple theories regarding why other Congress members stayed up all night earlier this month to discuss it.
In a YouTube video posted by ThinkProgress, Desantis told a town hall crowd that the climate "all-nighter" hosted by about 30 senators earlier this month was done to appease fundraisers.
"There are some really wealthy hedge fund billionaires in San Francisco who have pledged a lot of money for Democratic candidates to argue for cap and trade and carbon tax and all these things," Desantis said. "So they have no intention of offering any of that right now because they know it would not be popular but it was basically an opportunity to show some of these donors they are in the fight.
"So in that sense, for Harry Reid to let the Senate be used for that, such a crass reason, given the amount of money that's at stake, I thought that was kind of strange."
The representative added that carbon limits would somehow hurt the low and middle classes and result in a "minute change, at best, in your emissions for a huge cost." He stopped short of saying that he didn't believe in climate change, but stated that "a lot of these predictions haven't been proven to be true"
——–
Related Content:
7 Quotes and Tweets You Can't Miss From Senate's All-Nighter on Climate Change
U.S. Senators to Hold All-Night Session on Climate Change
Why Energy Companies' Predictions on Carbon Limits Shouldn't Be Trusted
EcoWatch Daily Newsletter
Recent Stories from EcoWatch