Floating Solar-Powered Eco-Home Is 98% Recyclable
Mar. 17, 2015 12:34PM EST
Business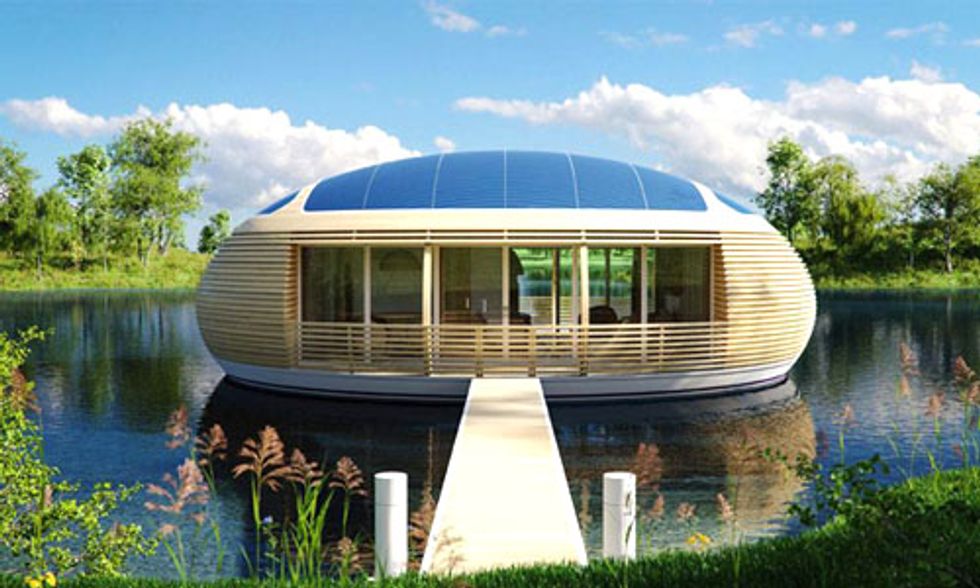 A London-based company has an innovative solution for environmentally friendly, self-sufficient living. EcoFloLife designs floating residential units that are made entirely of recycled timber and aluminum. This tiny home, the WaterNest 100, was designed by the renowned Italian architect Giancarlo Zema.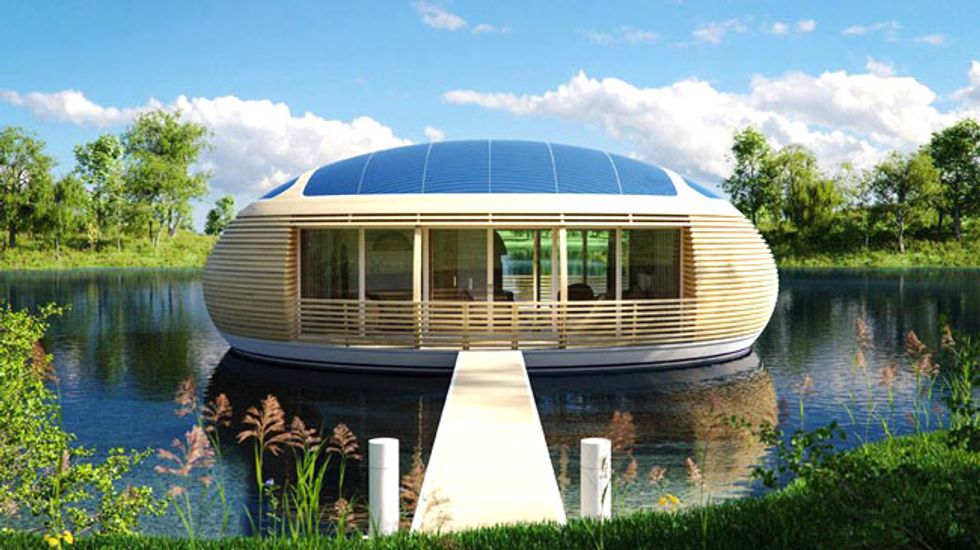 This sleek abode is a little more than 1,000 square feet with two spacious balconies, large windows and skylights to bring in plenty of natural light. The unit can include a living room, dining area, one or two bedrooms, kitchen and bathroom or be adapted to buyers' needs. Energy is supplied by solar panels on the roof.
The WaterNest 100 requires very minimal energy use due to its efficient heating and cooling system. Additionally, 98 percent of the materials that make up this low impact dwelling are recyclable. The unit can be situated in rivers, lakes, bays, atolls and sea areas with calm waters. It doesn't have to be exclusively for housing either. It can be used for other purposes such as an office, lounge bar, restaurant or store, according to EcoFloLife.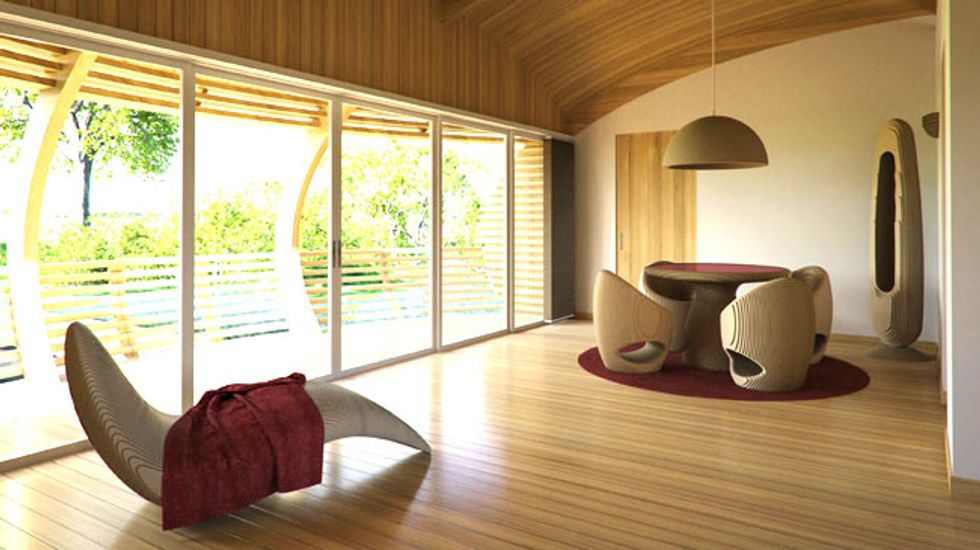 The company's catalogue offers stylish furnishings made of recyclable materials for interior design. The website offers various interior layouts for a single person, a couple, a family or as an office or other commercial space. The website explains the construction process in detail and the various materials that go into its construction, including beautiful teak floors and well insulated windows and doors.
The unit utilizes an automated "MyHome" system that allows residents to adjust lighting, air conditioning and a multi-room sound system on one screen. You're also able to monitor electricity, gas and water consumption, and at the same time, manage the temperature of each area of the house, allowing for extremely efficient energy use.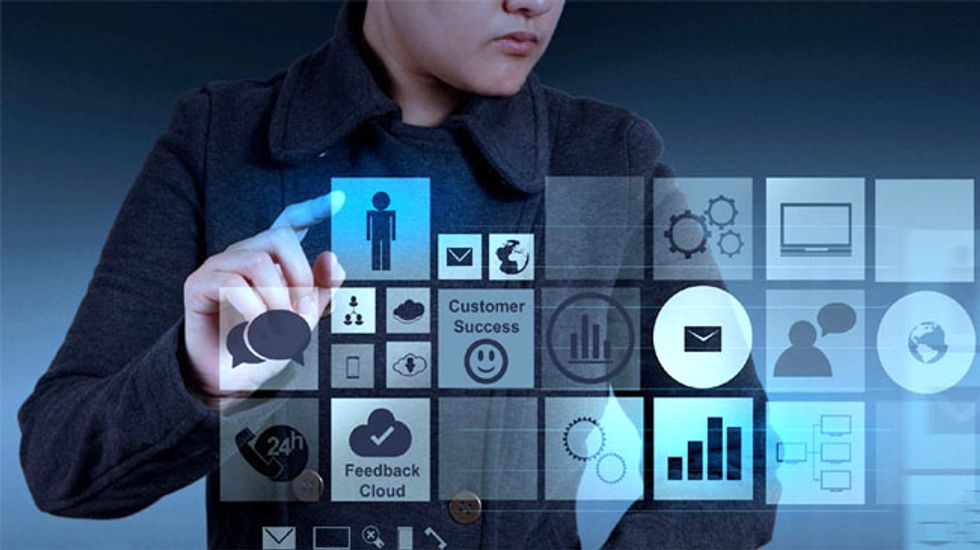 If you're worried about having to get a boating license or deal with complicated construction permits, fear not, says EcoFloLife. The house, which does not have an engine, is constructed and then simply towed to its final location. Owners only need to request approval from local maritime authorities for an inland water permit and the company promises to guide you through the whole process.
YOU MIGHT ALSO LIKE
Epic Urban Treehouse Offers Glimpse Into Future Living
Off Grid Living on Manhattan-Sized Island
EcoWatch Daily Newsletter
Related Articles from EcoWatch
Recent Stories from EcoWatch