Fix It, Don't Nix It
Jun. 06, 2012 02:00PM EST
Energy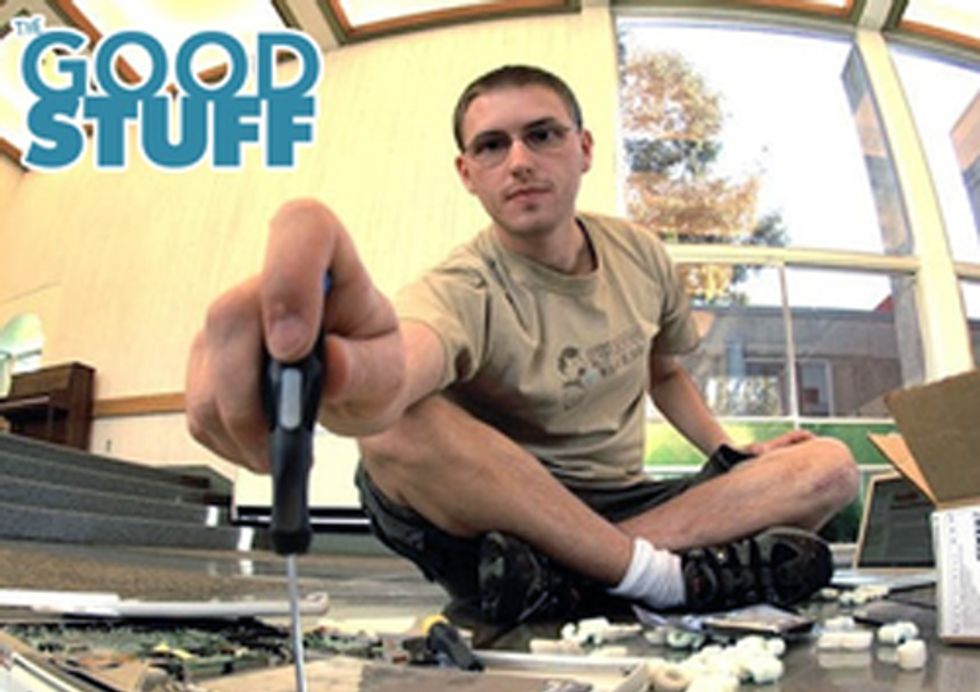 'Fix It, Don't Nix It' is the creed of a growing movement to ditch the disposable mindset and make repair 'the fourth R' in Reduce, Reuse and Recycle.
Communities like iFixit.org provide DIYers with the manuals, tutorials, parts and tools they need to fix their Stuff, as well as encouragement along the way. According to Kyle Wiens, the CEO, "if you can't fix it, you don't really own it."
You can hear Annie's interview with Kyle in the latest episode of our new podcast series, The Good Stuff, which chronicles everyday heroes working to build a more sustainable, just and fulfilling future.
Click here for more information on Episode 4: Fix It, Don't Nix It.

While you're there, download Episode 3: Getting Started. Annie talks with Philadelphia mom and entrepreneur Karla Trotman about the basic steps she took to reduce her family's waste after an appearance with Annie on the ABC daytime show The Revolution.
And make sure to keep your ears open for Episode 5 of The Good Stuff, coming in late June. We'll be talking about the importance of stepping out of our consumer-selves, and into our citizen-selves, to make change.
P.S.  Just six weeks left until we release our next movie, The Story of Change, on July 17.
EcoWatch Daily Newsletter