This website uses cookies to ensure you get the best experience while browsing it. By clicking 'Got It' you're accepting these terms.
Five Reasons Climate Deniers Are Dead Wrong
Aug. 21, 2014 08:18AM EST
Climate
Here are five common refrains you'll hear from climate naysayers... and why they're dead wrong.
Myth #1: It's only a few degrees
What the naysayers claim: "A few degrees of extra warming? How bad could that be? We shouldn't bother with reducing greenhouse gas emissions."
The reality: Even a global temperature rise of 2 degrees Celsius will disrupt our lives and threaten our economies.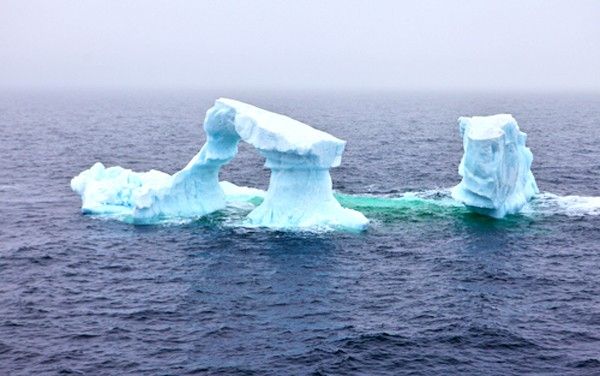 Photo credit: Shutterstock
The world has warmed about 1.5 degrees Fahrenheit since 1880 (that's 0.8 degrees Celsius). That may not sound like much, but only a few degrees is all that has separated us from the unfavorably cold global conditions that the Earth experienced during the last ice age thousands of years ago. Now that we're changing things in the opposite direction, we're already starting to see what a warmer world could have in store for us, For example, California's record drought, which is consistent with scientific studies showing increasingly drier and hotter conditions in the American Southwest, has cost the state's agricultural sector about $1.5 billion and up to 17,100 jobs. And as the saying goes, "No farms, no food." Struggling farmers have already begun adapting by switching production away from water-intensive crops like oranges and almonds, which means more costly and less available produce for the rest of us.
Around the world, intense rainstorms, severe droughts and heat waves are becoming more frequent. Rising seas are damaging homes near the water. Some populations of animals are starting to die out. And that's just 1.5 degrees!
Now consider what could happen if we do nothing to limit the pollution that's causing global warming. The best available estimates say the Earth will warm another 3 to 7 degrees Fahrenheit by 2100 (roughly 2 to 4 degrees Celsius). In other words, the more we pollute, the worse things will get.
Myth 2: It's freaking cold today
What they say: "Did you hear about the record cold snap? It's not even warm out, so let's not waste time and resources on climate change."
Reality: Even with climate change, it still gets cold sometimes. But hot days are happening more often, and the consequences are serious.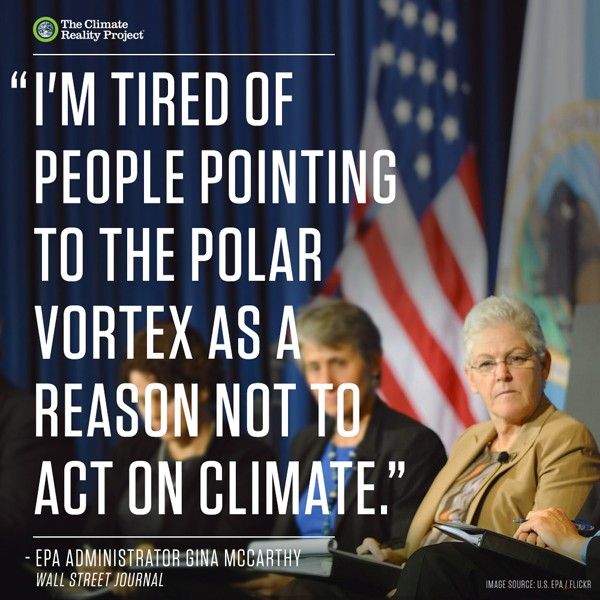 Since 1950, hot days have become more common and cold days have become less common around the world. In the U.S., we're seeing record-high temperatures set more than twice as often as record-cold temperatures. But the bottom line is this: "Less cold" never means "never cold." Cold days will happen less often as the world warms, but they won't go away.
Myth 3: Carbon limits will harm the economy
What naysayers claim: "Cutting carbon emissions will cut growth, cut the GDP and destroy our modern civilization." 
Reality: The worst thing we can do for our economy is sit back and do nothing about climate change.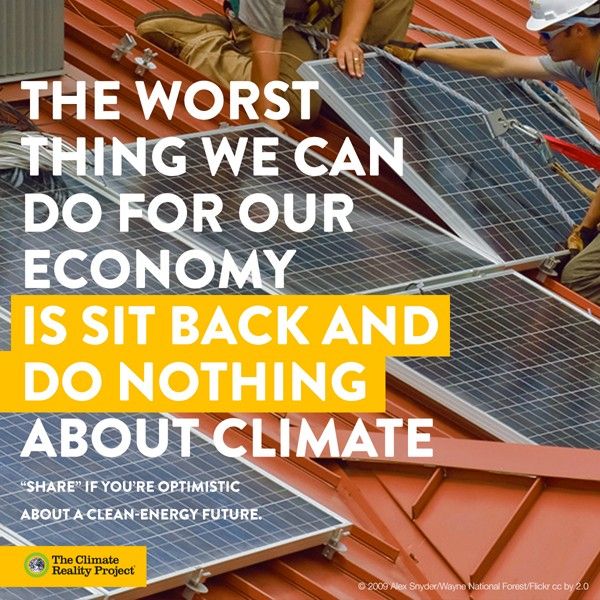 If we don't do anything about climate change, we'll have serious economic problems on our hands. Top economist, Nicolas Stern, estimated that each ton of carbon pollution we put in the air costs society at least $85. Seeing as humans put about 35 billion tons of carbon pollution into the atmosphere every year, the math is pretty simple—and it doesn't look good.
Here's the good news: A shift to a low-carbon economy could add $2.5 trillion to the world economy annually. A recent study showed that in Australia, the solar industry was creating jobs while at the same time reducing electricity costs.
The world is already making the transition. That's why we need to stop with all the arguing, and start pressuring world leaders to make strong commitments to reducing carbon pollution and other greenhouse gas emissions.. The momentum's already building—we just need to act before it's too late.
Myth 4: It's too late
What they say: "Even if we stopped burning coal and oil today, the world would continue to warm. It's too late to do anything about it. Why bother?"
Reality: Climate change is already happening today. How much the climate warms in the future is up to us.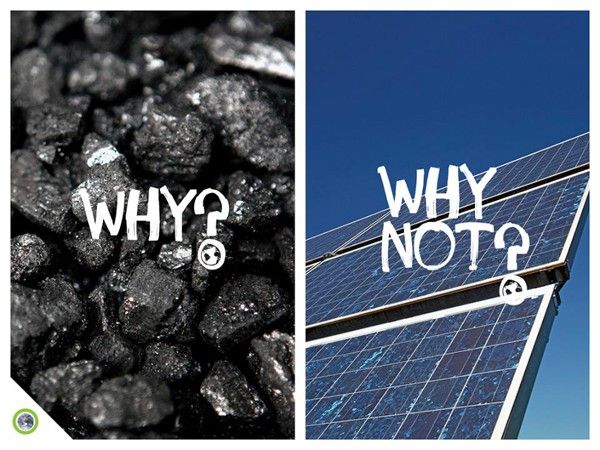 We're already feeling the effects of climate change. But that's precisely why we need to both prepare for the climate change impacts we can't avoid and act quickly to curb the carbon pollution and other greenhouse gases that are causing the problem in the first place. It's not an "either/or" decision—we need to do both. The longer we wait to make the transition to clean energy, the worse this problem will get for our children and future generations. It's our choice.
If you're a young adult today, this is a choice with real consequences for your future. Challenge world leaders to act at AskWhyWhyNot.org.
Myth 5: It's too hard to shift to clean energy.
What they say: "Shifting over to clean energy would require changing our way of life and shutting down our economy, and it wouldn't even solve the problem."
Reality: Is it too hard to go to the moon, eradicate smallpox or end apartheid? Is it too hard to build a computer that fits in your pocket? No? Then it's not too hard to build a clean-energy future, either.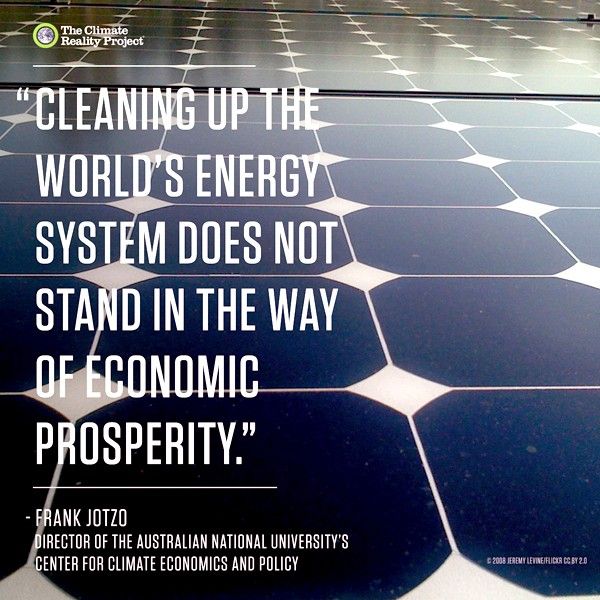 When was the last time we accepted "It's too hard" as an excuse? Is that what they said in the U.S. when President John Kennedy wanted to go to the moon? Is that what they said before the Iron Curtain fell in Eastern Europe? Or before smallpox was eradicated from the face of the earth?
No.
In just the same way, we can't accept "it's too hard" as a reason not to tackle the climate crisis. And the fact is, the solutions are here, right in front of our eyes. Between 2007—2012, electricity generation from both wind and solar grew by over 300 percent in the U.S, and are set to continue growing rapidly over the next two decades. China is already the world's biggest investor in low-carbon energy, already has the most renewable energy installed capacity in the world and is expected to invest an additional $294 billion through 2015, to counter climate change. Further, the country recently announced it will ban coal use in the dense, smoggy capital of Beijing by 2020.
The transition to clean energy won't happen overnight, but it will happen sooner than we think.
If you're in the U.S., you can help accelerate this transition, right here in America the Beautiful. Send the U.S. EPA a message to show your support for its Clean Power Plan.
What's Next?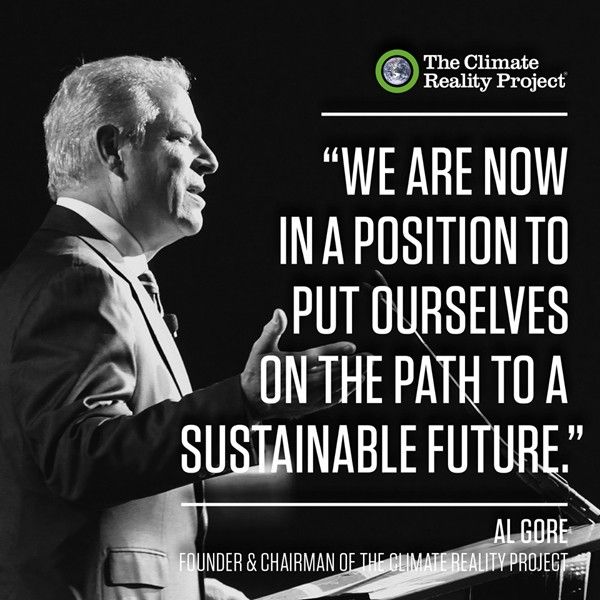 Look, there will always be naysayers. But we can't let them force the rest of us to give up hope. Doing so would prevent the entire world from making progress.
We're on the right track, and if we act soon, we can still achieve a sustainable future where our prosperity is powered by clean energy.
What we do today matters more than ever, so it's your choice: will you give up on solving the most pressing issue of our time? Or will you help us create a better tomorrow for generations to come.
You Might Also Like
Global Warming Deniers Become More Desperate By the Day
The Right to Breathe Fresh Air, Drink Clean Water and Eat Healthy Food
EcoWatch Daily Newsletter
Kokia drynarioides, commonly known as Hawaiian tree cotton, is a critically endangered species of flowering plant that is endemic to the Big Island of Hawaii.
David Eickhoff
/
Wikipedia
By Lorraine Chow
Kokia drynarioides is a small but significant flowering tree endemic to Hawaii's dry forests. Native Hawaiians used its large, scarlet flowers to make lei. Its sap was used as dye for ropes and nets. Its bark was used medicinally to treat thrush.
Frederick Bass / Getty Images
States that invest heavily in renewable energy will generate billions of dollars in health benefits in the next decade instead of spending billions to take care of people getting sick from air pollution caused by burning fossil fuels, according to a new study from MIT and reported on by The Verge.
Aerial view of lava flows from the eruption of volcano Kilauea on Hawaii, May 2018. Frizi / iStock / Getty Images
Hawaii's Kilauea volcano could be gearing up for an eruption after a pond of water was discovered inside its summit crater for the first time in recorded history, according to the AP.
A couple works in their organic garden. kupicoo / E+ / Getty Images
By Kristin Ohlson
From where I stand inside the South Dakota cornfield I was visiting with entomologist and former USDA scientist Jonathan Lundgren, all the human-inflicted traumas to Earth seem far away. It isn't just that the corn is as high as an elephant's eye — are people singing that song again? — but that the field burgeons and buzzes and chirps with all sorts of other life, too.
A competitor in action during the Drambuie World Ice Golf Championships in Uummannaq, Greenland on April 9, 2001. Michael Steele / Allsport / Getty Images
AFP / Getty Images / S. Platt
Newly established oil palm plantation in Central Kalimantan, Indonesia. Rhett A. Butler / Mongabay
By Hans Nicholas Jong
Indonesia's president has made permanent a temporary moratorium on forest-clearing permits for plantations and logging.
It's a policy the government says has proven effective in curtailing deforestation, but whose apparent gains have been criticized by environmental activists as mere "propaganda."