Five Outrageous Food Stories of 2011
Dec. 26, 2011 02:38PM EST
GMO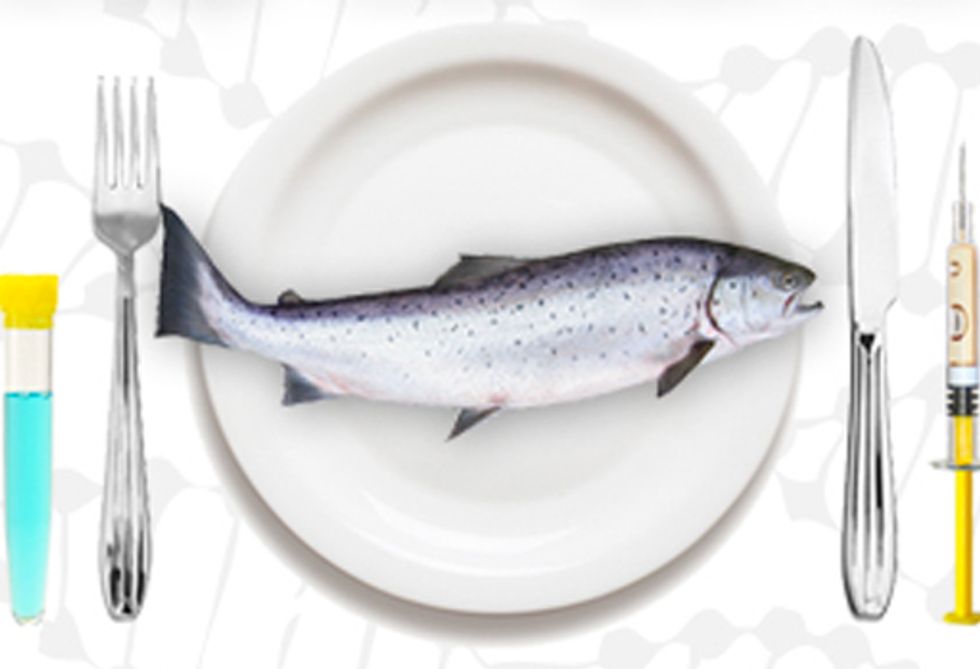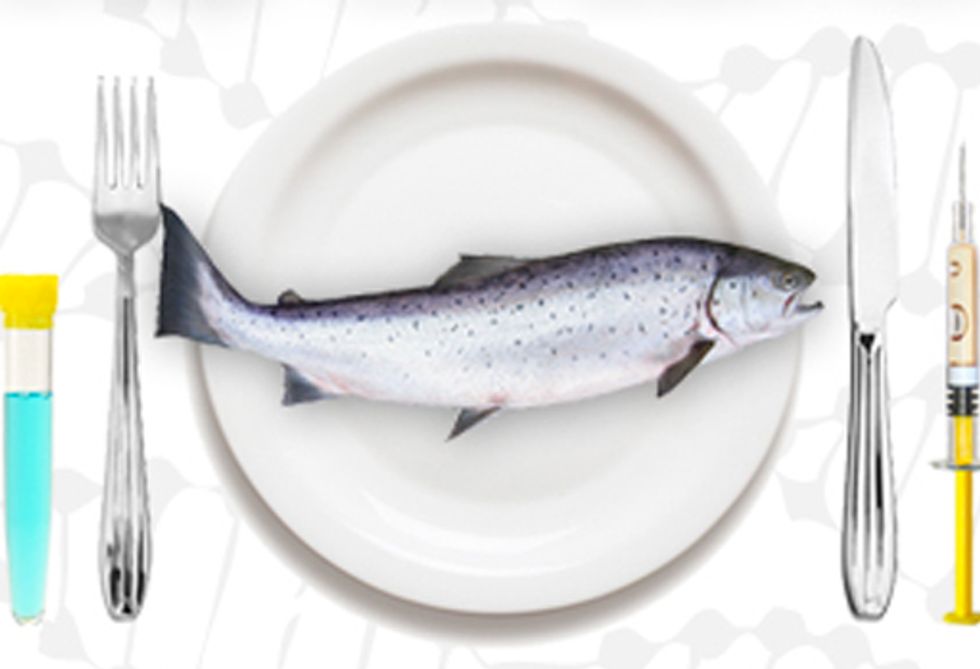 By Rich Bindell
There's never a shortage of interesting and incendiary stories about food issues to choose from at the end of the year. This year is no exception. As we continue to build our campaign to improve the Farm Bill in 2012, we can see examples of why this work is so important just by taking a look at some of the most outrageous food stories of 2011…
1. Attack on Food Safety Budgets
2011 started out with a bang. Our food safety programs got banged up by threatened budget cuts. In addition, we witnessed a number of food recalls due to contamination that threatened public health with serious illness and, in some cases, even death. It's not a surprise that a large and complex food system such as ours requires an aggressive approach to food safety. Unfortunately, federal and state governments' ability to use that strategy was weakened when food safety budgets were slashed. While the meat and poultry inspection program at the U.S. Department of Agriculture (USDA) escaped relatively unscathed, the U.S. Food and Drug Administration (FDA) didn't fare as well. FDA's budget only allotted about half of what it needed to put the newly passed Food Safety Modernization Act into action. In 2012, Congress needs to get their food safety priorities in order.
2. Fair Livestock Rule
2011 gave USDA another opportunity to level the playing field for livestock producers in a marketplace controlled by large meatpackers and chicken processing companies. But along with Congress, they blew it again. When USDA submitted the final version on the long-awaited GIPSA rule for final White House approval, they cut out the most critical parts that would have equalized competition for independent cattle and hog producers. USDA has had the authority to crack down on unfair practices meatpackers and processing companies use to put farmers and ranchers at a disadvantage since 1921. But the department has never used the authority it had. As a result, the livestock marketplace has become highly consolidated to the point where a mere four companies supply most of the meat sold in supermarkets. The 2008 Farm Bill included a provision that told USDA to finally use its authority and stop the most abusive practices in the meat industry. But as soon as that bill passed, the meat industry went to work in Washington, D.C., and three years later they succeeded in gutting the proposed rule. House republicans, Big Ag and President Obama's lack of leadership are to blame for this failure to change agriculture policy for the better. Which is why we need to keep building a powerful movement that can take this industry on.
3. Taxpayers funding Genetically Engineered (GE) salmon
AquaBounty's GE salmon is controversial enough on its own merit—we certainly weren't thrilled to learn that the FDA continues to fund further research by the company that wants to bring the first genetically engineered animal to our dinner tables. The FDA themselves questioned some of AquaBounty's claims that their GE salmon eggs were 100 percent sterile and that it would be virtually impossible for GE salmon to invade the natural habitat of wild salmon, yet they still managed to round up some money—$494,000 in a troubled economy, no less—to give to the Massachusetts-based company for further research on sterilizing the eggs. In fact, since 2003, the federal government has provided AquaBounty with $2.4 million in federal research grants. That's taxpayer money being thrown at an experiment that most Americans have insisted they don't want. And who would blame consumers for their concerns? AquaBounty's egg production facility in Canada had tested positive in 2009 for what appears to be a new strain of Salmon Anaemia virus, which can be deadly to salmon. Its presence at the AquaBounty facility casts serious doubt on their production practices. Let's hope that 2012 is the year when the FDA abandons GE salmon.
4. Arsenic in Apple Juice
According to ABC News, one of the top five health stories of 2011 was the unfortunate discovery that many of the biggest brands of apple juice products contained arsenic. This summer, Food & Water Watch and Empire State Consumer Project shared some test results with the FDA regarding the amount of arsenic that was found in several popular brands of apple juice. The amount of arsenic found was higher than the level allowed in drinking water. Moms around the country were understandably concerned and many expressed outrage over using a poisonous chemical in a food product primarily consumed by kids. Dr. Mehmet Oz from The Dr. Oz Show invited Food & Water Watch Deputy Director Patty Lovera to appear on his show and blog on his website in order to discuss how arsenic ended up in apple juice, as well as why consumers should pay close attention to where their food is coming from. In the case of apple juice, much of it comes from China, where food safety standards are not as high as they are here in the U.S. It's time for the FDA to set a limit for arsenic in juice so there is no more confusion about how much is acceptable. In 2012, let's get rid of the arsenic. That's so 2011.
5. Beaver Anal Glands (A rude awakening from a former food exec.)
This year, we found out about something so horrific and so wrong that it seems to defy logic. We found out the hard way what it means to the food industry when they include "natural flavors" in the ingredients list. Thanks to the blog of former food executive Bruce Bradley, it's clear that some natural flavorings are best left alone. Some processed food companies, somehow (I don't want to know exactly how), extract (gracefully and gently, I hope) bodily fluids from the back door of those loveable, semi-aquatic mammals known as beavers. That's right, we learned that beaver anal glands are a somewhat common substance found in processed food, used to replicate or enhance the flavor of raspberry or vanilla. Yuck. Advice for 2012? Use raspberries for raspberry flavor and leave the beaver butts alone.
For more information, click here.
EcoWatch Daily Newsletter
Related Articles from EcoWatch