First Pan-African Renewable Energy Fund Receives $100 Million to Power Sub-Saharan Region
Mar. 14, 2014 10:25AM EST
Business
The African Renewable Energy Fund (AREF) this week reached the halfway point to its goal of $200 million in capital funding to support renewable energy projects in the sub-Saharan region of the continent.
In conjunction with its launch, AREF announced that it has closed its first round of capital fundraising, receiving $100 million to support the producers of a slew of small-to-medium-scale, grid-connected projects that will deploy wind, solar and other forms of energy. To be located in Nairobi, Kenya, AREF will be managed by Berkeley Energy Africa, which specializes in developing and investing in renewable energy projects in emerging markets.
The fund will continue to target producers interested in developing projects between 5 and 50 megawatts (MW) and committing $10 million to $30 million. The hope is that those developers will be able to secure additional funding from other investors.
More than two-thirds of the sub-Saharan African population is without electricity.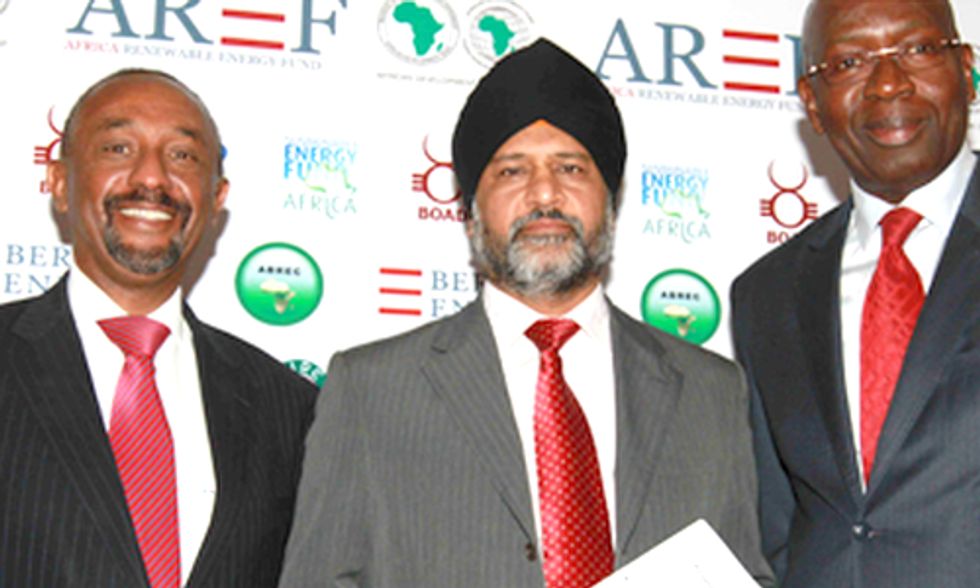 "The launch of a first pan-African dedicated renewable energy fund, with a center of gravity in Africa, sourcing a majority of its capital from Africa at an exciting time in the evolution of macro-economic factors in Africa's favor, presents a propitious environment for the investment of AREF," said TC Kundi, Berkeley Energy's managing partner.
"We aim to use Berkeley Energy's technical and financial experience to ensure that a part of Africa's growing need for power is met through responsibly developed clean energy projects that improve the generation mix and maximize the use of local resources."
The fund was originally presented as a joint initiative by the African Biofuel and Renewable Energy Company (ABREC) and the African Development Bank (AfDB), both of whom remain involved. With $65 million in an equity investment package, the AfDB is the fund's largest sponsor.
The investor group also includes West African Development Bank (BOAD) and Ecowas Bank for Investment and Development, among others.
"Populations' access to clean and renewable energy sources is one of the key objectives set by BOAD," Bassary Touré, vice chairman of BOAD, said. "Hence, this equity investment in AREF's capital will help increase BOAD's action in the area."
Last year, U.S. President Barack Obama announced Power Africa, a plan to add 10,000 MW of clean energy to Africa in the next 17 years.

EcoWatch Daily Newsletter