This website uses cookies to ensure you get the best experience while browsing it. By clicking 'Got It' you're accepting these terms.
First Florida, Now Wisconsin, Bans the Words 'Climate Change'
Apr. 09, 2015 08:52AM EST
Climate
The idea that you can make climate change go away by not talking about it is spreading.
One month ago, we heard how officials and staff at the Florida Department of Environmental Protection were ordered not to use the terms "climate change" or "global warming" even when they were discussing the all-too-obvious impacts to their vulnerable state.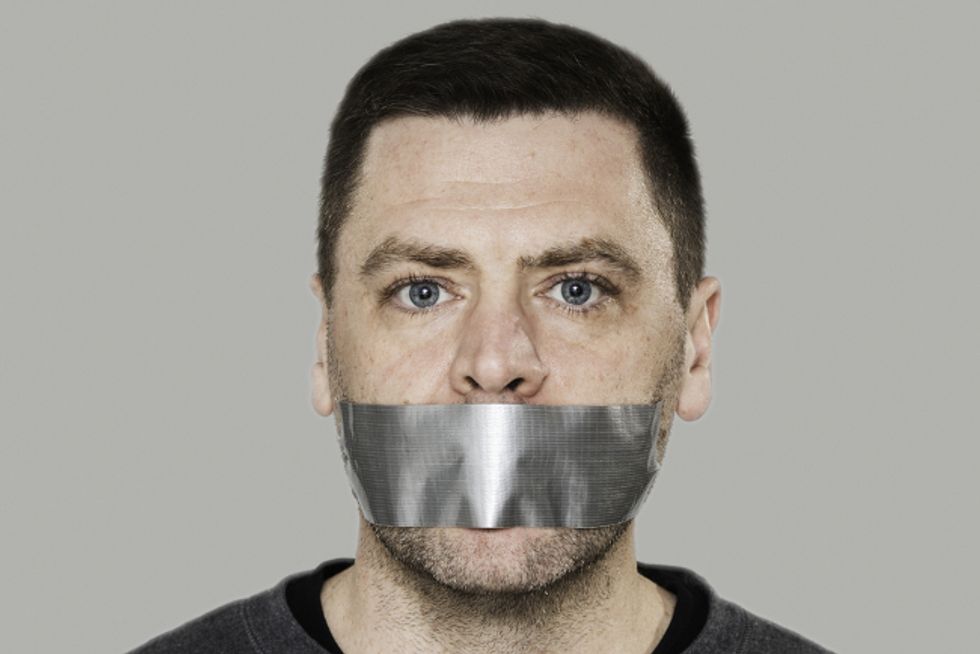 Photo credit: Shutterstock
Now it's Wisconsin's turn. The staff of its Board of Commissioners of Public Lands (BCPL) has been told they can't even discuss climate change, no matter what they call it. Staff members aren't even permitted to respond to emails on the subject, following a vote this week by the three-member panel overseeing the agency. It includes two Republicans and one Democrat and the vote was 2-1.
"It's not a part of our sole mission, which is to make money for our beneficiaries," State Treasurer Matt Adamczyk, a Republican member of the panel, told BloombergBusiness. "That's what I want our employees working on. That's it. Managing our trust funds."
He suggested any emails relating to climate change be forwarded to the oversight board.
The Wisconsin BCPL oversees income-producing land to help fund schools and communities. The lands include some that receive income from the timber industry, which can be affected by such climate change impacts as droughts, wildfires and harmful insects.
The BCPL's own website explains that, as part of their benefit to citizens, "We contribute to Wisconsin's sustainable timber economy, combat forest fragmentation, protect unique natural areas and secure public access to large blocks of northern forests."
Adamczyk complained at the meeting this week that BCPL executive director Tia Nelson had devoted work time to global warming. She had, in fact, done so—in 2007-2008 when she was appointed co-chair of a global warming task force by a previous governor.
"It honestly never occurred to me that being asked by a sitting governor to serve on a citizen task force would be objectionable," she told BloombergBusiness.
Wisconsin Secretary of State Doug La Follette, who chairs the oversight panel and voted against the measure, said afterward, "Having been on this board for close to 30 years, I've never seen such nonsense. We've reached the point now where we're going to try to gag employees from talking about issues, in this case, climate change."
Adamczyk called Nelson's participation in the task force seven-eight years ago "a waste of time." According to the meeting minutes, "[La Follette] thought it bordered on the 'edge of an irresponsible witch hunt,' which he did not want to be a part of."
NextGen Climate, which announced its "Hot Seat" campaign earlier this week to hold Republican presidential candidates accountable for their statements and positions on climate change, jumped on the incident to call out Wisconsin Gov. Scott Walker, considered by some observers to be a promising candidate.
"This surely comes as good news to Koch-funded Governor Scott Walker who has signaled he wants to be the candidate for the Climate Change Denial Caucus," said NextGen Climate. "Walker has signed a Koch-backed anti-climate pledge, raised money for the Heartland Institute, an organization that spreads climate misinformation, and even dislikes recycling. You can bet NextGen Climate will be putting Governor Walker on the 'Hot Seat.' NextGen Climate urges Scott Walker to lift the misguided restrictions on government workers. It is our hope that Republicans seeking the nomination for president won't remain silent on this critical issue and will denounce these severe restrictions."
YOU MIGHT ALSO LIKE
Florida Officials Banned From Using the Terms 'Climate Change' and 'Sustainability'
Watch Jon Stewart's Hilarious Critique of Florida's Ban on the Words Climate Change
Hilarious Video: Florida Administrator Refuses to Say the Words Climate Change
EcoWatch Daily Newsletter
Pope Francis celebrates an opening Mass for the Amazon synod, in St. Peter's Basilica, at the Vatican, Sunday, Oct. 6, 2019. Massimo Valicchia / NurPhoto / Getty Images
Pope Francis, in an effort to reignite his influence as a global environmental leader, released an impassioned document Feb. 12 entitled Dear Amazon — a response to the historic Vatican meeting last autumn regarding the fate of the Amazon biome and its indigenous people.

A flooded motorhome dealership is seen following Storm Dennis on Feb. 18 at Symonds Yat, Herefordshire, England. Storm Dennis is the second named storm to bring extreme weather in a week and follows in the aftermath of Storm Ciara. Although water is residing in many places flood warnings are still in place.
Christopher Furlong
/ Getty Images
Britain has been battered by back-to-back major storms in consecutive weekends, which flooded streets, submerged rail lines, and canceled flights. The most recent storm, Dennis, forced a group of young climate activists to cancel their first ever national conference, as CBS News reported.
A group of Fulani women and their daughters walk towards their houses in Hapandu village, Zinder Region, Niger on July 31, 2019. In the African Sahel the climate has long been inhospitable. But now rising temperatures have caused prolonged drought and unpredictable weather patterns, exacerbating food shortages, prompting migration and contributing to instability in countries already beset by crisis. LUIS TATO / AFP / Getty Images
At the 56th Munich Security Conference in Germany, world powers turned to international defense issues with a focus on "Westlessness" — the idea that Western countries are uncertain of their values and their strategic orientation. Officials also discussed the implications of the coronavirus outbreak, the Middle East and the Libya crisis.
Polar bears on Barter Island on the north slope of Alaska wait for the winter sea ice to arrive so they can leave to hunt seals, on Sept. 28, 2015.
cheryl strahl / Flickr
The climate crisis wreaks havoc on animals and plants that have trouble adapting to global heating and extreme weather. Some of the most obvious examples are at the far reaches of the planet, as bees disappear from Canada, penguin populations plummet in the Antarctic, and now polar bears in the Arctic are struggling from sea ice loss, according to a new study, as CNN reported.
By Petros Kusmu, George Patrick Richard Benson
We can all take steps to reduce the environmental impact of our work-related travels.
Individual actions — like the six described here — can cumulatively help prompt more collective changes, but it helps to prioritize by impact.
As the saying goes: be the change you want to see in the world.