This website uses cookies to ensure you get the best experience while browsing it. By clicking 'Got It' you're accepting these terms.
Find Out Which U.S. City Shames You Into Composting
Jan. 29, 2015 12:22PM EST
Business
Seattle joins other progressive cities like San Francisco, Portland, Vancouver and New York to have composting mandates. Last September, the Seattle City Council passed an ordinance prohibiting food from the city's residential and commercial garbage The ban went into effect on Jan. 1, but fines won't be issued until July. In the meantime, the city has an interesting way to make people compost: shame.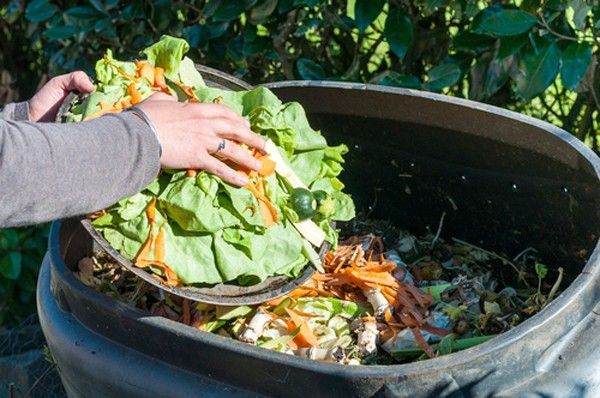 Photo credit: Shutterstock
Any establishment—businesses, single family homes, apartments, you name it—with more than 10 percent food or compostable paper in its garbage earns a scarlet letter—in the form of a bright red tag—on their garbage bin. The goal of this public shaming is to warn residents about impending fines and, hopefully, create an even stronger culture of composting in which it is simply the norm. All establishments will have to subscribe to a composting service offered by the city for a fee (just like garbage and recycling), compost their food waste themselves or take the food waste to a processing facility, according to Seattle Public Utilities (SPU).
Why the hard line on composting? SPU estimates that "Seattle sends approximately 100,000 tons of food waste 300 miles to a landfill in Eastern Oregon each year, resulting in higher costs and greenhouse gas emissions."According to the Environmental Protection Agency, organic materials continue to be the largest source of municipal solid waste—more than plastic, paper, metal or glass. SPU believes the food waste law will "divert 38,000 tons of food scraps from the landfill via composting, thus helping the city achieve its goal of recycling and composting 60 percent of its waste by 2015."
Seattle has long been a leader in the U.S. for its recycling and composting programs. Seattle has had curbside food waste collection since 2005. In 2007, the city adopted a zero waste resolution with the goal of diverting 70 percent of its waste to recycling and composting by 2030. Then, in 2009, Seattle required all residential properties to subscribe to food and yard waste collection or participate in backyard composting. Seattle businesses where customers discard single use packaging have been required to provide recycling and composting bins since 2009, as well. Multi-family buildings have been required to provide compost collection service for their residents since 2011. The city has also prohibited recyclables in the garbage since 2005, but now, instead of just leaving the garbage on the curb as collectors have done for the last decade, the city will be issuing fines.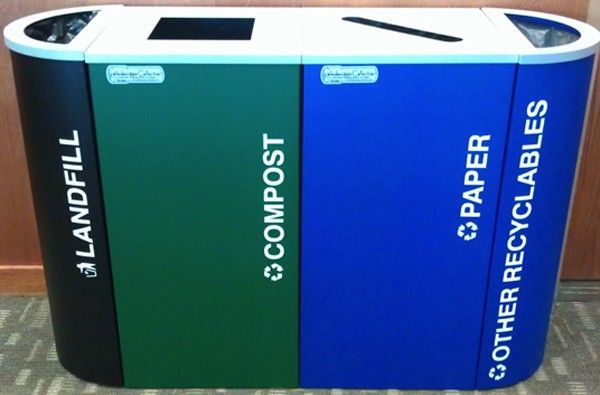 So the new mandate is not some giant leap. Recycling and composting have been a city-wide practice for years. But there has been no way to really regulate whether recyclable and compostable items are being properly sorted until now. Beginning in July, non-compliant, single-family residences will receive a $1 fine on their bi-monthly garbage bill. Multi-family and commercial properties will receive a warning notice. After the third notice, they will receive a $50 fine.
Maybe you're wondering: Why the need for tags and fines? With some of the strictest recycling and composting laws in the country and some of the most environmentally-minded citizens too, Seattle residents are probably on top of this recycling and composting thing, right?
"Right now, I'm tagging probably every fifth can," Rodney Watkins, a waste contractor for the city, told NPR. "I don't know if that's just the holidays, or the fact that I'm actually paying a lot more attention." Either way, the city wants to achieve its goal of diverting 60 percent of its waste by 2015. It's currently at 56 percent, so city officials are hoping this measure will get them there by the end of the year. According to SPU, citizens are on board, too: 74 percent supported it and only 11 percent were opposed. And the food waste the city collects? It's turned into compost for local parks and gardens.
YOU MIGHT ALSO LIKE
How to Achieve Ambitious Sustainability Goals at the City Level
Bill Nye Says 'Give a F**k' About Climate Change and Forget 'Deflategate'
'Just Eat It': Documentary Explores Food Waste From Farm to Fridge
EcoWatch Daily Newsletter
The Democratic primary candidates take the stage during Tuesday's debate. SAUL LOEB / AFP via Getty Images
On Tuesday night, the Democratic presidential candidates gathered for what The Guardian said was the largest primary debate in U.S. history, and they weren't asked a single question about the climate crisis.
A. Battenburg / Technical University of Munich
By Sarah Kennedy
Algae in a pond may look flimsy. But scientists are using algae to develop industrial-strength material that's as hard as steel but only a fraction of the weight.
Variety of fermented food korean traditional kimchi cabbage and radish salad. white and red sauerkraut in ceramic plates over grey spotted background. Natasha Breen / REDA&CO / Universal Images Group / Getty Image
Even if you've never taken probiotics, you've probably heard of them.
These supplements provide numerous benefits because they contain live microorganisms, such as bacteria or yeast, which support the healthy bacteria in your gut (1, 2, 3, 4).
Pexels
Singapore will become the first country in the world to place a ban on advertisements for carbonated drinks and juices with high sugar contents, its health ministry announced last week. The law is intended to curb sugar consumption since the country has some of the world's highest diabetes rates per capita, as Reuters reported.
A typical adult takes around 20,000 breaths per day. If you live in a megacity like Beijing, with many of those lungfuls you're likely to inhale a noxious mixture of chemicals and pollutants.
Fred Stone holds his brown swiss cow Lida Rose at his Arundel dairy farm on March 18 after a press conference where he spoke about PFAS chemical contamination in his fields. Gregory Rec / Portland Portland Press Herald via Getty Images
By Susan Cosier
First there was Fred Stone, the third-generation dairy farmer in Maine who discovered that the milk from his cows contained harmful chemicals. Then came Art Schaap, a second-generation dairy farmer in New Mexico, who had to dump 15,000 gallons of contaminated milk a day.
Protesters attend the 32nd annual Fur-Free Friday demonstration on Nov. 23, 2018 in Beverly Hills, California. Ella DeGea / Getty Images
California Governor Gavin Newsom signed into law a bill that that bans the sale and manufacture of fur products in the state. The fur ban, which he signed into law on Saturday, prohibits Californians from selling or making clothing, shoes or handbags with fur starting in 2023, according to the AP.
By Simon Evans
During the three months of July, August and September, renewables generated an estimated total of 29.5 terawatt hours (TWh), compared with just 29.1TWh from fossil fuels, the analysis shows.