Find Out Which Celebrity Is Building Solar-Powered Homes for Native Americans
Jul. 01, 2014 12:00PM EST
Renewable Energy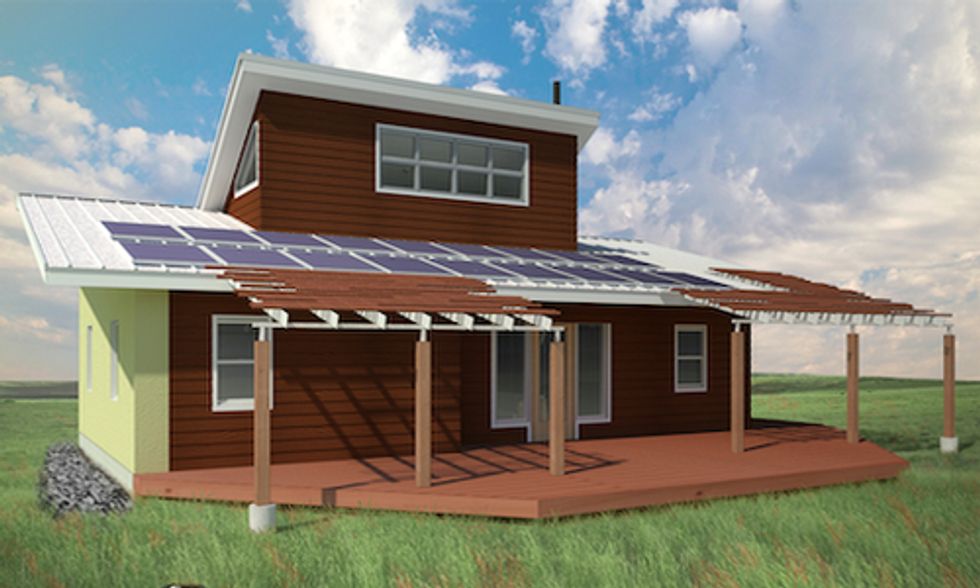 This article was originally published by NationSwell, a website dedicated to sharing the stories of innovative Americans who are working to move the country forward.
When Brad Pitt isn't jet-setting from one exotic movie location to another and being a dad of six, he actually has some time to run a non-profit.
His organization, Make It Right, is most notable for building 150 sustainable (though slightly controversial) homes in Louisiana's Lower Ninth Ward post-Hurricane Katrina.
Now, they're making it right at Fort Deck, MT, home to the Sioux and the Assiniboine nations. According to an announcement, the non-profit has partnered with the tribes to build 20 super green homes for residents whose income levels are at or below 60 percent the area's mean income, with a percentage of the homes reserved for seniors and disabled veterans.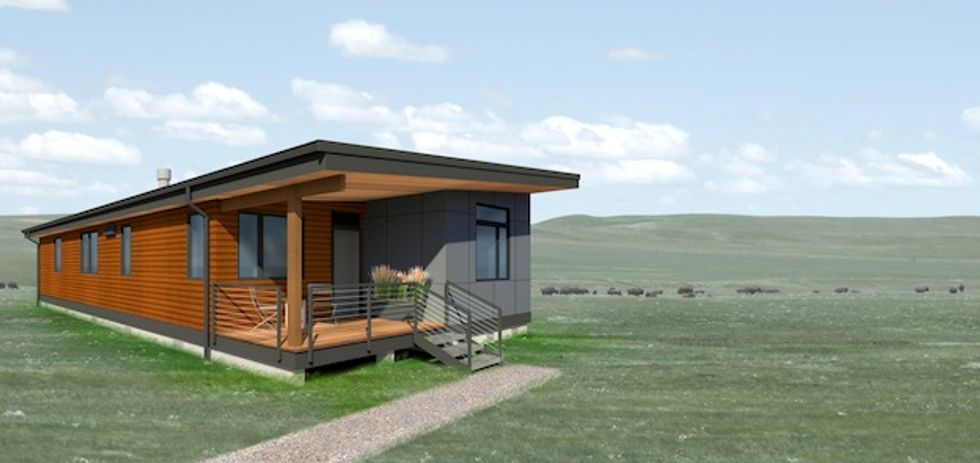 Additionally, through a Low Income Housing Tax Credit Rent-to-Own program, residents will actually buy their homes after 15 years of renting.
These LEED Platinum, solar-powered homes will have three or four bedrooms and two or three bathrooms each, and built with certified Cradle-to-Cradle vendors, which means they're developed responsibly and use reclaimed materials. It's certainly a big improvement from some of the current homes on the reservation, which are rife with black mold and structural problems, resulting in high utility bills due to inefficient design.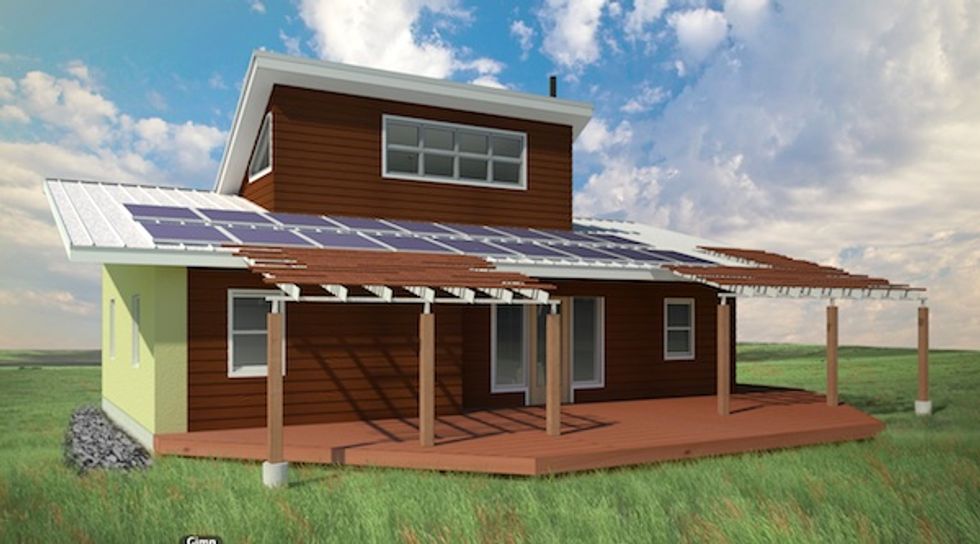 The design team includes Make It Right staff, architects from Architecture for Humanity, GRAFT, Living Homes, Method Homes, Sustainable Native Communities Collaborative and William McDonough + Partners and low-income homeownership experts from Neighborworks America.
During the planning stages, organizers met with family members and community leaders about their needs and vision for these new homes, as well how the builders can preserve the culture of the Assiniboine and Sioux tribes (such as doorways that face the east or north and using tribally significant colors).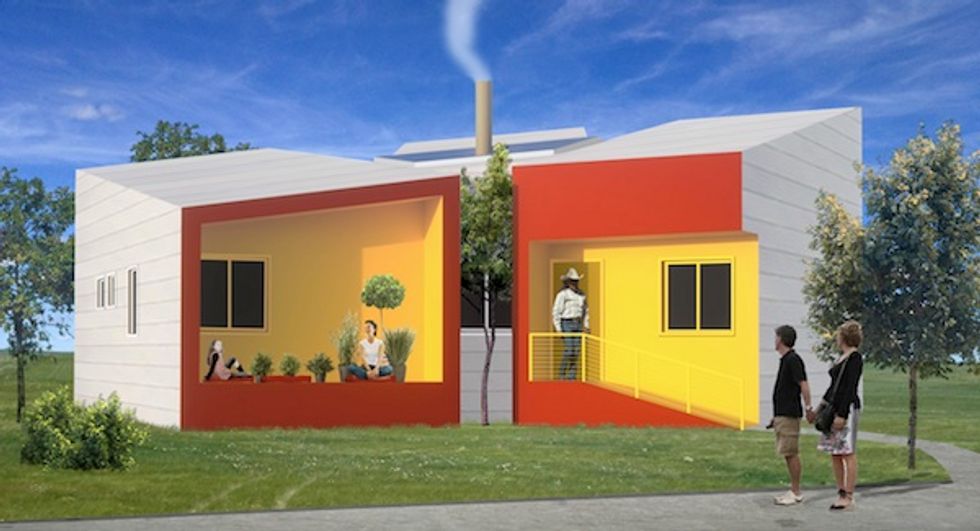 "We are enthusiastic about these home designs that reflect traditional life ways while exemplifying deep green public-impact architecture," said Architecture for Humanity architect Nathaniel Corum.
Fort Deck, America's ninth-largest Native American reservation, has more than 6,000 tribe members living on the 2-million-acre reservation. Currently, more than 600 people are waiting for housing, which means overcrowding is all too common.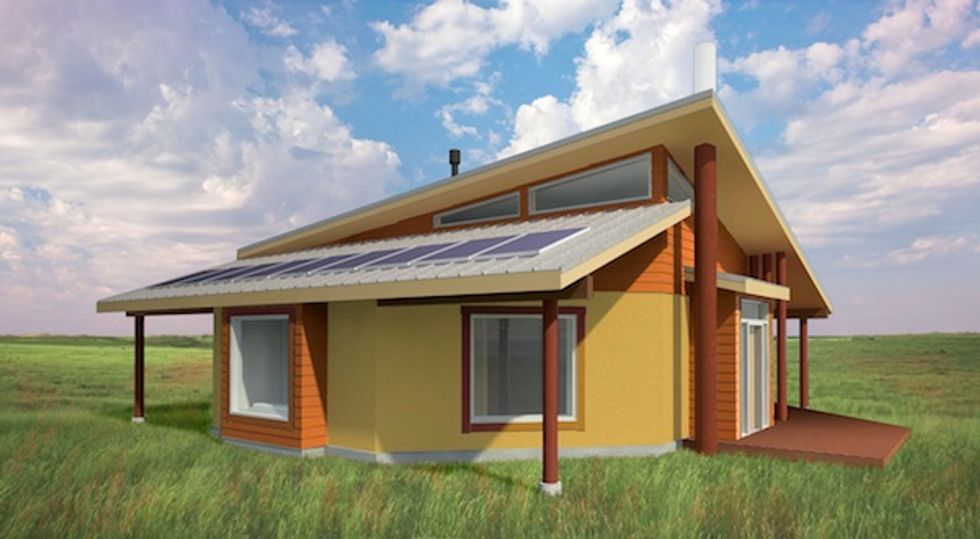 "We hear stories from people who have nine families living in a five bedroom home and take 'sleeping shifts' to share the limited beds," writes Make It Right communications director Taylor Royle. "Most homes are smaller, one or two bedrooms. We [met] a woman who shares a two bedroom home with her elderly mother and her brother's family—she and her three children sleep on the floor in the living room."
Besides the housing shortage, the Washington Post reported that the unemployment is more than 50 percent—about three out of every four children live in poverty—and there are widespread problems with alcohol and methamphetamines in the community.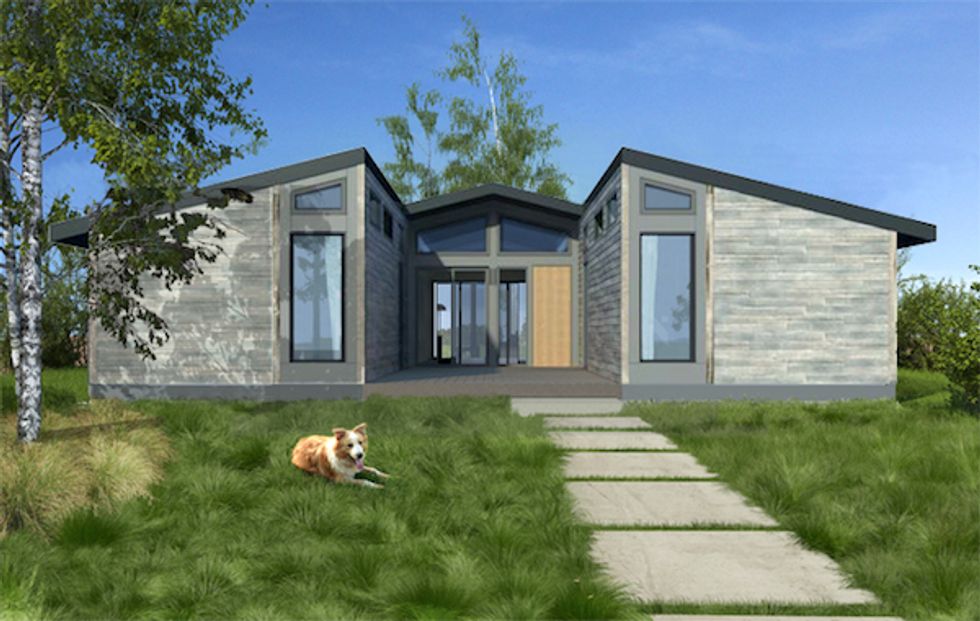 It will take much more than building these green homes to fix the reservation's problems, but it takes steps like these to "make it right." The project, which will start construction this year, will also include a sustainable master plan for the entire reservation.
EcoWatch Daily Newsletter