Find Out If Your State Is Animal Friendly
Jan. 28, 2015 02:47PM EST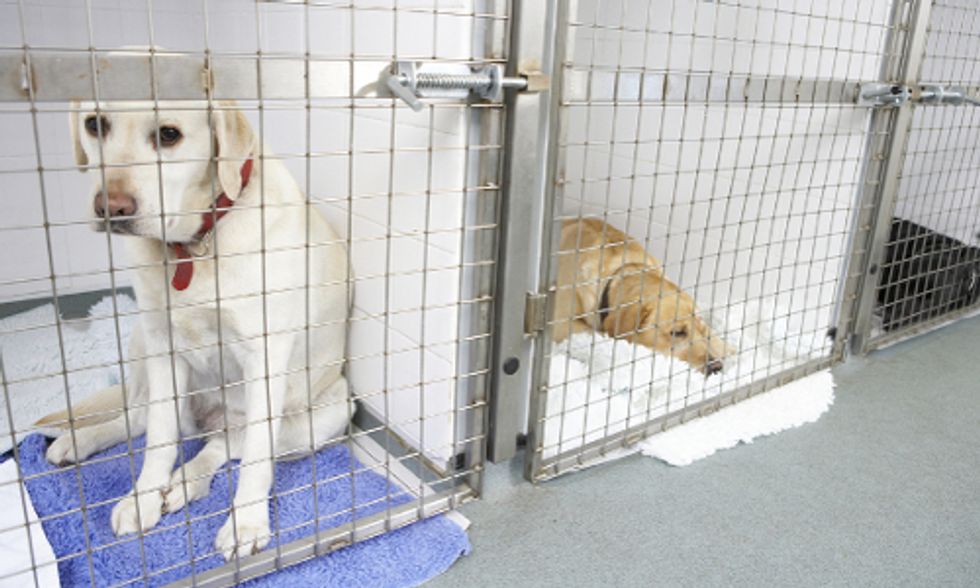 While many confuse it with your local humane society or shelter, the mission of the Humane Society of the U.S. (HSUS) isn't animal adoption but to advocate for more animal-friendly policies across the country, addressing issues in the treatment of pets, livestock, wildlife and exotic animals.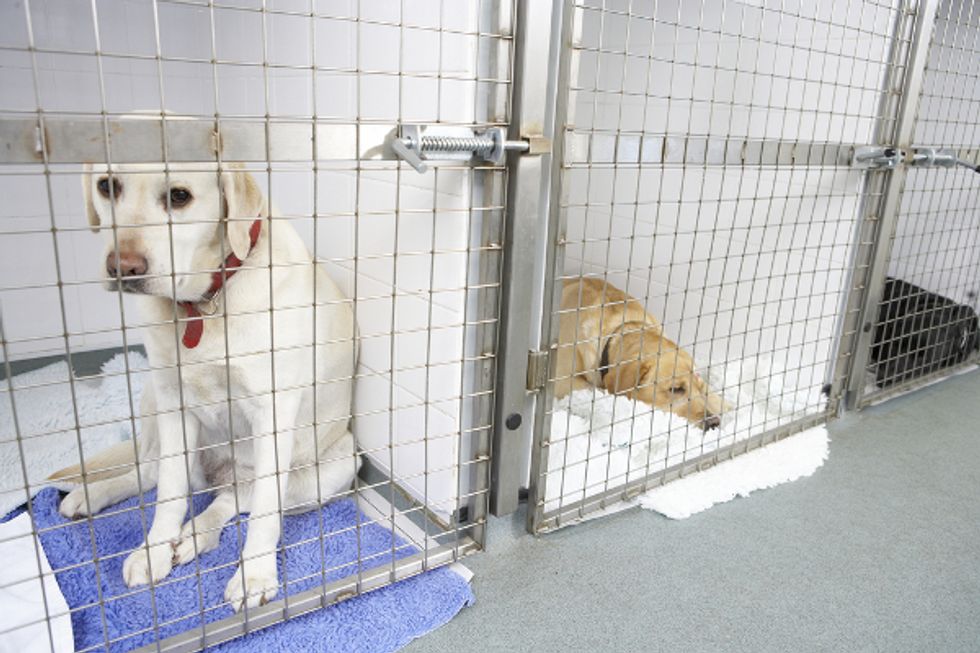 Photo credit: Shutterstock
In order to do that effectively, you've got to know where you stand. So each year the HSUS compiles and releases its ranking of states in terms of their animal welfare policies. It recently released its rankings for 2014.
"We examine how the states are performing on policies related to wildlife, farm animals, companion animals, puppy mills, animal cruelty and fighting and animals in research," said HSUS president Wayne Pacelle. "We take about 70 policy ideas—such as adoption of felony-level penalties for cockfighting or humane breeding standards for dogs—as our benchmarks. Then we determine if a given state has a policy, add up the numbers, make our judgments and rank the states from top to bottom."
For the sixth year in a row, California tops the list. California has enacted what Pacelle referred to as "a cascade of reform." The state has banned dog and cock fighting, hunting with lead bullets, using dogs to hunt bears, the sale and possession of shark fins used in Chinese shark-fin soup, slaughtering horses for human consumption and private ownership of exotic animals such as big cats, primates, bears and poisonous snakes. It also legislation that protects the welfare of livestock animals, requiring more space for laying hens, veal calves and breeding sows. And it prohibits use of animals in product testing if there is an alternative. On the HSUS's checklist, California scored 71 percent.
Oregon is second, followed by Illinois at #3, Massachusetts at #4 and Virginia and New Jersey tied for fifth place. Colorado, New Jersey, Arizona, Connecticut and Maryland complete the top ten.
"States that showed a big improvement in 2014 were West Virginia, which passed a ban on exotic animals as pets; Virginia, which phased out fox penning and began regulating pet stores with more rigor; and Minnesota, which cracked down on puppy mills and launched a program allowing for dogs used in research to be adopted instead of euthanized," said Pacelle. "Altogether, working with animal advocates nationwide, the HSUS helped pass 137 new state and local laws to protect animals last year—the largest number ever passed in one year. A major item on our agenda this year will be to require that abusers handle the 'costs of care' for the animals rescued from dogfighting, cockfighting and other cases of cruelty—rather than placing the financial burden on animal protection groups."
The group also successfully fought off so-called "ag-gag" laws in 11 of the 12 states considering them. These laws, based on a "model bill" written by the American Legislative Exchange Council (ALEC), criminalize undercover photography or filming of animals on livestock farms, an action ALEC dubbed "terrorism." Only Idaho passed such a bill in 2014.
The worst state for animals? As in so many other things, it's Mississippi, with a dismal score of 20 percent. In order, Idaho, North Dakota, South Carolina, Alabama, Wyoming, Utah, Alabama, Kentucky and Alaska ranked as the ten worst places to be an animal. But Mississippi can take some comfort in the fact that it's not the worst of the worst. HSUS also scored Puerto Rico (as well as Washington DC), and it earned a depressing 13 percent to come in at #52.
YOU MIGHT ALSO LIKE
Circus Ban Legislation Key in Ending Animal Abuse
8 Ways To Keep Your Pet Safe and Healthy This Winter
PETA's Undercover Shearing Videos Expose Horrific Sheep Abuse in U.S. and Australia
EcoWatch Daily Newsletter
Related Articles from EcoWatch
Recent Stories from EcoWatch