This website uses cookies to ensure you get the best experience while browsing it. By clicking 'Got It' you're accepting these terms.
Finally ... Uber for Bicycles Is Here
Oct. 01, 2015 11:35AM EST
The sharing economy is all the rage these days. Want to share your house or your car? There are apps for that. People can even share solar panels and farmers can rent out surplus water. Now, a new startup wants to help you rent out your bike when you're not using it. The company, Donkey Republic, is based out of bike-loving Copenhagen and their calling the service AirDonkey. Using the app, bike owners can rent out their bike when they're not using it.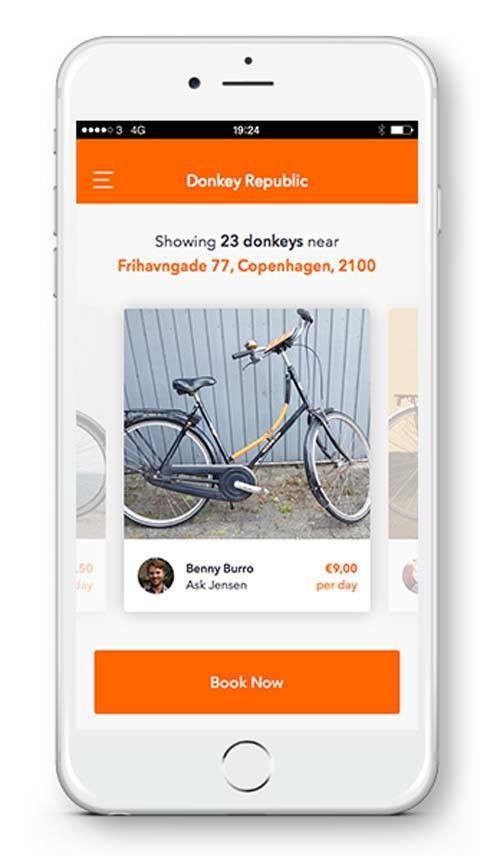 "We bring together the simplicity of Uber, the sharing economy of Airbnb and the benefits of a bicycle," the company said in their promo video. And they're on a "quest for a world where the bicycle is the preferred mode of transportation," according to their website. AirDonkey is touting its new service as a great way to make a little extra cash, while "bringing bikes to the masses." Biking, AirDonkey points out, has many benefits for society, including improved health and decreased carbon emissions.
"We're a new bike-sharing service that's going to disrupt urban transport," co-founder Erdem Ovacik told The Guardian. "We want to also kind of have a political advocacy side of things: how can cities become more bike friendly? And this is where Copenhagen really is a benchmark."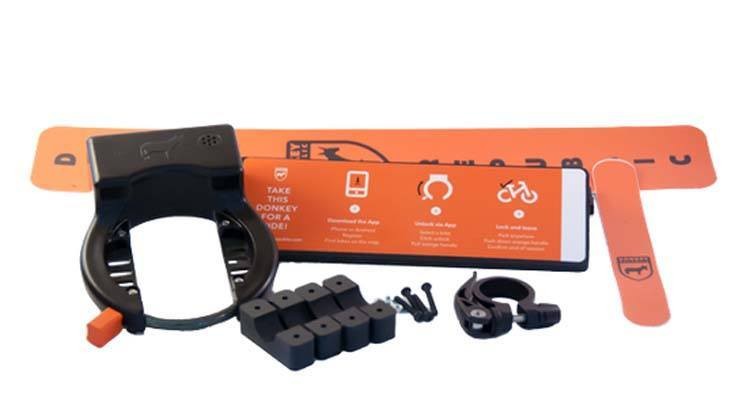 So how does it work? It's actually very simple. To "donkify your bike," you order an AirDonkey kit (which is expected to cost 80 euros), which contains a lock and panel that you mount on your bike. You park your bike wherever you like and then take a picture of your bike. Then, you create a profile for your bike on Airdonkey, upload your picture, choose a drop off location, list unique features of your bike, for example, a baby seat or a carrier on the back, and lastly you select a daily and weekly rental price for your bike.
Customers use the app to reserve the bike and make a payment. You get 80 percent and Donkey Republic gets a 20 percent cut. Users find your bike on the map in the app, and they can unlock the bike and use it without you being there. That's it. The user is cruising through town and you just made a little extra cash. Once users are done with your bike, they drop it off at the location that you set, and they take a picture of the bike to show you they didn't wreck your ride.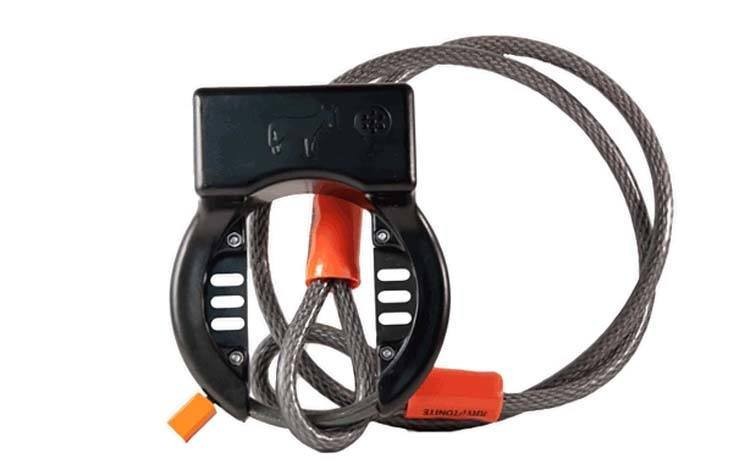 It seems like a very fluid system. Obviously, a major concern would be theft, but the company says their "safe frame mounting lock" is theft-proof. Bonus: the lock comes in all kinds of cool colors. The company says they've tested the system around Copenhagen and they're about to launch a Kickstarter campaign asking for 100,000 euros (about $113,000 US).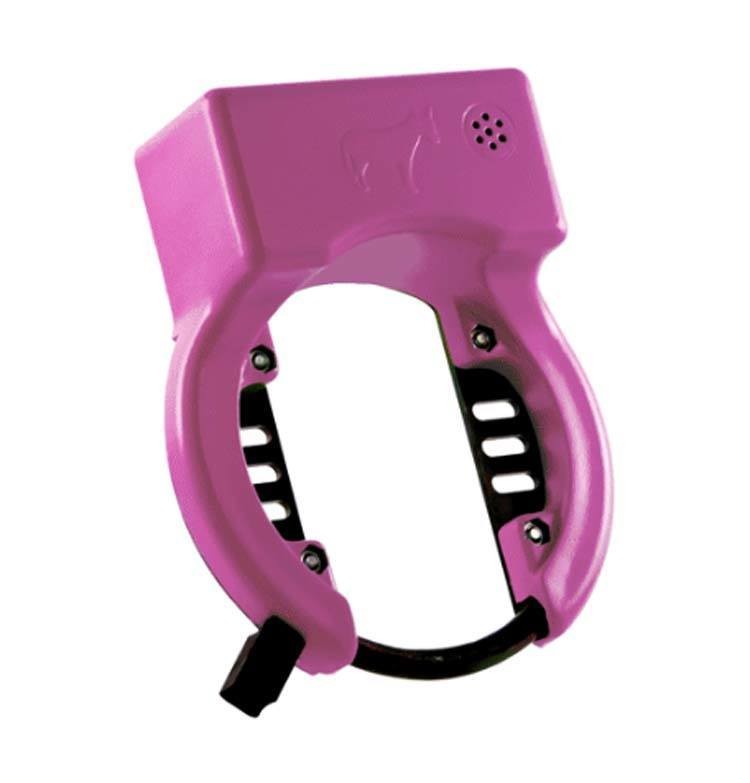 They're recommending a daily rate of 10 euros ($11.19 US) in places like London and Copenhagen and they're hoping to launch the service across several European countries, according to The Guardian. Hopefully, the service will be making its way to the U.S. as well. And Donkey Republic is not the only one providing a service like this. Spinlister is rolling out its own so-called Smart Bike for people to own and rent out.
See how it works here:
YOU MIGHT ALSO LIKE
Tesla + Airbnb Pave Way for Cross-Country Supercharger Network
World's First Hydraulic-Driven Vertical Farm Produces 1 Ton of Vegetables Every Other Day
Wondering If Solar Is Right for You? Just Ask Google's 'Project Sunroof'
KarinaKnyspel / iStock / Getty Images
2018 saw a number of studies pointing to the outsized climate impact of meat consumption. Beef has long been singled out as particularly unsustainable: Cows both release the greenhouse gas methane into the atmosphere because of their digestive processes and require a lot of land area to raise. But for those unwilling to give up the taste and texture of a steak or burger, could lab-grown meat be a climate-friendly alternative? In a first-of-its-kind study, researchers from the Oxford Martin School set out to answer that question.
Three scissor-tailed flycatcher fledglings in a mesquite tree in Texas. Texas Eagle / CC BY-NC 2.0
By Gary Paul Nabhan
President Trump has declared a national emergency to fund a wall along our nation's southern border. The border wall issue has bitterly divided people across the U.S., becoming a vivid symbol of political deadlock.
PeopleImages / E+ / Getty Images
By Daniel Ross
Hurricane Florence, which battered the U.S. East Coast last September, left a trail of ruin and destruction estimated to cost between $17 billion and $22 billion. Some of the damage was all too visible—smashed homes and livelihoods. But other damage was less so, like the long-term environmental impacts in North Carolina from hog waste that spilled out over large open-air lagoons saturated in the rains.
Hog waste can contain potentially dangerous pathogens, pharmaceuticals and chemicals. According to the state's Department of Environmental Quality, as of early October nearly 100 such lagoons were damaged, breached or were very close to being so, the effluent from which can seep into waterways and drinking water supplies.
This picture taken on May 21, 2018 shows discarded climbing equipment and rubbish scattered around Camp 4 of Mount Everest. Decades of commercial mountaineering have turned Mount Everest into the world's highest rubbish dump as an increasing number of big-spending climbers pay little attention to the ugly footprint they leave behind. DOMA SHERPA / AFP / Getty Images
China has closed its Everest base camp to tourists because of a buildup of trash on the world's tallest mountain.