This website uses cookies to ensure you get the best experience while browsing it. By clicking 'Got It' you're accepting these terms.
Film Takes Climate Change Solutions Back Home
Feb. 16, 2012 06:18AM EST
Climate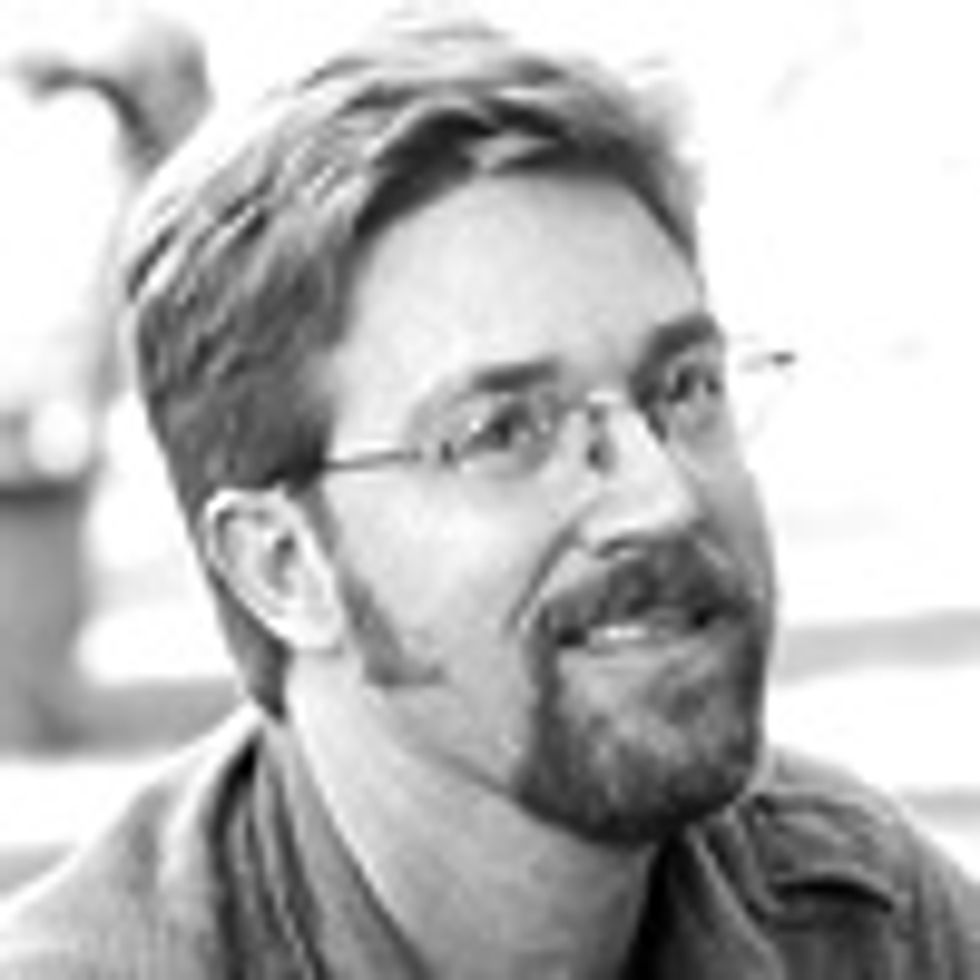 When Your Environmental Road Trip documentary screens at the Big Sky Film Festival in Missoula, Montana on Monday, Feb. 20, producer Mark Dixon and director Ben Evans should be carting a trunkload of well-deserved national and international awards in their beloved "Rachel Car," the Ford Escape Hybrid that traversed the nation in the YERT trio's breakthrough cinematic adventure.
But that wouldn't be the style of the Fellini trio of the climate justice movement, whose streamlined life style and journey included carting their own garbage in their car for an entire year.
Instead, casting off their successful careers and old consumer ways, as well as any heavy political baggage and mind-numbing works of policy wonks, the YERT film crew has managed to pull off the impossible in the world of cinema: A deeply absorbing and often hilarious road trip that confronts the badlands of our nation's spiraling descent into dirty energy darkness, only to emerge along the solar roadways and wind-swept plains into the myriad possibilities for new power and sustainable living.
Within days of their departure in Pennsylvania, literally arriving at the dead-end of abandoned roads in the inferno coalfields of Centralia, Your Environmental Road Trip quickly diverts from the enduring but increasingly clichéd images of many environmental films and embarks on a groundbreaking 50-state parable for the possible with the verve and chutzpah of new world explorers.
Stunningly refreshing, unaffected and informed, Your Environmental Road Trip makes a critical leap beyond all of the climate change and dirty energy catastrophe film masterpieces in circulation—most notably, of course, Al Gore's Oscar-winning epic, An Inconvenient Truth—by presenting climate destabilization issues through the down-home visions and ordinary efforts of unabashedly optimistic and incorrigibly determined innovators and sustainable community endeavors.
If you had to select one film to show your climate change-denying brother-in-law or equivocating religious or community group or indifferent college student or distracted kid, YERT should go to the head of your queue.
To be sure, the YERT film team—led by former engineer Dixon and Off Broadway performers and veteran actors Julie Dingman Evans and Ben Evans—is no stumbling act of innocents. Vowing to keep to a rigorous low impact lifestyle on the road, the filmmakers set off to interview some of the most important voices in the environmental and sustainable living movements today, including Bill McKibben and Wes Jackson. The crew's infectious drive lends an almost exuberant air to their often difficult journey, as the YERT team attempts to go "beyond hope," as one philosopher tells them at the Green Festival in San Francisco, and seek efforts that are "independent of hope and despair, and totally creative."
While the film is at its best when it focuses on energy and food production and consumption, YERT transcends any glib answers or simplistic blueprints and investigates changing lifestyles and community planning choices. From a "living roof" atop Chicago skyscrapers or the Ford factory in Michigan, to traditional Native American mud huts in Nebraska, cave dwellings in Idaho and pioneering carbon-free "Earthships" in New Mexico, the film looks at efforts to transition from devastating fossil fuel operations and reckless consumption to more sustainable ways of living.
Standing on the edge of a massive mountaintop removal strip mining site at Kayford Mountain, West Virginia, celebrated activist Larry Gibson warns them to "use your anger to get over your fear and change it. Because you're the only one who can."
In fact, YERTunfolds into an increasingly clearer vision that the environmental movement must shift from an agenda on doing "less harm" to taking effective and immediate actions that are restorative and regenerative.
While you "don't have to be a hippie to live in sustainable villages," as Julie notes, YERT asks the viewer to "rethink community, rethink economics, security... including the environmental and health concerns."
Such rethinking comes from the dusty soil of innovators like Joel Salatin, a long-time farmer and livestock pioneer in Virginia, who dazzles his cows and chickens and pigs in carbon sequestration techniques, or the Idaho laboratory of brilliant Solar Roads inventor Scott Brusaw, who calmly discusses his mind-boggling plans to turn the nation's highways and roads into the ultimate grid to collect and generate power.
It all hits home for the YERT trio, when Julie finds out she is pregnant three months into the cross-country journey.
Deeply rooted in his prairie lands, the venerable Wes Jackson of the Land Institute calls for any wanderlust for innovations to eventually get back home: "I'm not going to leave here," he says, looking at his fields and river in Kansas. The only way to save America, and the planet, he concludes, is a profound "affection for place." That place, of course, is not only your home, but the planet itself.
By the dramatic end—or birth, rather—of Your Environmental Road Trip, audiences will not only cheer, but feel compelled to spring to their feet to make their own journey and join an inspiring movement for change, through their own affection for place and home.
If only our nation's policymakers will watch this important film and do the same.
Here's the trailer:
EcoWatch Daily Newsletter
A new report spotlights a U.N. estimate that at least 275 million people rely on healthy coral reefs. A sea turtle near the Heron Island in the Great Barrier Reef is seen above. THE OCEAN AGENCY / XL CATLIN SEAVIEW SURVEY
In a new report about how the world's coral reefs face "the combined threats of climate change, pollution, and overfishing" — endangering the future of marine biodiversity — a London-based nonprofit calls for greater global efforts to end the climate crisis and ensure the survival of these vital underwater ecosystems.
Half of the extracted resources used were sand, clay, gravel and cement, seen above, for building, along with the other minerals that produce fertilizer. Cavan Images / Cavan / Getty Images
The world is using up more and more resources and global recycling is falling. That's the grim takeaway from a new report by the Circle Economy think tank, which found that the world used up more than 110 billion tons, or 100.6 billion metric tons, of natural resources, as Agence France-Presse (AFP) reported.
By Gero Rueter
Heating with coal, oil and natural gas accounts for around a quarter of global greenhouse gas emissions. But that's something we can change, says Wolfgang Feist, founder of the Passive House Institute in the western German city of Darmstadt.

By George Citroner
Recent research finds that official government figures may be underestimating drug deaths by half.
Researchers estimate that 142,000 people died due to drug use in 2016.
Drug use decreases life expectancy after age 15 by 1.4 years for men and by just under 1 year for women, on average.
Government records may be severely underreporting how many Americans die from drug use, according to a new study by researchers from the University of Pennsylvania and Georgetown University.
Water coolers in front of shut-off water fountains at Center School in Stow, MA on Sept. 4, 2019 after elevated levels of PFAS were found in the water. David L. Ryan / The Boston Globe via Getty Images
In a new nationwide assessment of drinking water systems, the Environmental Working Group found that toxic fluorinated chemicals known as PFAS are far more prevalent than previously thought.