Film Exposes Harsh Reality of Living Amid North Dakota's Oil Boom
Mar. 12, 2014 04:55PM EST
Energy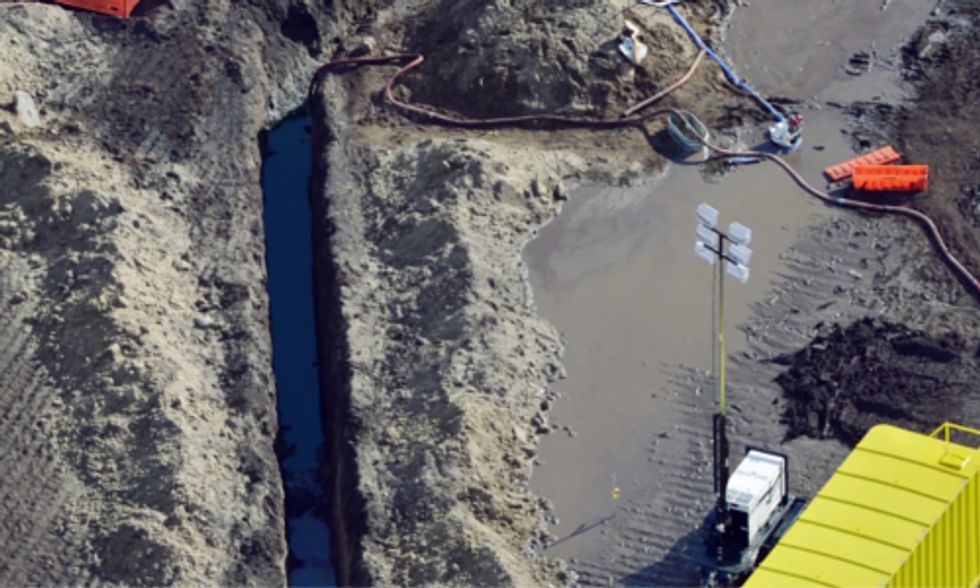 North Dakota is the fastest growing state in the U.S., but a recent video exposes why some will want to stay away from the Great Plains state.
The Dakota Resource Council's (DRC) short film, This Is Our Country: Living with the Wild West Oil Boom, shows how North Dakota rose to become the No. 2 oil producer in the nation behind Texas and the impact that ascension has had on residents.
From housing and food prices to air quality, there seems to be few aspects of North Dakota life that oil hasn't influenced. Farmers, retirees and professors are among those who provide their impressions of the state's oil boom over the film's 30-minute course.
Theodora Bird Bear, chair of the DRC Oil & Gas Task Force, says she prefers the word "cost" as opposed to "impact" because the boom is costing current residents their quality of life and will present even greater damage to future generations.
"This is like immediate money for the state and for the local governments," Bear said. "The long-term cost, the degradation of air quality is not an issue (for oil companies) ... It's a cost somebody will be absorbing and it will not be the industry.
"It will be the children and our grandchildren."
Gasland director Josh Fox posted the DRC film on his blog this week. Each week, he posts a video that shows the harm of oil and fracking.
One of the nation's largest-ever oil spills took place in September in Tioga, ND, with more than 20,600 barrels of oil fracked from the Bakken Shale spewing from a Tesoro Logistics pipeline. A month later, an Associated Press report showed that hundreds of spills in the state went unreported in 2012 and 2013.
Visit EcoWatch's FRACKING pages for more related news on this topic.

EcoWatch Daily Newsletter