Film Exposes Dangers of Flame Retardant Chemicals
Nov. 08, 2013 01:51PM EST
Health + Wellness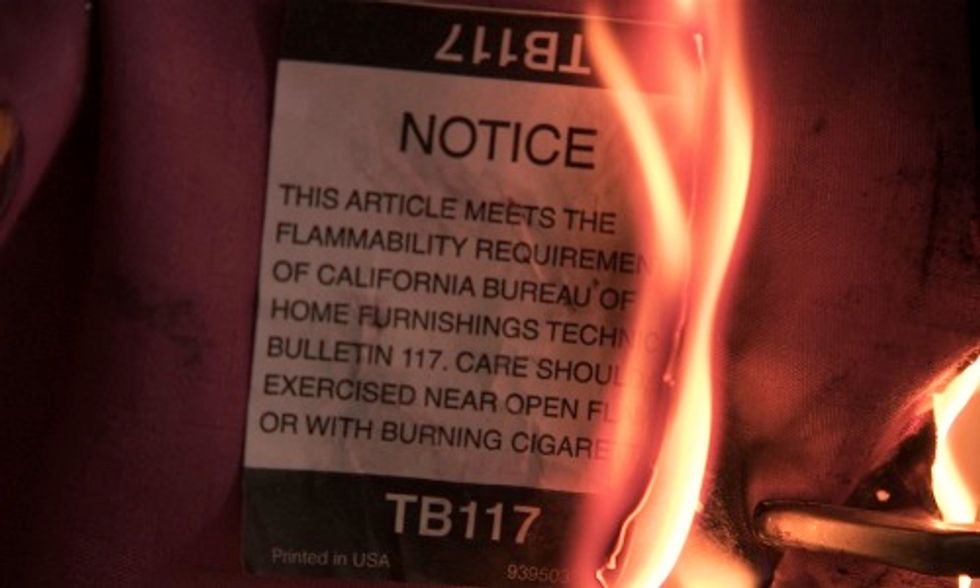 Chemical flame retardants are everywhere. They are in everything from our curtains and carpet to our couches, toys and kid's pajamas. Unfortunately, these chemicals don't stop fires. They do, however, get into our bodies and make us sick.
These chemicals are linked to lower IQ in children, thyroid disease, infertility, cancer and other health problems. But under the 37-year-old Toxic Substances Control Act, chemical manufacturers have little to no responsibility to prove chemicals are safe before using them in commercial household products.
Toxic Hot Seat, by filmmakers Kirby Walker and James Redford, documents the struggle to remove toxic flame retardant chemicals from our couches, environment and bodies. The 90-minute film airs on HBO this month and in December. The documentary follows a courageous group of firefighters, mothers, journalists, scientists, politicians and activists as they fight to expose what they call a shadowy campaign of deception that has left a toxic legacy in America's homes and bodies for nearly 40 years.
Here are the HBO show dates and times:
Nov. 25 at 9 p.m.
Nov. 25 at 4:55 a.m.
Nov. 27 at 10 a.m.
Nov. 28 at 12:20 a.m
Dec. 1 at 8:30 a.m.
Dec. 3 at 1:45 p.m.
Dec. 7 at 4:15 p.m.
The documentary also airs on HBO2 at 8 p.m. Nov. 27 and at 2:30 p.m. on Dec. 30.

EcoWatch Daily Newsletter
Related Articles from EcoWatch