This website uses cookies to ensure you get the best experience while browsing it. By clicking 'Got It' you're accepting these terms.
Fighting Global Warming Will Improve Health of People Everywhere
Sep. 09, 2014 06:37PM EST
Climate

What if we could reduce worldwide deaths from disease, starvation and disaster while improving the health of people everywhere? According to the World Health Organization, we can.
"Previously unrecognized health benefits could be realized from fast action to reduce climate change and its consequences," says a news release about WHO's first global conference on health and climate in Geneva Aug. 27 to 29, adding, "changes in energy and transport policies could save millions of lives annually from diseases caused by high levels of air pollution." Encouraging people to use public transit, cycling and walking instead of driving would cut traffic injuries and vehicle emissions and promote better health through increased physical activity.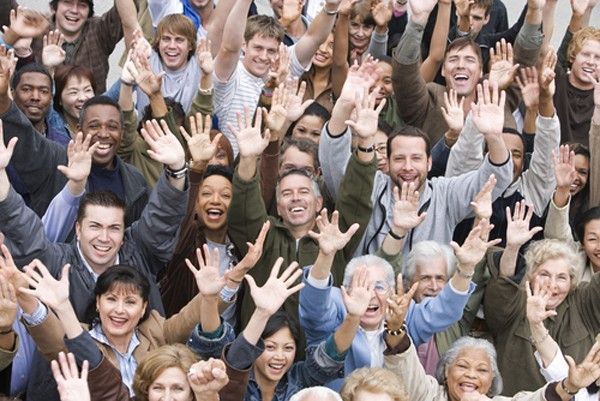 Photo credit: Shutterstock
Reducing the threat of global warming and finding ways to adapt to unavoidable change will also help people around the world "deal with the impact of heat, extreme weather, infectious disease and food insecurity."
Climate change affects human health in multiple ways. Increased extreme weather causes flooding and droughts, which influences food production, water and sanitation. Pathogens that plague humans, livestock and crops spread more widely. WHO notes that diseases such as cholera, malaria and dengue are especially sensitive to weather and climate changes.
According to WHO, "Climate change is already causing tens of thousands of deaths every year from shifting patterns of disease, from extreme weather events, such as heat-waves and floods, and from the degradation of water supplies, sanitation, and impacts on agriculture" — and it will get worse if we fail to address the problem. The poor, elderly and children are most vulnerable.
WHO's conference was held in advance of UN secretary general Ban Ki-moon's Climate Summit 2014 for world leaders, taking place in New York Sept. 23, and geared partly toward ensuring world leaders come up with an agreement to replace the Kyoto Protocol at the Paris UN climate change conference next year.
Two days before the Climate Summit, on Sept. 21, more than half a million people are expected to gather in New York for the People's Climate March, with simultaneous events around the world, co-ordinated by a coalition of more than 1,000 organizations, including environmental, social justice, religious, health and labour groups.
WHO's conference and findings show the importance of getting health-care professionals on board with climate action, as they are with the People's Climate March. "The evidence is overwhelming: climate change endangers human health," says WHO director-general Margaret Chan. "Solutions exist and we need to act decisively to change this trajectory."
In a Huffington Post article, Ban Ki-moon stresses that global warming is an immediate and urgent issue. "Instead of asking if we can afford to act, we should be asking what is stopping us, who is stopping us, and why?" he writes. "Let us join forces to push back against skeptics and entrenched interests. Let us support the scientists, economists, entrepreneurs and investors who can persuade government leaders and policy-makers that now is the time for action."
Beyond forestalling the almost-certain catastrophic consequences of unchecked global warming, changing our habits, conserving energy and shifting from fossil fuels to clean energy will have many benefits for human health—and for the economy. Reducing the burden of pollution- and global warming–related health care costs is a big factor, but opportunities also exist in the clean technology sector. Climate Summit organizers point to the "growing recognition that affordable, scalable solutions are available now that will enable us all to leapfrog to cleaner, more resilient economies.
A leaked draft of the Intergovernmental Panel on Climate Change's Fifth Assessment's final synthesis report concludes that global warming is already having major impacts worldwide and that, unless we do something about it, we can expect "severe, pervasive and irreversible impacts for people and ecosystems." Our news media should be focusing on these issues rather than chasing an endless line of celebrity antics, corporate priorities and political posturing.
Scientists have warned about global warming consequences for decades, but efforts by fossil fuel interests to sow doubt and confusion, combined with intransigent governments and public apathy, have brought us to a tipping point.
The choice is clear: If we want to protect our health, our children's and grandchildren's health, and the natural systems that keep us alive and healthy, we must act now.
YOU ALSO MIGHT LIKE
David Suzuki: Put People Before Politics
Global Warming Deniers Become More Desperate By the Day
The Blue Dot Tour: The Right to Breathe Fresh Air, Drink Clean Water and Eat Healthy Food
EcoWatch Daily Newsletter
Artist's conception of solar islands in the open ocean. PNAS
Millions of solar panels clustered together to form an island could convert carbon dioxide in seawater into methanol, which can fuel airplanes and trucks, according to new research from Norway and Switzerland and published in the Proceedings of the National Academy of Sciences journal, PNAS, as NBC News reported. The floating islands could drastically reduce greenhouse gas emissions and dependence on fossil fuels.
Marcos Alves / Moment Open / Getty Images
More than 40 percent of insects could go extinct globally in the next few decades. So why did the U.S. Environmental Protection Agency (EPA) last week ok the 'emergency' use of the bee-killing pesticide sulfoxaflor on 13.9 million acres?
EcoWatch teamed up with Center for Biological Diversity via EcoWatch Live on Facebook to find out why. Environmental Health Director and Senior Attorney Lori Ann Burd explained how there is a loophole in the The Federal Insecticide, Fungicide, and Rodenticide Act under section 18, "that allows for entities and states to request emergency exemptions to spraying pesticides where they otherwise wouldn't be allowed to spray."
Simple swaps that cut down on kitchen trash.
Sponsored
By Kayla Robbins
Along with the bathroom, the kitchen is one of the most daunting areas to try and make zero waste.
View of downtown Miami, Florida from Hobie Island on Feb. 2, 2019.
Michael Muraz / Flickr
The Democratic candidates for president descended upon Miami for a two-night debate on Wednesday and Thursday. Any candidate hoping to carry the state will have to make the climate crisis central to their campaign, as The New York Times reported.
By Sharon Kelly
On Monday, the Wall Street Journal featured a profile of Scott Sheffield, CEO of Pioneer Natural Resources, whose company is known among investors for its emphasis on drawing oil and gas from the Permian basin in Texas using horizontal drilling and hydraulic fracturing, or fracking.
Pexels
By Craig K. Chandler
The federal government has available to it, should it choose to use them, a wide range of potential climate change management tools, going well beyond the traditional pollution control regulatory options. And, in some cases (not all), without new legislative authorization.
Denis Poroy / Getty Images
By Dan Gray
Processed foods, in their many delicious forms, are an American favorite.
But new research shows that despite increasing evidence on just how unhealthy processed foods are, Americans have continued to eat the products at the same rate.
By Sarah Steffen
With a profound understanding of their environmental surroundings, indigenous communities around the world are often cited as being pivotal to tackling climate change.