Fiction Takes on Big Ag in Feature Film RUNOFF
Aug. 24, 2015 09:38AM EST
Food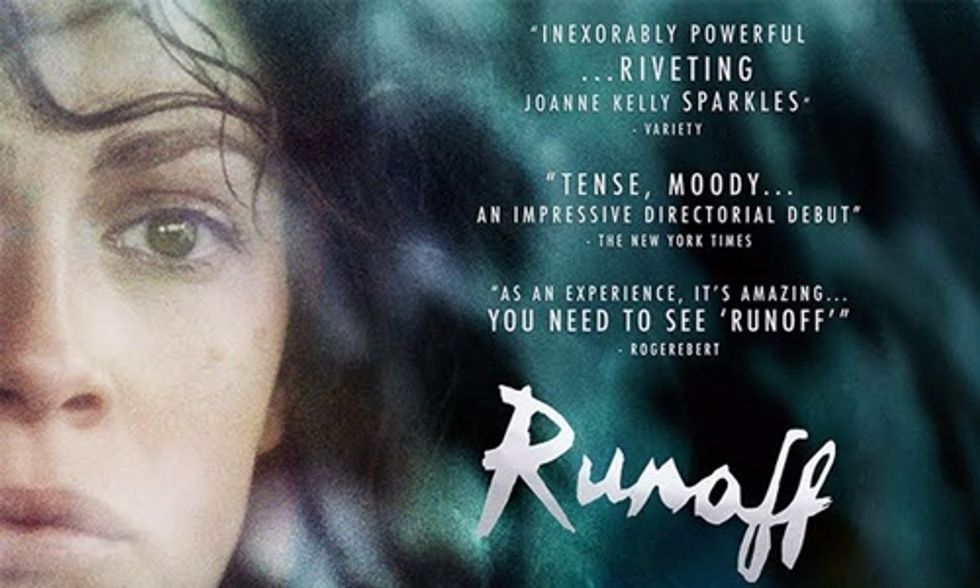 Kimberly Levin's gripping debut feature film RUNOFF is getting people talking about what goes into our food, the way we treat our land and water, and the ethical questions at the heart of everyday survival. Filmed on working farms, it's a fictional work that has been called "Riveting," (Variety), "Impressive" (The New York Times) "Amazing" (RogerEbert) and "A film you have to see" (Organic Authority).
https://vimeo.com/ondemand/runoff#t=3s
EcoWatch had the chance to interview Levin. Here's what she had to say about the film:
Q. What was the inspiration for RUNOFF?
A. I originally trained as a biochemist before getting into film and theater. So, the idea for RUNOFF goes back to some field biochemistry work I was doing in Kentucky, where I grew up. I was testing stream waters in a little tributary that fed Lake Cumberland, this gorgeous place with emerald water and limestone cliffs.
I helped to uncover that a textile plant was dumping raw effluent, untreated wastewater into the little stream, which flowed into the lake, which is also the state's largest tourist attraction, a place where people get their drinking water and go fishing.
Activists and lawyers picked up on the research and eventually got the plant closed, which was a huge victory on one hand. But the factory was relocated—beyond some border, to another community. I was haunted that the problem wasn't solved; it was just someone else's now.
I started thinking about how we make difficult decisions about what we prioritize, about how wide we draw the circle around ourselves when we make these tough choices.
When my back is against the wall, and I have to decide between the lesser of evils, who's inside my circle? Is it me and my family? My neighbors? How far out does my sense of community and responsibility extend? That's not the story you see on screen in RUNOFF, but those are some of the themes I was thinking about when I sat down to write.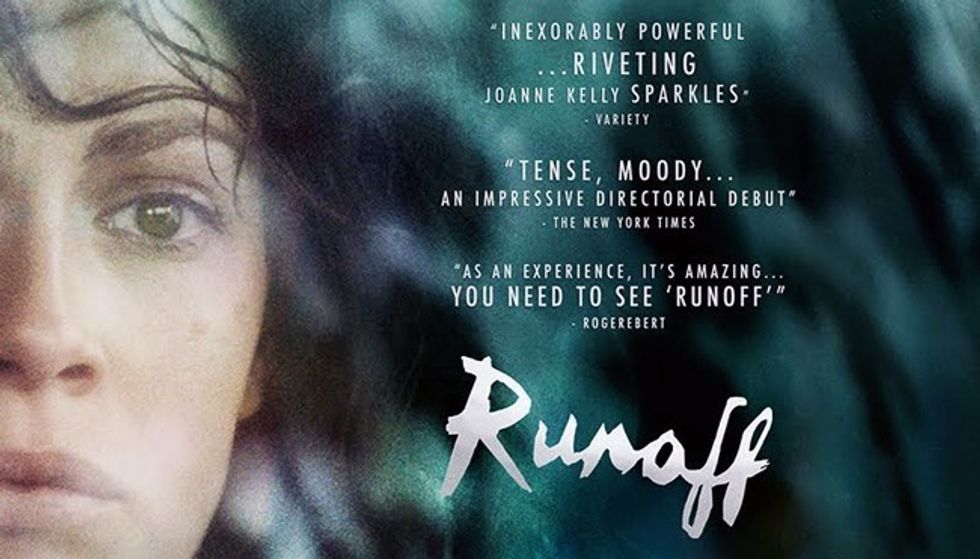 Q. RUNOFF tells the story of a woman up against a threat posed by a big Monsanto-like company. And yet, unlike a lot of Hollywood movies, it's open-ended, and the protagonist Betty isn't exactly a heroine. Can you talk about why?
A. I think that meaningful change happens when people connect the dots, when they come to an idea themselves. RUNOFF invites the audience to do this. It's not a David-and-Goliath story that ends with a triumphant victory and makes us feel like all the work has been done for us. In RUNOFF, Betty and Frank are caught in a real ethical dilemma, which asks the audience to bring their own personal narrative and world-view to the table, to look a little deeper.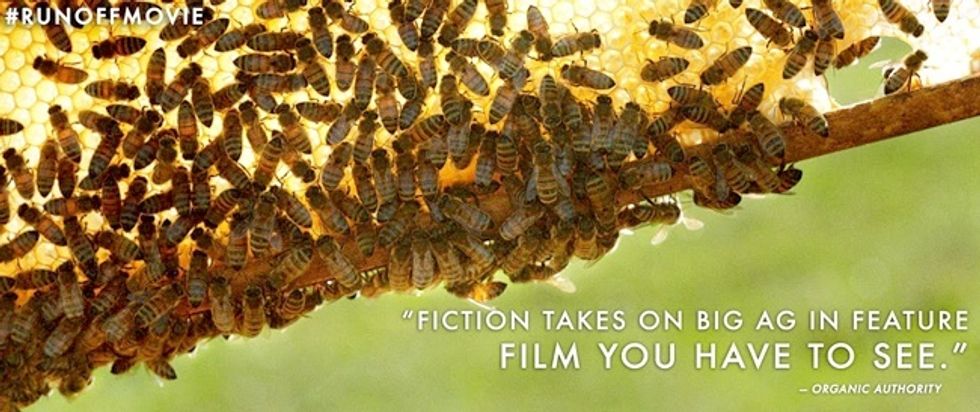 Q. The film has a lot to do with pesticides and herbicides and other nonsense that gets into our food. Have you had any response from farmers or been attacked by big agribusiness?
A. RUNOFF is a character study first and foremost. We've had lots of farmers respond to the film because they see themselves in Betty and Frank.
If the film has a hidden agenda, it is to start inclusive conversations, particularly among parties that have trouble finding common ground. By fictionalizing and hopefully humanizing characters who are painted into a corner, we can expand the conversation. Because it's going to take everyone coming to the table to fix the problems we're facing.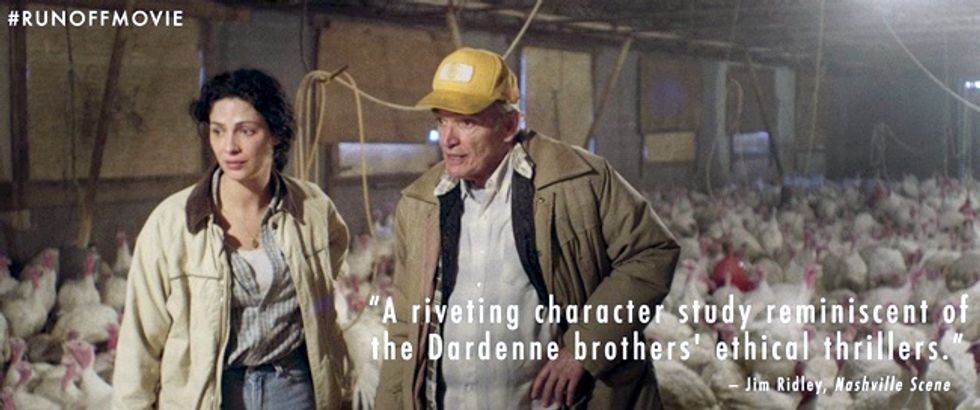 Q. What effect do you hope the film will have?
A. As a fiction, I hope it will engage an audience well beyond those who typically see all of the amazing docs out there in this space. After seeing RUNOFF, there are always incredibly lively and lengthy post-screening discussions. We get kicked out of the theater, the conversation extends to the hallways and out the door. I hope that RUNOFF gets the audience thinking about how legacy is something that seems very far away but in fact it's right in front of us.
RUNOFF is in select theaters and on digital platforms across the U.S. and Canada.
YOU MIGHT ALSO LIKE
Two New Major Studies Link Pesticides to Decline of Honeybees
30 Whales Have Died Off the Coast of Alaska and No One Knows Why
EcoWatch Daily Newsletter