This website uses cookies to ensure you get the best experience while browsing it. By clicking 'Got It' you're accepting these terms.
FEMA Flood Control Policy in Desperate Need of Overhaul
Dec. 02, 2014 01:16PM EST
Climate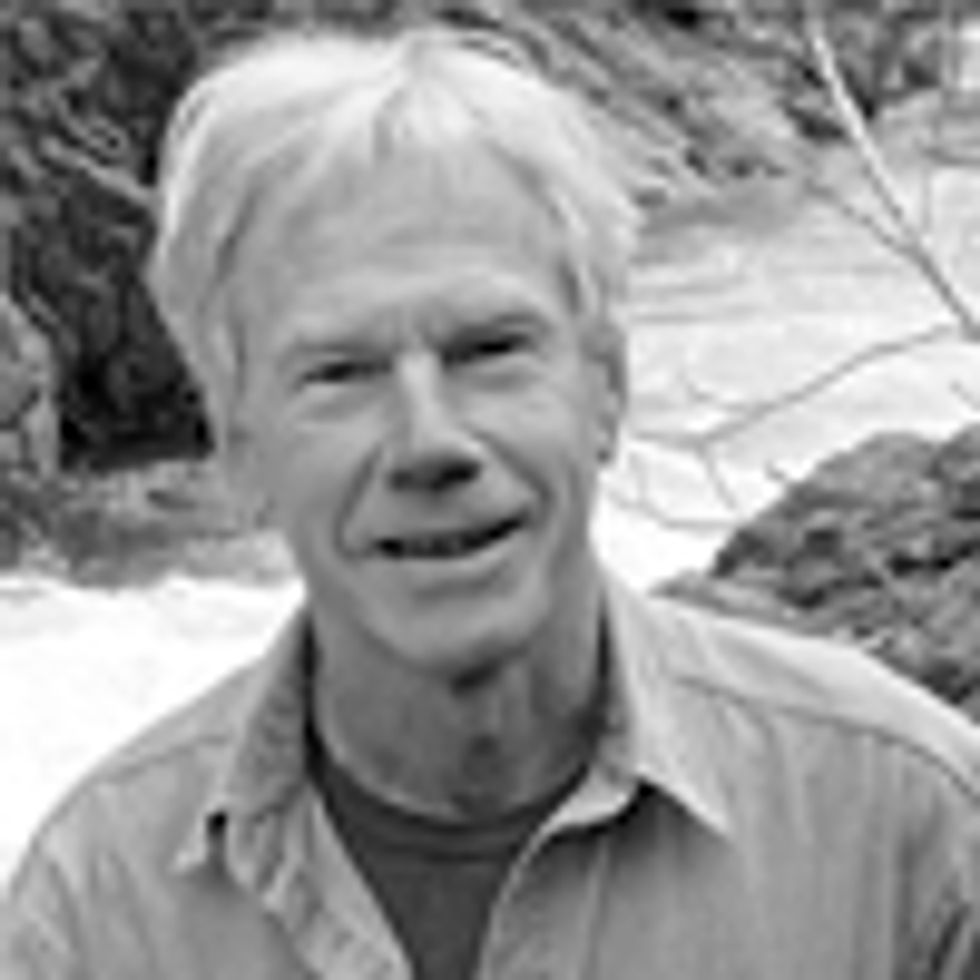 Now that streams here in Oregon are rising with runoff from autumn storms, I'm reminded that when it rains it pours. Oregon's last major flood was in 1997. We're due. And in every region of the country, high water inevitably reoccurs over and over again.
More important, the floods are going to get worse. Ironically, both droughts and floods will become more extreme according to the models of climate change.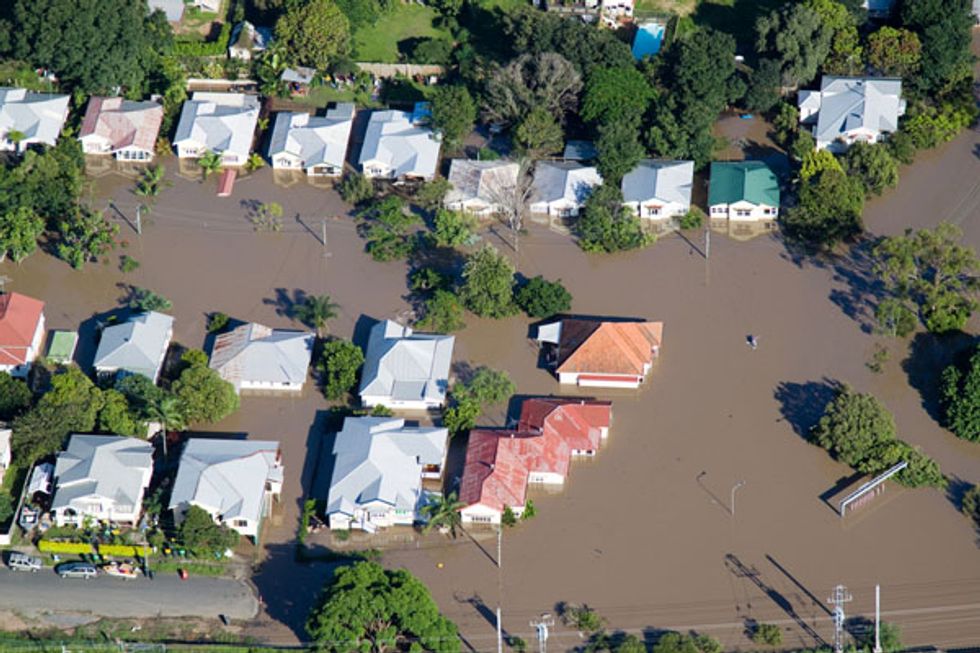 Photo credit: Shutterstock
First, let's look at the bright side. Biologists tell us that floods are fundamentally good for rivers, even though the initial results might look a little rough. The scouring actions of floods create deep pools that every angler knows are essential as cold-water refuges for fish. Floods rearrange cobbles into riffles needed for aeration of water, create habitat for invertebrates that become fish-feed, and accumulate gravel essential for spawning fish—salmon, for example. Floods recharge groundwater that we depend upon later in the year, and they nourish riverfront forests—best habitat of all for wildlife. The rub is not that rivers flood, but that we've built houses and businesses directly in the way.
Even after a century of aggressive efforts to "control" floods with dams and levees costing taxpayers dearly, America suffers increasing flood damages averaging $8 billion per year according to the National Weather Service. One reason is that we keep adding more development on the floodplains.
To address the long-standing problem, and to replace disaster relief, Congress in 1968 enacted a National Flood Insurance Program with this logic: the Federal Emergency Management Agency (FEMA) would subsidize otherwise unaffordable flood insurance for people who are already located on flood-prone land, but only if their local governments acted to eliminate flood damage incurred by future development. In other words, to accommodate mistakes of the past but not of the future. Zoning is the key: areas expected to flood at least once in 100 years have been designated as floodplain (courts have consistently upheld open-space zoning for floodplains since the 1920s). 
Under the Program, the amount of damage should have shrunk by attrition. However, owing to influence by the building industries, the FEMA-approved flood zones have not halted floodplain development. Rather, they've allowed for "flood proofing" by adding fill to artificially raise the level of the land or by elevating structures on pilings.
FEMA's approach hasn't worked. Earthen fill that's trucked-in to raise the level of floodplains pushes the water elsewhere—onto neighbors' properties—like a rock dropped into a bucket of water that's already full.  Structural reinforcements have proven no match for riverbank erosion or channel migration, which has occurred ever since rivers began to run. Furthermore, errors of mapping and the increasing intensity of storms have delivered floods far exceeding those expected on the agency's maps, which continue to allow vulnerable investments.
As a result, new development that was supposed to be risk-free continues to sap insurance subsidies and also, disaster relief funds have been doled out at $6 billion even in years without budget-busting events such as Hurricane Sandy. What was supposed to be a catalyst for ushering development to safe havens has become a subsidy for even more development squarely in the path of damage.
There's plenty of room for construction elsewhere; only 5 percent of America's landscape is flood-prone. But because of development built in harm's way, the Flood Insurance Program runs at a whopping $24 billion deficit, somehow tolerated in an age when conservative taxpayers rail against programs as essential as education and health care. Why are floodplain developers given a pass that pushes such a sensible program toward bankruptcy?
This topic is timely because the National Oceanic and Atmospheric Administration's Fisheries department is considering a new rule directed at the FEMA program. Floodplains in Oregon and California, for example, would be mapped more accurately. Development in acutely hazardous areas would be stopped. Though universally needed, these sensible steps would apply only on the agency's home turf: streams where endangered or threatened species of fish and wildlife still exist, including coastal waterways in the Northwest that are vital for coho salmon.
This modest proposal deserves support. Beyond that, the Flood Insurance Program cries for overhaul.
The alternative is greater flood damage, skyrocketing private and public costs, and unnecessary human suffering. And all the while, we taxpayers are underwriting the destruction of our rivers' precious natural qualities.
It's time to quit making the same mistakes over and over again.
YOU MIGHT ALSO LIKE
Jon Stewart: Honestly Governor Christie, 'Let the [Pregnant] Pigs Turn Around'
McDonald's Palm Oil Policy: Not 'Lovin' It'
EcoWatch Daily Newsletter
A pangolin at a rescue center in Cambodia. Rhett A. Butler / Mongabay
A man carries plastic shopping bags in Times Square on May 5, 2018 in New York City. Kena Betancur / VIEWpress / Corbis / Getty Images
White gold man-made diamond solitaire engagement ring. Clean Origin
While keeping track of the new trends in the diamond industry can be hard, it is still an essential task of any savvy consumer or industry observer. Whether you are looking to catch a deal on your next diamond purchase or researching the pros and cons of an investment within the diamond industry, keeping up with the trends is imperative.
Rep. Alexandria Ocasio-Cortez (D-NY) (C) chants with housing and environmental advocates before a news conference to introduce legislation to transform public housing as part of her Green New Deal outside the U.S. Capitol Nov. 14, 2019 in Washington, DC. Chip Somodevilla / Getty Images
Rep. Alexandria Ocasio-Cortez (D-N.Y.) took to the floor of the House of Representatives yesterday to chide Republicans for not reading the Green New Deal, which she introduced over one year ago, as The Hill reported. She then read the entire 14-page document into the congressional record.
Anti Ivan Duque's demonstrator is seen holding a placard with the photos of social leader Alirio Sánchez Sánchez and the indigenous Hector Janer Latín, both killed in Cauca, Colombia during a protest against Ivan Duque visit in London which included a meeting about fracking, environmental issues, the peace process implementation, and questioning the risk that social leaders in Colombia face. Andres Pantoja / SOPA Images / LightRocket / Getty Images
Colombia was the most dangerous nation in 2019 to be an environmental activist and experts suspect that conditions will only get worse.