Feed Your Community With a $15,000 Gardens for Good Grant—Apply Now!
Jun. 19, 2014 05:29PM EST
Food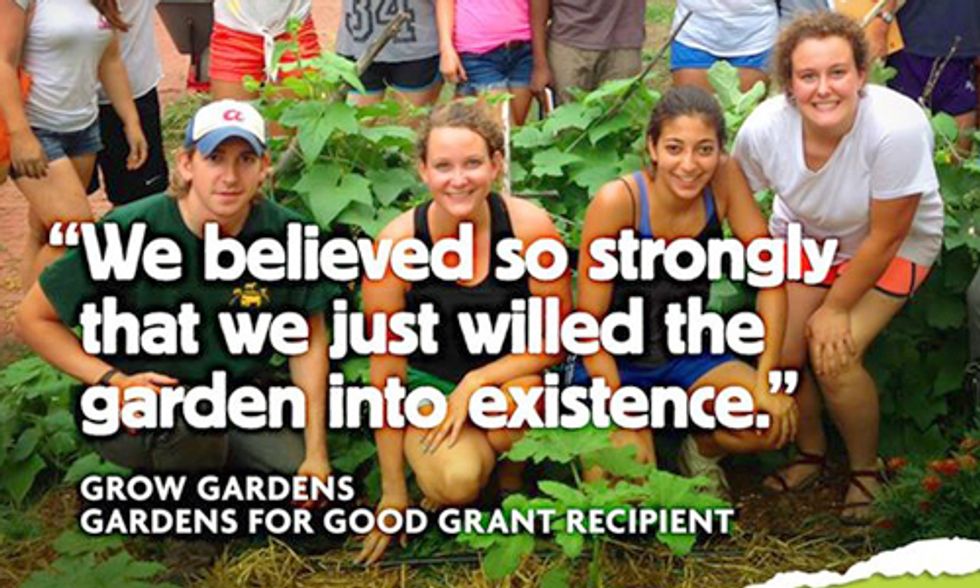 Each year, Nature's Path gives out three $15,000 Gardens for Good grants to deserving nonprofits devoted to feeding their communities. The urban agriculture projects that apply—and the visionary community leaders behind the garden hoses—blow us away every year with their passion for growing healthy, organic food and sharing their bounty with those who need it most.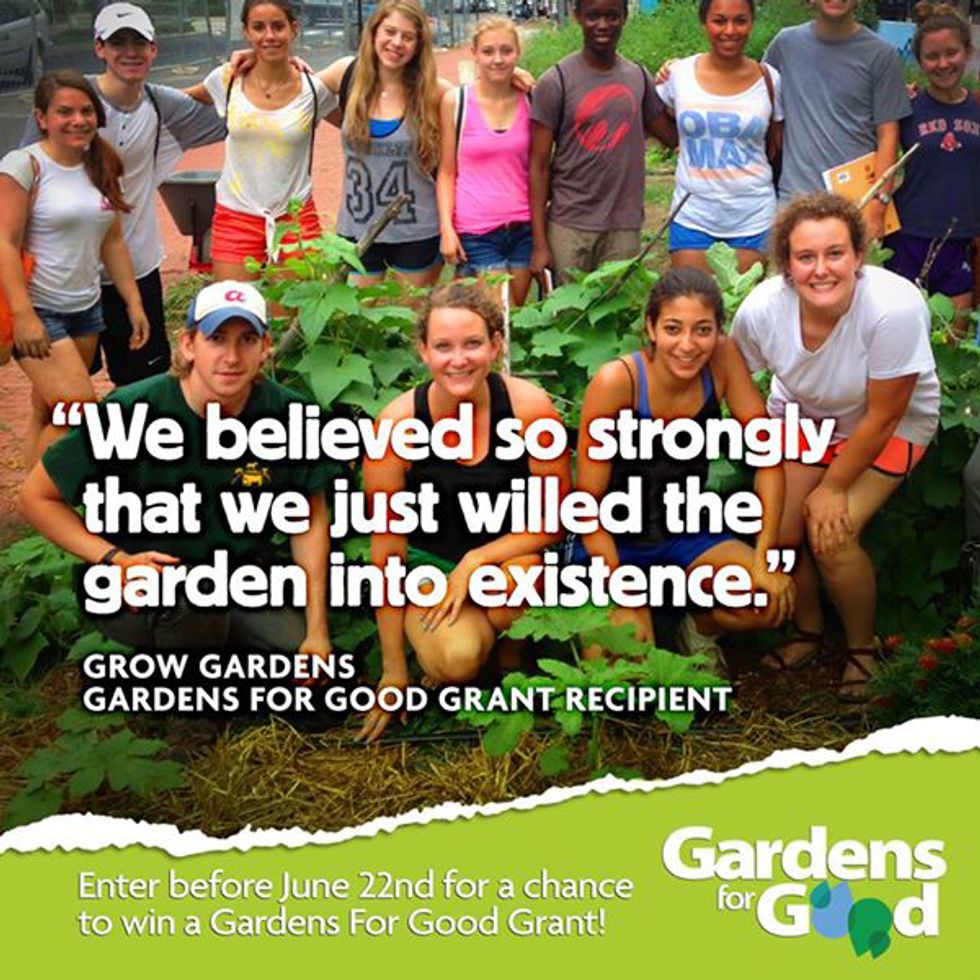 Though each project is tailored to the needs of the community it serves, we found a common thread in their drive to build sustainable, local food systems. GroW Gardens, a George Washington University initiative that won a Gardens for Good grant in 2011, stemmed from a desire to create tangible social change in DC. They believe that urban gardens go beyond feeding the homeless, as their project mandates, to challenge the status quo by presenting a tangible alternative to the current system. For GroW Gardens, the Gardens for Good grant application spurred their community into action. As they put it, "we had the will but lacked the money. Once the two combined there was no stopping the wave that followed."
Similarly, Oliver's Garden Project, another 2011 grant winner, was the brainchild of six-year-old boy Oliver, who embarked on an urban gardening initiative to support at-risk youth after seeing children collecting cans to get money for food. His Hamilton, ON neighborhood is designated as a food desert, but Oliver and his admirable project are changing that—one tomato at a time. Not only does Oliver's Garden Project grow food for the community, the Gardens for Good grant also helped them establish backyard gardens around Hamilton, enabling families in need to grow their own organic food.
We can't help but get excited when we see the impact Gardens for Good has had in areas struggling with food security. With the support of Gardens for Good, local nonprofits are bringing organic food to their communities, and we're seeing neighborhoods transformed by these green initiatives. By providing access to fresh, nutritious food, our previous winners address the struggles of the often-urban communities affected by poverty and lack of access to affordable food.
Do you have an organic garden vision and a solid plan to make it happen? If you're a nonprofit with access to land, whether it's a vacant lot or a few acres, submit your 500-word grant proposal to be eligible for one of three $15,000 Gardens for Good grants. Applications for Gardens for Good are open now until June 22, and we encourage you to put forward your plan to feed your community.
Once applications close, the voting phase begins! Get your community behind you and invite them to show support by voting between June 22 and July 6. The nine projects with the most public votes advance to the next round, and Nature's Path will choose three projects (two in the U.S. and one in Canada) who will each receive a $15,000 cash grant as well as technical design and production mentorship from Organic Gardening magazine.
GroW Gardens has some words of wisdom for aspiring change-makers: "People need to simply go out there and try it. It's all about the will and the attempt. We believed so strongly that we just willed the garden into existence: If you will it, it is no dream." Gardens for Good helps you turn your urban agriculture dreams into a reality—we can't wait to lend a hand, so apply now!
EcoWatch Daily Newsletter