Federal Study Warns Oil Industry Nowhere Near Prepared for Spill in Arctic
May. 02, 2014 09:11AM EST
Energy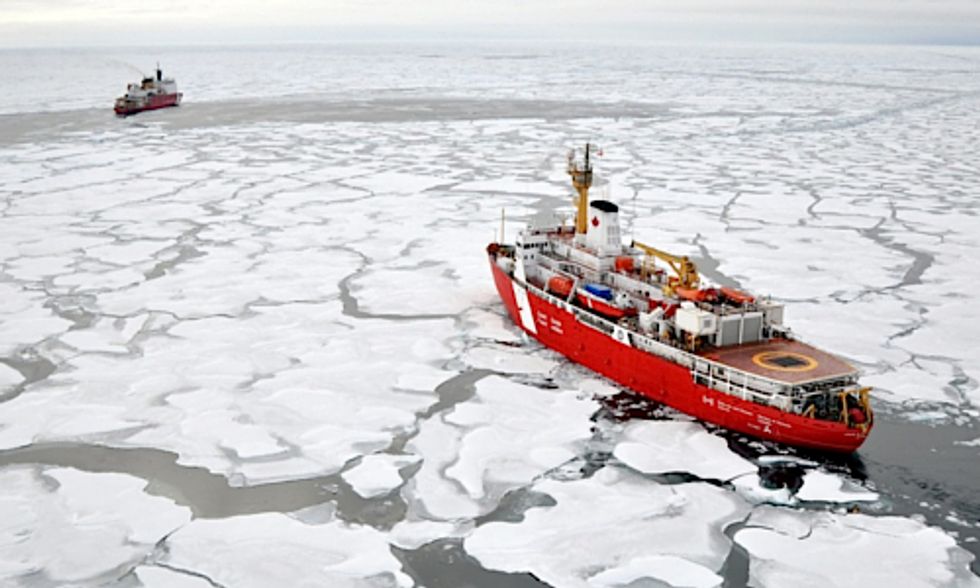 A new study from the National Research Council is warning that neither the science nor the currently available public or private response infrastructure is anywhere near prepared for an oil spill in the Arctic Ocean.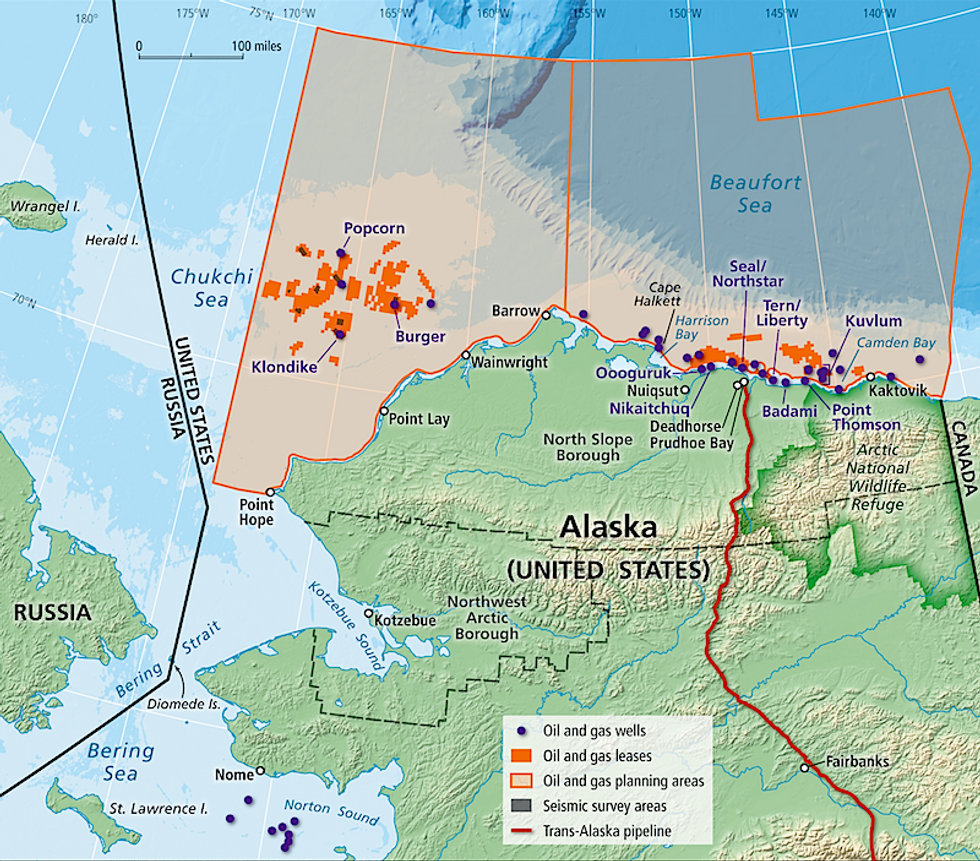 The findings, funded by multiple federal agencies as well as the oil and gas industry, offer a potent new obstacle to attempts to drill in the Arctic, particularly as the study's publication follows a string of related setbacks. Environmentalists say the new research validates warnings they have been voicing for years.
"We're now seeing much more attention placed on science in the Arctic, as often happens when an area becomes commercially significant. Yet this report is saying that, currently, we don't know very much at all," said John Deans, an Arctic campaigner with Greenpeace USA, in an interview with MintPress News.
"In our view, if you don't know enough about a place—in this case, what either an oil spill or a response would look like—then you really shouldn't be up there to drill in the first place."
The new report is the first time in a decade that the National Research Council has looked at the issue, though during that time the situation in the Arctic has changed dramatically. Climate change-related sea ice is melting at a historic rate, opening up a spectrum of nascent commercial opportunities.
One of the most lucrative of these opportunities would likely be major petroleum reserves. The Arctic region generally is thought to hold some 30 percent of the world's undiscovered natural gas, in addition to 13 percent of undiscovered oil. Thus far, Russia has made the most notable progress in beginning to tap these reserves, with the U.S.-based ExxonMobil having also signed an agreement to drill in the Russian Arctic. Just this week, Russia's first shipment of offshore Arctic oil was purchased by a French company, Total.
Yet it was only in 2012 that Total's chief executive, Christophe de Margerie, noted that Arctic drilling posed too big of a risk for both fragile ecosystems and the company's public image. The new National Research Council findings strongly back those concerns, pointing out significant—in some cases, almost complete—gaps in terms of response capability and scientific understanding of how a major Arctic oil spill would act. 
'Significant Liability'
Technically, U.S. law requires that companies responsible for any oil spill also be responsible for the response. Yet in reality, local, state and federal government bodies are the ones that actually carry out that response. In the Arctic, the report finds, this capability is extremely limited, and building it up would take massive funding.
"The lack of infrastructure and oil spill response equipment in the U.S. Arctic is a significant liability in the event of a large oil spill," the report warns. "Building U.S. capabilities to support oil spill response will require significant investment in physical infrastructure and human capabilities, from communications and personnel to transportation systems and traffic moni­toring."
Where exactly this funding would come from is unclear. The report suggests a public-private partnership, though this would inevitably be seen as a strengthening of already unpopular public subsidies that benefit the oil and gas industry.
There is also little concrete understanding of how the extreme cold would affect either spilled oil or some of the commonly used remediation techniques in the aftermath of a spill, such as chemical dispersants meant to speed up natural microbial degradation. Indeed, the National Research Council scientists who looked into the issue ultimately went as far as to suggest carrying out a controlled oil spill as the only way to truly answer a host of related questions.
"Laboratory experiments, field research and practical experience gained from responding to past oil spills have built a strong body of knowledge on the properties of spilled oil and response techniques. However, much of this work has been done for temperate regions," the report notes.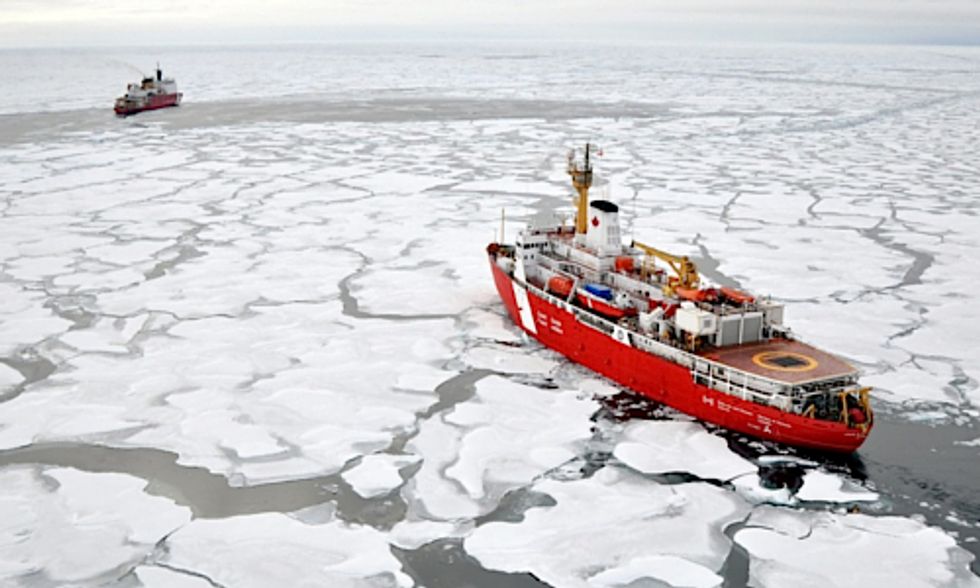 "There is … a need to validate current and emerging oil spill response technologies in Arctic environmental conditions on operational scales. Carefully planned and controlled field releases of oil in the U.S. Arctic would improve the understanding of oil behavior [the Arctic] and allow for the evaluation of new response strategies specific to the region."
Shell's Example
Three oil and gas companies have already won approval to explore U.S. Arctic territory: ConocoPhillips, the Norwegian company Statoil and Shell Oil.
The latter of these has been by far the most aggressive, having sunk around $6 billion into preliminary attempts to mount a drilling operation. As of yet, however, these have been unsuccessful.
Although Shell did not respond to a request for comment on the new report, the company's own drilling attempts have likely done more than anything else to elucidate just how risky Arctic drilling would be—and how unprepared either companies or government agencies are to deal with those risks.
The most dramatic such instance came in Dec. 2012.
In part to escape a steep tax liability that would have gone into effect the following month, Shell decided to tow its main oil-drilling rig, the Kulluk, some 1,700 miles through winter waters, despite stringent warnings from the captain of the tow ship.
Amidst massive ocean swells, the Kulluk, reportedly laden with 150,000 gallons of fuel, eventually broke free, floating on its own before running aground in an area known to be ecologically fragile. The rig's crew had to be rescued by the U.S. Coast Guard, which this month released a final report on the incident. The report is highly critical of Shell, castigating the company for "inadequate assessment and management of risks."
"Vessels and the operations they conduct are growing more complex, and the risks that accompany these operations increase, whether in Alaskan waters or not," Joseph A. Servidio, a Coast Guard rear admiral, wrote in an introduction to the report. "The failure to adequately understand, respect and not complacently assume past practice will address new risks, is critical both in practice and in company culture."
The Kulluk was the latest in multiple operational setbacks that Shell's Arctic attempts have experienced. The company has stated that it will not be trying again to drill in the Arctic this year, but will likely mount a new attempt in 2015.
Arctic Council Opportunity
Also in 2015, the U.S. will take over the rotating leadership position of a grouping called the Arctic Council, the most prominent multilateral attempt to coordinate a global approach to the region. Many are hoping this new leadership position could do much to influence Arctic policy, just as attention towards the region is spiking.
Indeed, interest in the Arctic Council itself has strengthened significantly in recent years, as it has become increasingly clear that climate change-related effects were quickly leading to lucrative new commercial opportunities in the Arctic. Over the past year, even countries with no direct Arctic territory, such as China, have requested entry into the council.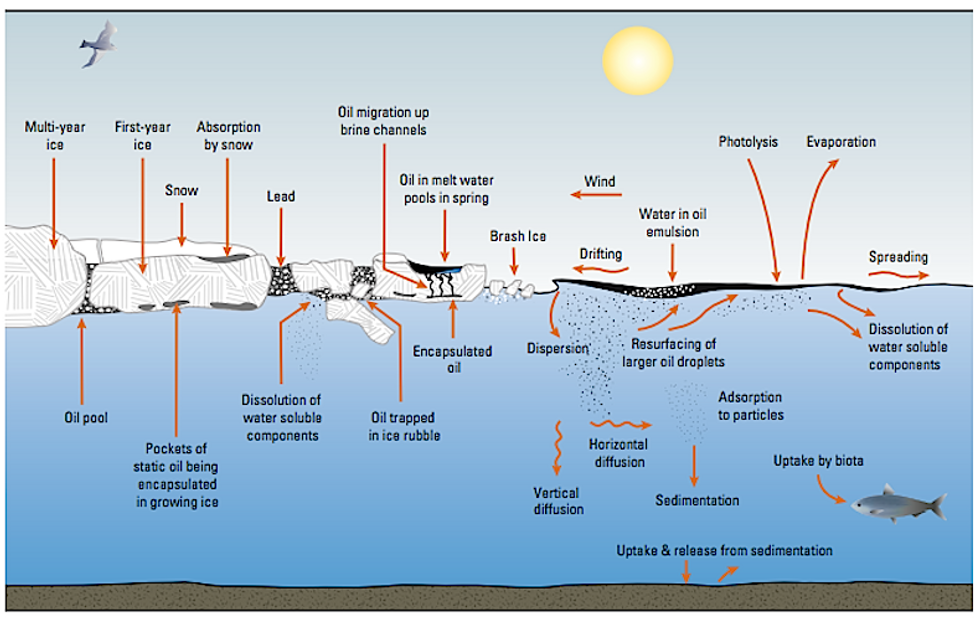 The U.S. chair for the Arctic Council will be filled by Secretary of State John Kerry, a longtime proponent of global action on climate change. Advocates are now hoping to use this new multilateral leverage, and the domestic focus that will come with it, to solidify new U.S. policies on drilling in the Arctic—and to effect some change within the Arctic Council itself.
"The Arctic could be free of ice as soon as 2030 or even before," says Mike Conathan, director of ocean policy at the Center for American Progress, in an interview with MintPress.
"Before that happens the world needs to get serious about the science of what currently exists in the Arctic, so we're able to put in place policies that can allow for sustainable development to occur without putting at risk the resources up there. Based on the lack of scientific data and lack of preparedness, as well as the proven failures of Shell's efforts in 2012, we've called for an end to U.S. arctic drilling."
This week saw the publication of a report co-authored by Conathan, outlining a series of recommendations for Kerry's leadership of the Arctic Council. The study encourages the State Department to put climate at the center of its engagement with the body, both in terms of climate change's impact on the region and on how its effects tend to radiate out from the Arctic towards the rest of the world.
There will be obstacles in using the Arctic Council for any progressive agenda, however, including with regards to drilling policy. While the council can pass binding resolutions, for instance, it lacks strong enforcement mechanisms to ensure compliance among all members. Others point to broader problems as well around the council's past ideological orientation.
"The Arctic Council should be a forum focused on protecting the Arctic environment, yet we see it more and more talking about protecting economic interests in the region," says Greenpeace's Dean.
"That needs to be switched. We are urging the State Department and Secretary of State Kerry to appoint someone who can really turn around the trajectory of the Arctic Council."
--------
YOU MIGHT ALSO LIKE
U.S. Calls for Commercial Fishing Ban in Arctic As Sea Ice Melt Opens International Waters
Court Denies Offshore Oil Drilling Lease Sale in Arctic
Arctic Ocean: Carbon Sink or Carbon Source?
--------
EcoWatch Daily Newsletter
Recent Stories from EcoWatch