Federal Forecast for Renewables Surprisingly Low
Dec. 16, 2013 01:14PM EST
Business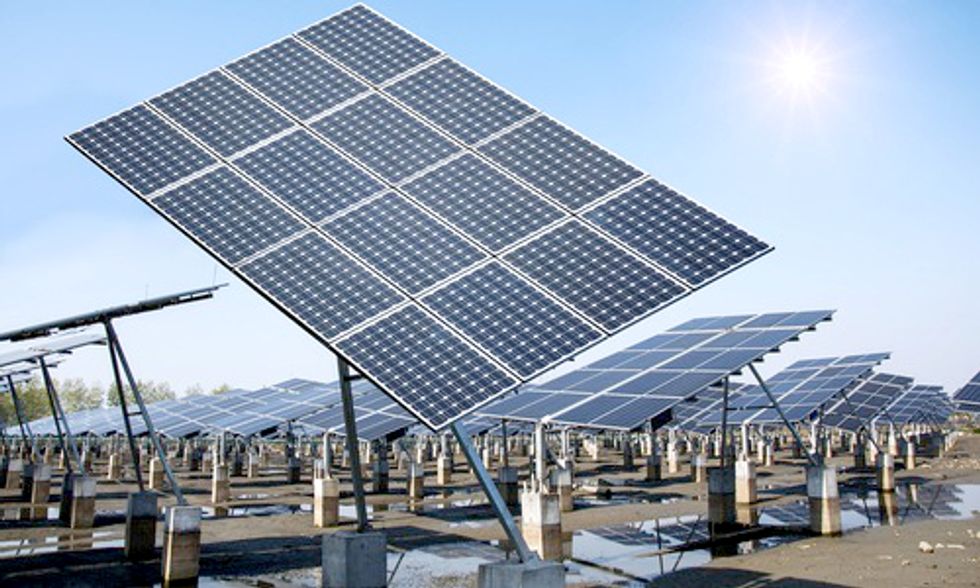 The federal agency responsible for collecting and analyzing data on all sources of energy thinks very little of the potential impact of renewable power in the future.
The U.S. Energy Information Administration (EIA) today released an early and abridged version of its 2014 Annual Energy Outlook with forecasts for all energy sectors. The EIA projects solar, wind and other renewable energy sources will account for 28 percent of U.S. electrical growth over the next 25 years.
The agency also believes that renewables will account for just 16 percent of U.S. energy generation by 2040. The advance edition of the report was not well received by those who promote the adoption of renewable energy.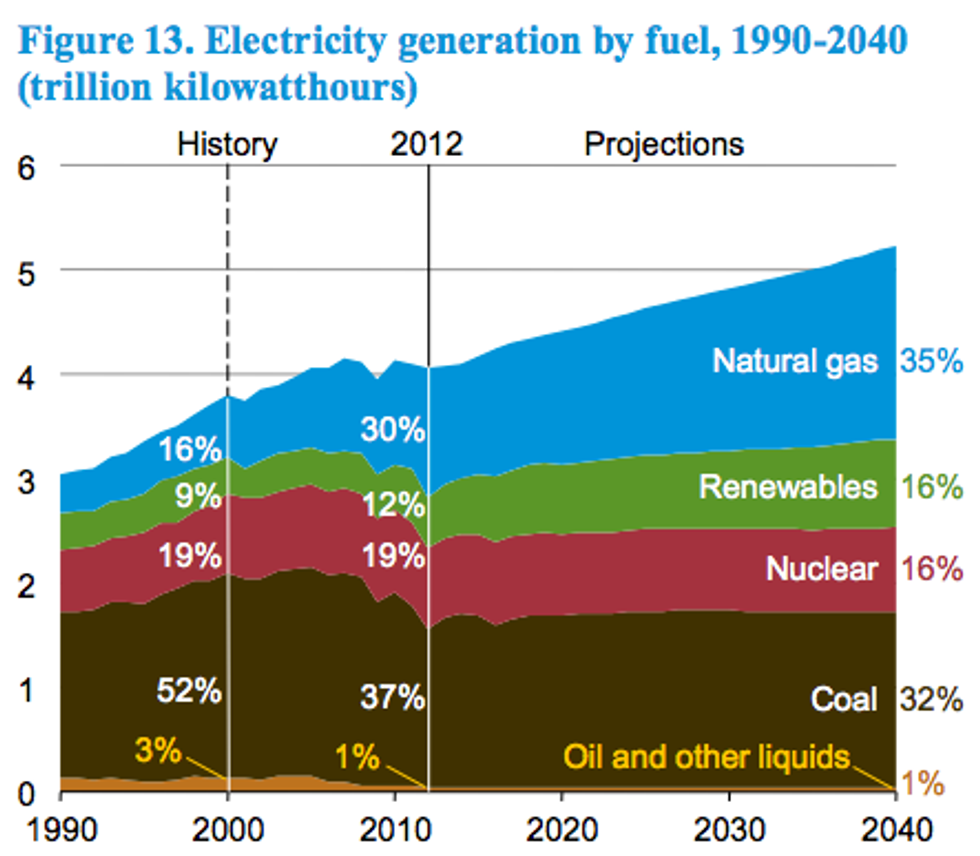 "Even if government support lessens in future years, competitive and ever-lower prices coupled with the pressures of climate change virtually assure that renewables will continue to grow at rapid rates that substantially exceed EIA's projections," said Ken Bossong, executive director of the SUN DAY Campaign.
"Inasmuch as policy makers in both the public and private sectors rely heavily upon EIA data when making legislative, regulatory, investment, and other decisions, the agency has a responsibility to provide better renewable energy projections that more closely reflect the real-world growth rates of recent years."
The EIA's predictions are a far cry from the assertions made by the likes of Alternet and Stanford University professor Mark Jacobson, who both believe the U.S. and the rest of the planet can be powered by renewables. However, the EIA's projection for renewables nearly mirrors the International Energy Agency's (IEA) outlook for the world. The latter organization said nuclear and renewable energy would combine to meet 40 percent of power demands by 2040, as fossil fuel subsidies and costs associated with renewables decrease. IEA believes renewables would meet about half of that 40 percent.
Bossong used some of EIA's figures from other reports, along with those of the Federal Energy Regulatory Commission (FERC), to further argue how off-base he finds the projections to be:
Ten years ago, non-hydro renewables accounted for 2 percent of U.S. electrical generation, tripling to more than 6 percent in 2013. The sources of power have grown every year over the past decade, unlike nuclear, coal, natural gas and oil.
From 2003 to 2012, wind power output grew more than twelve-fold and is on track to increase by another 20 percent this year. Wind now accounts for more than 4 percent of the nation's net electrical generation and many wind farms in the planning stages or under construction will provide electricity at a cheaper rate than fossil fuels or nuclear power.
Over the same nine-year period, solar power output increased by more than eight times and, in recent years, has been sustaining the highest growth rates of all energy sources, accompanied by rapid price drops.
"(EIA) continues a trend of low-balling forecasts for the future contribution of renewable energy sources to the nation's electricity production that have not been borne out by actual experience," Bossong said.
Visit EcoWatch's RENEWABLES page for more related news on this topic.

EcoWatch Daily Newsletter