This website uses cookies to ensure you get the best experience while browsing it. By clicking 'Got It' you're accepting these terms.
FDA Bows to Industry Pressure and Delays Sunscreen Rules
May. 11, 2012 09:00AM EST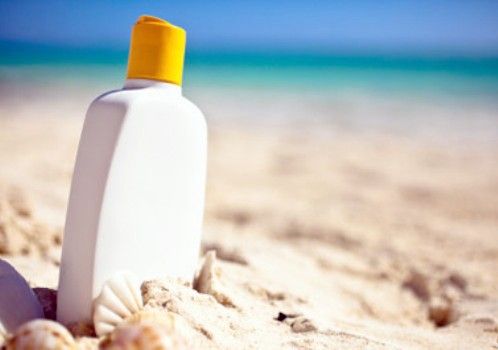 Under pressure from two cosmetic industry groups, the Food and Drug Administration (FDA) has decided to delay for six months implementation of pending regulations on how sunscreens are labeled and marketed.
The regulations, issued in June 2011 after more than 30 years of deliberations, will push back enforcement of the rules until mid-December 2012, allowing misleading sunscreen labels to stay on the market for another summer.
"FDA just gave consumers 1,800 more reasons to turn to our sunscreen database," said Environmental Working Group (EWG) Senior Analyst Sonya Lunder. "We are baffled that FDA deems it necessary to delay such weak regulations. The agency has caved to industry pressure every step of the way."
For six years, Environmental Working Group has taken upon itself to compile and publish an extensive database focused on the safety and efficacy of sunscreens on the U.S. market. The 2012 database of more than 1,800 sunscreens and SPF-rated moisturizers, lip balms and makeup products is scheduled to be released next week.
FDA announced the delay at the request of two trade groups—the Personal Care Products Council and the Consumer Healthcare Products Association—that said manufacturers needed more time to test products and revise their product labeling. The new implementation date is Dec. 17, 2012 for most companies; small companies get another year, the FDA announced Friday, May 11.
EWG estimates that 90 percent of beach and sport sunscreens on the market are already in compliance with the agency's low-bar regulations on efficacy and safety. The new rules mainly affect product labeling, banning such claims as "sweat-proof" and "waterproof." Additionally, products cannot claim to provide instant or all-day protection without submitting substantiating data and getting approval from FDA.
"Consumers continue to be confused by these overblown claims. They can't wait another season for these improvements to reach store shelves," added Lunder.
For more information, click here.
EcoWatch Daily Newsletter
Assorted plastic bottles. mali maeder / Pexels
People carry children on a flooded street in Almoradi, Spain on Sept. 13. JOSE JORDAN / AFP / Getty Images
Large food companies are following in the footsteps of fast-food restaurants such as Burger King and KFC by offering meat alternatives. Getty Images
By Elizabeth Pratt
Hormel, Kellogg's, and Kroger are among the large companies now planning to offer "fake meat" products at grocery stores.
Experts say the trend toward plant-based meats coincides with consumers' desires to eat less meat.
However, experts urge consumers to closely check package labels as a product isn't necessarily healthy just because it's described as plant-based.
In grocery stores and fast-food outlets around the U.S., a revolution is taking place.
Colombia rainforest. Marcel Oosterwijk / CC BY-SA 2.0
Many of us think of the Amazon as an untouched wilderness, but people have been thriving in these diverse environments for millennia. Due to this long history, the knowledge that Indigenous and forest communities pass between generations about plants, animals and forest ecology is incredibly rich and detailed and easily dwarfs that of any expert.
picture-alliance / Newscom / R. Ben Ari
By Wesley Rahn
Plastic byproducts were found in 97 percent of blood and urine samples from 2,500 children tested between 2014 and 2017, according to a study by the German Environment Ministry and the Robert Koch Institute.

Pexels
Medically reviewed by Daniel Bubnis, MS, NASM-CPT, NASE Level II-CSS
Hot yoga has become a popular exercise in recent years. It offers many of the same benefits as traditional yoga, such as stress reduction, improved strength, and flexibility.
Lara Hata / iStock / Getty Images
By SaVanna Shoemaker, MS, RDN, LD
Rice is a staple in many people's diets. It's filling, inexpensive, and a great mild-tasting addition to flavorful dishes.