Father-Daughter Team Develops Kitchen Composter to Reduce Food Waste
Oct. 14, 2013 03:45AM EST
Business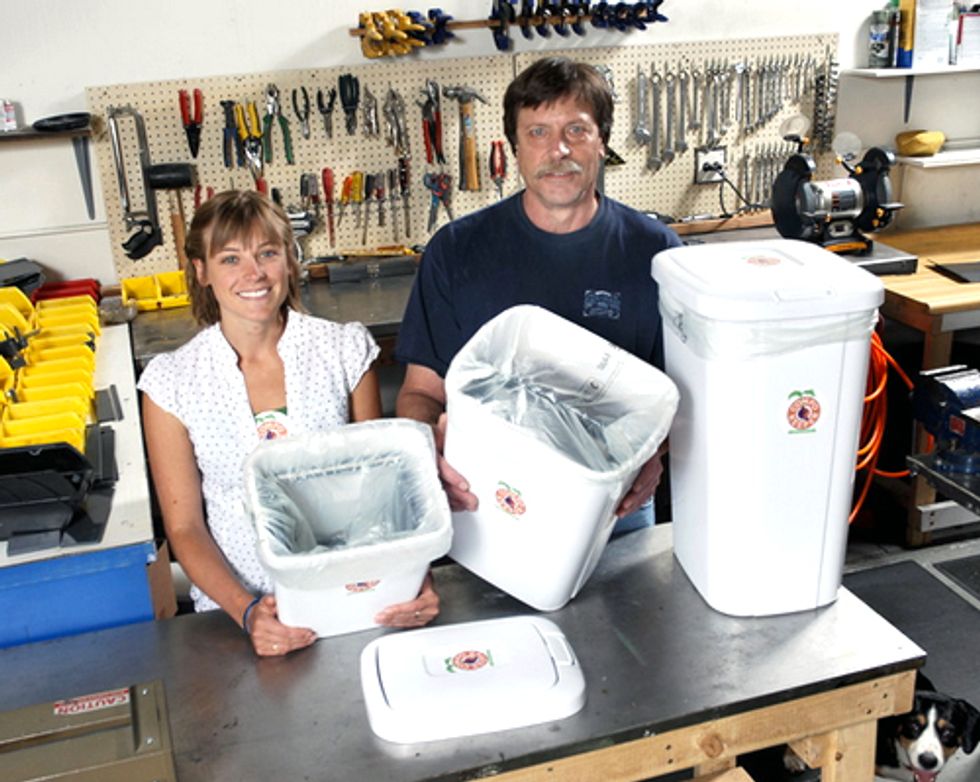 Cities like New York and Austin, Texas aren't challenging residents to compost simply because the practice provides rich soil.
U.S. food waste per capita has grown by 50 percent in less than four decades, according to a 2009 Public Library of Science (PLOS) study. A United Nations Food and Agriculture Organization report estimates that about one-third of all food globally—1.3 billion tons—is wasted every year.
With figures like that, it's no wonder Van and Kristen Hess of Boulder, Co. felt compelled to create CompoKeeper, a disposal bin for small-scale, indoor compost collection. The father-daughter team are selling and marketing the product, but are trying to come up with $100,000 through a Kickstarter fund to manufacture more units. With two weeks to go, the product has received nearly $33,000 in pledges from more than 200 people.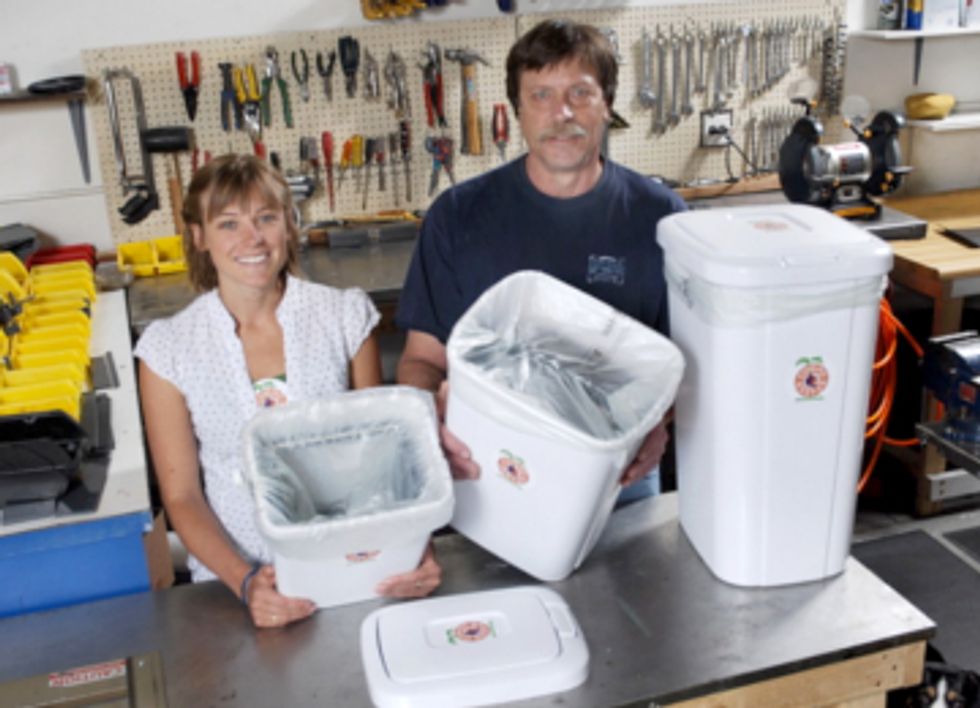 The product arrives in an era when some of the nation's bigger cities are embracing or enforcing composting. San Francisco mandated the separation of compost, trash and recyclables about four years ago in pursuance of a zero-waste-by-2020 goal. Seattle approved a composting ordinance the following year. Outgoing New York Mayor Michael Bloomberg hopes 30 percent of the city's trash would be diverted from landfills by 2017, The Wall Street Journal reported.
In Austin, residents receive a $75 rebate if they downsize their their trash bin, take a composting course and buy a compost system. These efforts are aimed at keeping rotting food waste out of landfills, where it eventually produces methane, a gas with 25 times the global warming potential than carbon dioxide, according to the PLOS study.
Van Hess invented his product after his community initiated a curbside composting program in 2008. The six-gallon CompoKeeper comes with a carbon filter that absorbs the odors you would normally smell from your trash can. It also features a patented foot pedal that seals a compostable bag inside of the bin, designed to lock the smells within.
"Van loves to cook but didn't love the idea of odors and fruit files swarming around the kitchen," Kristen wrote on Kickstarter. "So, he went into the garage to tinker and emerged a few weeks later with a better way to get food scraps from the cutting board to the curbside bin."

EcoWatch Daily Newsletter