This website uses cookies to ensure you get the best experience while browsing it. By clicking 'Got It' you're accepting these terms.
Fat Is Not the Enemy
Feb. 18, 2016 12:26PM EST

There are so many myths about fat floating around. I'm sure you've heard all of them: Fat makes us fat, contributes to heart disease, leads to diabesity; saturated fat is bad; vegetable oils are good … I could go on, but I think you know what I'm talking about.
None of these beliefs about fat are true. In my latest book, Eat Fat, Get Thin, I combined the latest research with my several decades of empirical evidence working with patients to prove what I've long discovered: The right fats can help you become lean, healthy and vibrant.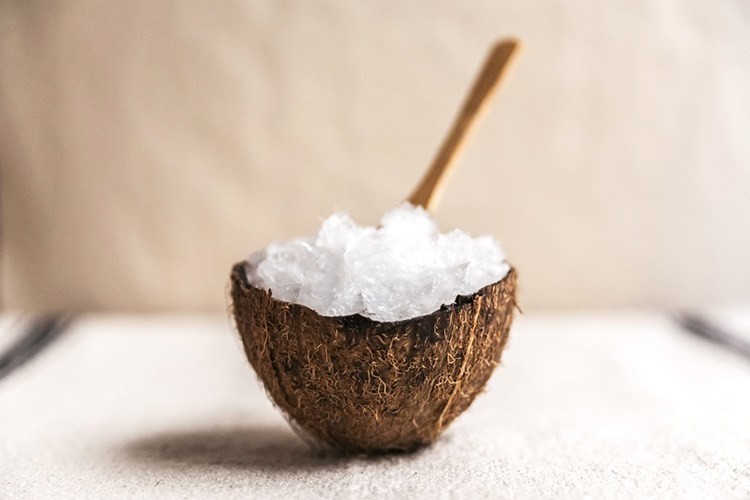 There's a lot to say about fat, but for now, let's look at these eight take-home fat facts.
1. Sugar, not fat, makes you fat. Consuming a lot of sugar means your cells become numb to insulin's "call." Your body pumps out more and more insulin to pull your blood sugar levels back down. You can't burn all the sugar you eat. Inevitably, your body stores it as fat, creating insulin resistance and overall metabolic havoc among other mayhem.
2. Dietary fat is more complex than sugar. There are some 257 names for sugar, but despite very minor variations, they all create the same damage. Fat is more complex. We have saturated, monounsaturated, polyunsaturated and even trans fats, not to mention subcategories within each group. Some fats are good; others neutral; and yes, a few are bad.
3. Low-fat diets tend to be heart-unhealthy, high-sugar diets. When people eat less fat, they tend to eat more starch or sugar instead and this actually increases their levels of the small, dense cholesterol that causes heart attacks.
4. Saturated fat is not your enemy. A review of all the research on saturated fat published in the American Journal of Clinical Nutrition found no correlation between saturated fat and heart disease. As with all fats, quality becomes key here. The fats in a fast-food bacon feedlot cheeseburger will have an entirely different effect than saturated fat in coconut oil. Let's stop classifying it all as the same.
5. Some fats are unhealthy. They include trans fat and inflammatory vegetable oils.
6. Everyone benefits from more omega 3s. About 99 percent of Americans are deficient in these critical fats. Ideal ways to get them include eating wild or sustainably raised cold-water fish, omega-3 rich eggs and taking an omega-3 supplement. 
7. Eating fat can make you lean. Healthy cell walls made from high-quality fats are better able to metabolize insulin, which keeps blood sugar better regulated. Without proper blood sugar control, the body socks away fat for a rainy day. The right fats also increase fat burning, cut your hunger and reduce fat storage.
8. Your brain is about 60 percent fat. Of that percentage, the biggest portion comes from the omega-3 fat called docosahexaenoic acid (DHA). Your brain needs DHA to spark communication between cells. Easy access to high-quality fat boosts cognition, happiness, learning and memory. In contrast, studies link a deficiency of omega-3 fatty acids to depression, anxiety, bipolar disorder and schizophrenia.
I eat fat with every meal and I've never felt better. The right fats can improve your mood, skin, hair and nails, while protecting you against Type 2 diabetes, dementia, cancer and much more.
Among my favorite sources of fat include: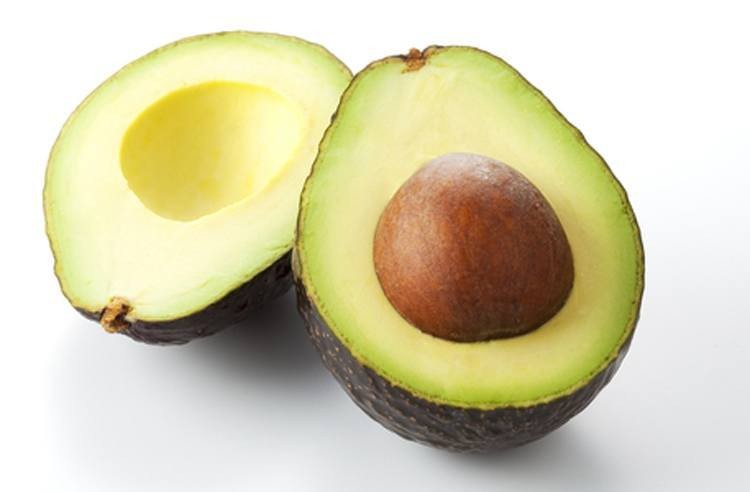 Nuts—walnuts, almonds, pecans, macadamia nuts, but not peanuts (one study showed a handful of nuts a day reduced death from all causes by 20 percent)
Fatty fish, including sardines, mackerel, herring and wild salmon that are rich in omega-3 fats
Grass-fed or sustainably raised animal products (I recommend the Environmental Working Group's 

Meat Eater

'

s Guide

to eating good quality animal products that are good for you and good for the planet).
Extra virgin coconut butter, which is a great plant-based source of saturated fat that has many benefits.

 

It fuels your mitochondria, is anti-inflammatory and

 

doesn't cause problems with your cholesterol.

 

In fact, it may help resolve them. 
The take-home here is that most of your fat-cell biology becomes controlled by the quality and type of the food you eat. That explains why we should eat a quality fat, whole-food diet that's lower in refined carbohydrates, low-glycemic and high in fiber.
Want to learn more? Watch my Q&A video on fat. Here are just some of the questions I answer in this video:
If it

'

s not fat, what is the true cause of heart disease, diabetes and disease?
How can we differentiate between good and bad fats?
Is butter really good for you?
And how did we get into this big, fat mess?
YOU MIGHT ALSO LIKE
What's the Difference Between Probiotics and Prebiotics?
What Is Nutrient Timing and Why Does It Matter?
Dr. Mark Hyman: Why Scientists Now Call Alzheimer's 'Type 3 Diabetes'
Prince William and British naturalist David Attenborough attend converse during the World Economic Forum annual meeting, on January 22 in Davos, Switzerland. Fabrice Cofferini /AFP / Getty Images
Britain's Prince William interviewed famed broadcaster David Attenborough on Tuesday at the World Economic Forum's annual meeting in Switzerland.
During the sit-down, the 92-year-old naturalist advised the world leaders and business elite gathered in Davos this week that we must respect and protect the natural world, adding that the future of its survival—as well as humanity's survival—is in our hands.
Electric vehicle sales took off in 2018, with a record two million units sold around the world, according to a new Deloitte analysis.
What's more, the accounting firm predicts that another 21 million electric cars will be on the road globally over the next decade due to growing market demand for clean transportation, government subsidies, as well as bans on fossil fuel cars.
Teenager Alex Weber and friends collected nearly 40,000 golf balls hit into the ocean from a handful of California golf courses.
Alex Weber /
CC BY-ND
Southwest Greenland had the most consistent ice loss from 2003 to 2012. Eqalugaarsuit, Ostgronland, Greenland on Aug. 1, 2018.
Rob Oo / CC BY 2.0
Greenland is melting about four times faster than it was in 2003, a new study published Monday in the Proceedings of the National Academy of Sciences found, a discovery with frightening implications for the pace and extent of future sea level rise.
"We're going to see faster and faster sea level rise for the foreseeable future," study lead author and Ohio State University geodynamics professor Dr. Michael Bevis said in a press release. "Once you hit that tipping point, the only question is: How severe does it get?"
Finally, some good news about the otherwise terrible partial government shutdown. A federal judge ruled that the Trump administration cannot issue permits to conduct seismic testing during the government impasse.
The Justice Department sought to delay—or stay—a motion filed by a range of coastal cities, businesses and conservation organizations that are suing the Trump administration over offshore oil drilling, Reuters reported. The department argued that it did not have the resources it needed to work on the case due to the shutdown.
Most people have heard of the Amazon, South America's famed rainforest and hub of biological diversity. Less well known, though no less critical, is the Pantanal, the world's largest tropical wetland.
Like the Amazon, the Pantanal is ecologically important and imperiled. Located primarily in Brazil, it also stretches into neighboring Bolivia and Paraguay. Covering an area larger than England at more than 70,000 square miles, the massive wetland provides irreplaceable ecosystem services that include the regulation of floodwaters, nutrient renewal, river flow for navigability, groundwater recharge and carbon sequestration. The wetland also supports the economies of the four South American states it covers.
Demonstrators participate in a protest march over agricultural policy on Jan. 19 in Berlin, Germany. Carsten Koall / Getty Images Europe
By Andrea Germanos
Organizers said 35,000 people marched through the streets of the German capital on Saturday to say they're "fed up" with industrial agriculture and call for a transformation to a system that instead supports the welfare of the environment, animals and rural farmers.

The fire that erupted after a pipeline explosion in Mexico Friday. FRANCISCO VILLEDA / AFP / Getty Images
By Patrick Rogers
If you have ever considered making the switch to an environmentally friendly electric vehicle, don't drag your feet. Though EV prices are falling, and states are unveiling more and more public charging stations and plug-in-ready parking spots, the federal government is doing everything it can to slam the brakes on our progress away from gas-burning internal combustion engines. President Trump, likely pressured by his allies in the fossil fuel industry, has threatened to end the federal tax credits that have already helped put hundreds of thousands of EVs on the road—a move bound to harm not only our environment but our economy, too. After all, the manufacturing and sale of EVs, hybrids, and plug-in hybrids supported 197,000 jobs in 2017, according to the most recent U.S. Energy and Employment Report.