This website uses cookies to ensure you get the best experience while browsing it. By clicking 'Got It' you're accepting these terms.
Farmers Continue to Fight Monsanto's 'Seed Police'
Jul. 06, 2012 09:49AM EST
GMO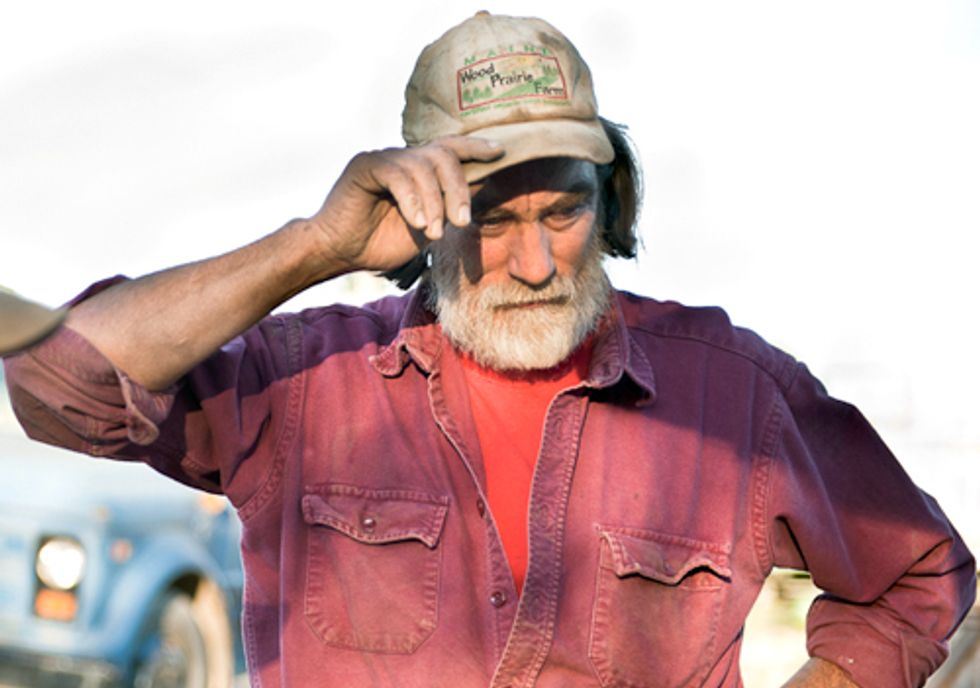 Seventy-five family farmers, seed businesses and agricultural organizations representing more than 300,000 individuals and 4,500 farms filed a brief on July 5 with the U.S. Court of Appeals for the Federal Circuit in Washington, D.C. asking the appellate court to reverse a lower court's decision from February dismissing their protective legal action against agricultural giant Monsanto's patents on genetically engineered seed.
The plaintiffs brought the preemptive case against Monsanto in March 2011 in the Southern District of New York and specifically seek to defend themselves from nearly two dozen of Monsanto's most aggressively asserted patents on genetically modified organism (GMO) seed. They were forced to act preemptively to protect themselves from Monsanto's abusive lawsuits, fearing that if GMO seed contaminated their property despite their efforts to prevent such contamination, Monsanto would sue them for patent infringement.
"It's time to end Monsanto's scorched earth legal campaign of threats and intimidation against America's farmers. Family farmers should be protected by the courts against the unwanted genetic contamination of their crops," said Dave Murphy, founder and executive director of Food Democracy Now!, a grassroots community of more than 300,000 farmers and citizens dedicated to reforming food and agriculture, that is co-plaintiff in the suit.
In an attempt to sidestep the challenge, Monsanto moved to have the case dismissed, saying that the plaintiffs' concerns were unrealistic. In February 2012, the district court took Monsanto's side and dismissed the case, ridiculing the farmers in the process. Despite the fact that the plaintiffs are at risk for being contaminated by genetically modified seed and then sued for patent infringement by Monsanto, Judge Naomi Buchwald of the Southern District of New York dismissed the case because she didn't find a case worthy of adjudication, saying "it is clear that these circumstances do not amount to a substantial controversy and that there has been no injury traceable to defendants."
Every year Monsanto investigates more than 500 farmers for patent infringement with their now notorious "seed police." To date, 144 farmers have had lawsuits brought against them by Monsanto without a binding contract with the multinational corporation, while another 700 farmers have been forced to settle out of court for undisclosed sums.
"Monsanto is known for bullying farmers by making baseless accusations of patent infringement," said attorney Dan Ravicher of the not-for-profit legal services organization Public Patent Foundation (PUBPAT), which represents the plaintiffs in the suit against Monsanto known as Organic Seed Growers and Trade Association et al. v Monsanto.  "They've sued and harassed many other farmers who wanted nothing to do with their genetically modified seed and now that organic and conventional farmers are fighting back, they claim they would never do such a thing without backing up their words with an enforceable promise."
Nature has determined that seed and pollen can drift great distances, in some cases as far as 10-15 miles, increasing the likelihood of contamination of organic crops with genetics from Monsanto's laboratories. These seeds and crops are referred to as "transgenic" seed that has had DNA of foreign organisms inserted into its DNA through human engineered processes. Plaintiffs use and sell non­transgenic seed, more commonly referred to as heirloom, organic or conventional seed.
"We have a right to farm the way we choose," said Maine organic seed farmer Jim Gerritsen, president of lead plaintiff Organic Seed Growers and Trade Association (OSGATA). "Yet Monsanto is unwilling to control their GMO pollution and they refuse to sign a binding covenant not-to-sue our family farmers for patent infringement should their seed contaminate our crops. Monsanto's publicized 'Commitment' promising that they would not sue farmers was described by Monsanto's own lawyers as being 'vague.' The law says we deserve protection under the Declaratory Judgment Act. We will continue to pursue our right to farm, and the right of our customers to have access to good clean food and seed."
Some plaintiffs have simply stopped growing certain types of crops due to the threat of contamination. Bryce Stephens, a certified organic farmer from northwest Kansas, had to give up on trying to grow organic corn and soy once his neighbors started using Monsanto's genetically modified seed because it could easily spread onto his property and contaminate his organic crops, which would put him at risk of being sued for patent infringement by Monsanto.
In the brief filed on July 5, the plaintiffs point out numerous errors in the district court decision that warrant reversal.
Murphy went on to state, "No company should be allowed to violate the property rights of America's farmers or threaten their livelihoods through the use of frivolous patent infringement lawsuits designed to control farmers and the food supply, while protecting Monsanto's flawed seed technology and corporate profits."
The brief filed by the plaintiffs with the Court of Appeals is available by clicking here.
Visit EcoWatch's GENETICALLY MODIFIED ORGANISM page for more related news on this topic.
EcoWatch Daily Newsletter
Bill Bader, owner of Bader Farms, and his wife Denise pose in front of the Rush Hudson Limbaugh Sr. United States Courthouse in Cape Girardeau, Missouri on Jan. 27, 2020.
Johnathan Hettinger /
Midwest Center for Investigative Reporting
A jury in Missouri awarded a farmer $265 million in a lawsuit that claimed Bayer and BASF's weedkiller destroyed his peach orchard, as Reuters reported.
Earthjustice says Louisiana has violated the Clean Water Act and given Formosa Plastics Group the "greenlight to double toxic air pollution in St. James" (seen above).
Louisiana Bucket Brigade
A coalition of local and national groups on Friday launched a legal challenge to a Louisiana state agency's decision to approve air permits for a $9.4 billion petrochemical complex that Taiwan-based Formosa Plastics Group plans to build in the region nationally known as "Cancer Alley."
Bears Ears National Monument in Utah. Bob Wick / BLM / onEarth
Well, he told us he would do it. And now he's actually doing it — or at least trying to. Late last week, President Trump, via the U.S. Department of the Interior's Bureau of Land Management, announced that he was formalizing his plan to develop lands that once belonged within the Bears Ears and Grand Staircase-Escalante National Monuments in southern Utah. The former is a stunningly beautiful, ecologically fragile landscape that has played a crucial role in Native American culture in the Southwest for thousands of years; the latter, just as beautiful, is one of the richest and most important paleontological sites in North America.
Smoke pours from the exhaust pipes on a truck on Nov. 5, 2019 in Miami, Florida. According to a 2017 EPA study the largest source of greenhouse gas emissions in the U.S. is from the transportation sector. Joe Raedle / Getty Images
Hundreds of thousands of green-lipped mussels (like those pictured) were found dead on a New Zealand beach.
DianesPhotographicDesigns
/ iStock / Getty Images
Hundreds of thousands of mussels that cooked to death off the New Zealand coast are likely casualties of the climate crisis.