This website uses cookies to ensure you get the best experience while browsing it. By clicking 'Got It' you're accepting these terms.


The best of EcoWatch, right in your inbox. Sign up for our email newsletter!
Farmed Salmon Rejected Over Huge Spike in Antibiotic Use Due to Bacterial Outbreak
Jul. 24, 2015 02:16PM EST
Food
Costco is in the news again for its food purchases. Last month, 300,000 people demanded that Costco commit to not selling GMO salmon and in the last few weeks Ryan Gosling, Brad Pitt and Bill Maher have all called out the retail giant for selling eggs from caged hens. But when it comes to Chilean salmon pumped up on antibiotics, Costco is saying enough is enough.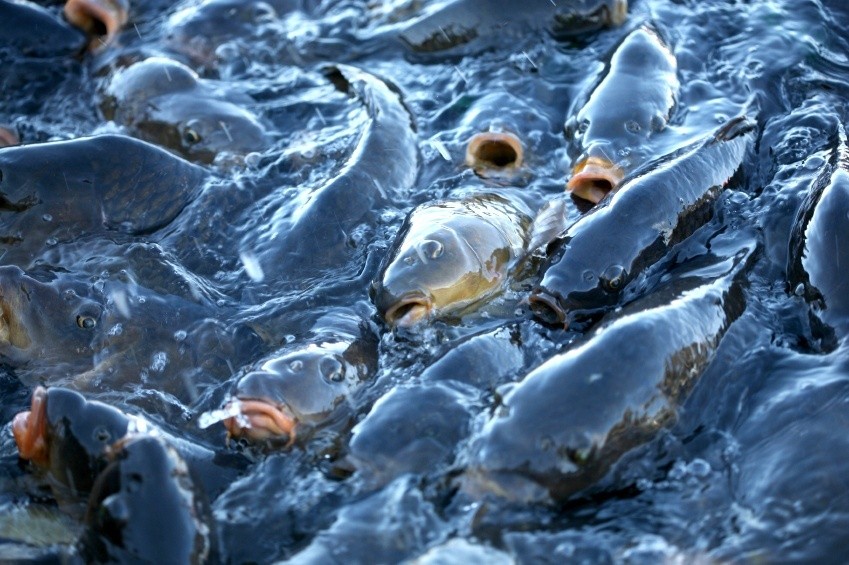 The recent spike in antibiotic use in Chilean farmed salmon has caused Costco to decrease its reliance on the South American country's farmed salmon, opting instead for farmed salmon from Norway, whose farmers use far fewer antibiotics. In fact, Norway's use of antibiotics in aquaculture is at the lowest level since the late 1970s, according to a recent report from the Norwegian Veterinary Institute.
Up until a few months ago, Costco was sourcing 90 percent of the 600,000 pounds of salmon it purchases every week from Chilean salmon farms, reports Reuters. But antibiotic use among Chilean farmers has increased 25 percent from 2013, due in large measure to a bacterial outbreak in Chile's coastal waters. In response, Costco has begun to source 60 percent of its salmon from Norway and drop down to only 40 percent from Chile.
To battle Piscirickettsiosis (or SRS) bacteria, which causes lesions, hemorrhaging and swollen kidneys and spleens, and ultimately death in infected fish, Chilean farmers are using ever increasing amount of antibiotics to try and keep their fish stock healthy. But concerns about drug-resistant superbugs have led many American consumers to seek out antibiotic-free products.
A former executive at a Chilean salmon producer worries that the move "could hurt the local industry's reputation and spur other retailers to follow suit," says Reuters. But Costco is not the first to make such a switch. Retailers such as Whole Foods and Trader Joe's have gradually phased out Chilean farmed salmon in favor of wild-caught, antibiotic-free fish. Even Target has eliminated farmed salmon from its shelves.
"The whole industry is starting to shift," Costco told Reuters. "If I was to ask you your biggest concern on produce, you might say pesticides. When we ask people in protein, generally it's going to be hormones or antibiotics."
Chile, the second largest producer of salmon in the world, produced close to 1 million tons of fish last year and used about 1.2 million pounds of antibiotics to raise those fish, according to Reuters. In comparison, Norway, the world's number one producer of salmon, produces more salmon (around 1.4 million tons) and uses far fewer antibiotics (2,142 pounds of antibiotics in 2013, the latest year for data). And The Seattle Times reports that "Costco was able to nudge Norwegian salmon farmers toward offering salmon raised without antibiotics."
Industry executives insist that the fish treated with antibiotics are safe for consumption. "The final product consumers eat has no antibiotics," Ricardo Garcia, chief executive of salmon producer Camanchaca, told Reuters. "The Chilean salmon go through a detox period before being harvested" and the U.S. Food and Drug Administration "says its inspections since October 2014 of these fish have not turned up any unapproved drug residues," reports Consumerist.
Still, many worry about the larger issue of developing drug-resistant pathogens. "In 2014, a Chilean government report noted antibiotic-resistant strains of SRS turning up in the country's salmon farms. And they will likely continue to pop up so long as farmers keep using the same antibiotics," says Consumerist.
"The bacteria will respond for a few years to the antibiotics treatment but afterward will become stronger and resistant," Alex Munoz, vice president for South America at Oceana in Chile, told Reuters.
There's also the issue that Chile uses a family of antibiotics in its salmon called quinolones, which "are not approved for use in aquaculture in the U.S. or other countries due their negative effect on the human immune system," according to Oceana, who is working to persuade the Chilean government to ban the antibiotics.
YOU MIGHT ALSO LIKE
$40 Million More Reasons to Love Leonardo DiCaprio
Epic Video Narrated by Neil deGrasse Tyson Explains the Universe in 8 Minutes
Massive Pod of Pilot Whales Slaughtered in the Faroe Islands
EcoWatch Daily Newsletter
PhotoAlto / Laurence Mouton / Getty Images
By Ana Reisdorf, MS, RD
You've probably heard the buzz around collagen supplements and your skin by now. But is the hype really that promising? After all, research has pointed to both the benefits and downsides of collagen supplements — and for many beauty-conscious folk, collagen isn't vegan.
Pixabay
By Marlene Cimons
Neil Pederson's introduction to tree rings came from a "sweet and kindly" college instructor, who nevertheless was "one of the most boring professors I'd ever experienced," Pederson said. "I swore tree rings off then and there." But they kept coming back to haunt him.
Aerial view of the explosion site of a chemical factory on March 22 in Yancheng, Jiangsu Province of China. Caixin Media / VCG / Getty Images)
At least 47 people have died in an explosion at a plant in Yancheng, China Thursday run by a chemical company with a history of environmental violations, Sky News reported.
A fishmonger in Elmina, a fishing port in the Central Region of Ghana. Environmental Justice Foundation
By Daisy Brickhill
Each morning, men living in fishing communities along Ghana's coastline push off in search of the day's catch. But when the boats come back to shore, it's the women who take over.
Pexels
By Sam Nickerson
Links between excess sugar in your diet and disease have been well-documented, but new research by Harvard's School of Public Health might make you even more wary of that next soda: it could increase your risk of an early death.
The study, published this week in the American Heart Association's journal Circulation, found that drinking one or two sugar-sweetened beverages (SSBs) each day — like sodas or sports drinks — increases risk of an early death by 14 percent.
Tyson Foods is recalling approximately 69,093 pounds of frozen chicken strips because they may have been contaminated with pieces of metal, the U.S. Department of Agriculture (USDA) Food Safety and Inspection Service (FSIS) announced Thursday.
The affected products were fully-cooked "Buffalo Style" and "Crispy" chicken strips with a "use by" date of Nov. 30, 2019 and an establishment number of "P-7221" on the back of the package.
"FSIS is concerned that some product may be in consumers' freezers," the recall notice said. "Consumers who have purchased these products are urged not to consume them. These products should be thrown away or returned to the place of purchase."
Environmental exposure to pesticides, both before birth and during the first year of life, has been linked to an increased risk of developing autism spectrum disorder, according to the largest epidemiological study to date on the connection.
The study, published Wednesday in BMJ, found that pregnant women who lived within 2,000 meters (approximately 1.2 miles) of a highly-sprayed agricultural area in California had children who were 10 to 16 percent more likely to develop autism and 30 percent more likely to develop severe autism that impacted their intellectual ability. If the children were exposed to pesticides during their first year of life, the risk they would develop autism went up to 50 percent.