Farm Bill Extension in Fiscal Cliff Deal a Disgrace
Jan. 03, 2013 01:08PM EST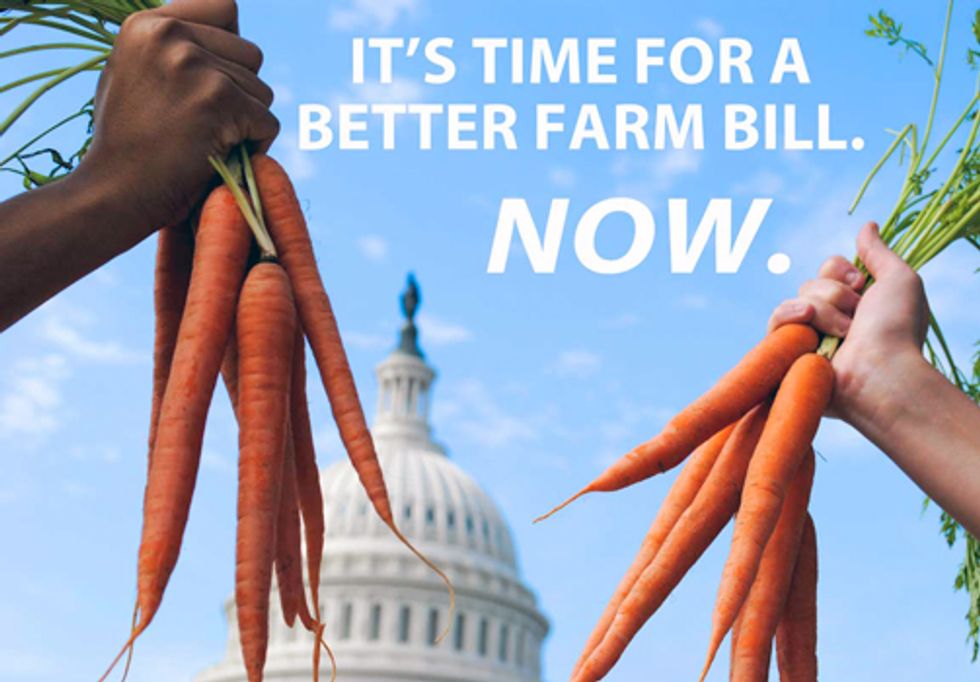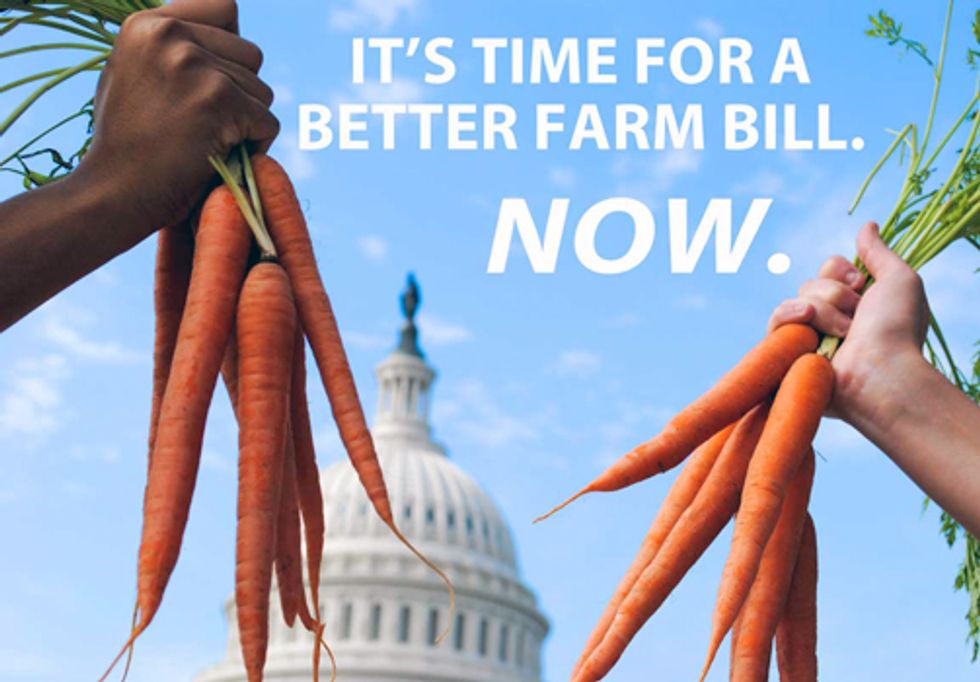 Buried in the 150-page "fiscal cliff" tax bill passed New Year's Day is a last-minute farm bill extension that buys time for Congress to craft and debate food and farm policy for the long haul since they failed to complete a much-needed overhaul of the federal farm programs in 2012.
Instead of eliminating the wasteful direct payments program, the bill passed by Congress cuts funding for organic agriculture, clean water and beginning farmer initiatives. The extension perpetuates the widely discredited direct payment farm subsidies that will send $5 billion this year alone to large farming operations that already reap record profits.
This move short-changed American farmers and consumers, according to Justin Tatham, senior Washington representative for the Union of Concerned Scientists Food and Environment Program.
"The Farm Bill extension included in the fiscal cliff package is a disgrace. For half a year, the Senate and House debated versions of a new Farm Bill that would have made some progress toward eliminating subsidies for Big Ag and shifting incentives to healthy food and smart, sustainable farming practices. But Republican leadership copped out at the last second. Support for healthy farms became agricultural runoff, while massive commodity subsidies remain in place," said Tatham.
"Incentives for fruit and vegetable production and much-needed programs that protect our air, water and soil will now lose funding. The Farm Bill extension is a blow to farmers who want to grow healthy foods and the consumers who want to buy them," continued Tatham.
According to Craig Cox, senior vice president for agriculture and natural resources at the Environmental Working Group, "This extension reflects the skewed priorities that continue to produce a totally unbalanced farm and food policy. Soil erosion, land conversion and water pollution from farm chemicals are enormous challenges. Yet this extension will hobble a major conservation program, while channeling billions in cash payments to already highly profitable farm businesses. It makes little sense to cut support for organics—the fastest growing sector of the agriculture economy—and to curtail a long list of other initiatives designed to increase access to healthy food and create new economic opportunities for family farms."
"This latest deal underscores for the good food movement why organizations like Food Policy Action are so important to the task of expanding federal government support for innovative food and agriculture policies," Cox said. "Without significant pressure on Congress and the White House, we can be sure that efforts to improve access to healthy food and reduce dangerous chemicals in the environment will fail."
Visit EcoWatch's FOOD and FARM BILL pages for more related news on this topic.
EcoWatch Daily Newsletter