This website uses cookies to ensure you get the best experience while browsing it. By clicking 'Got It' you're accepting these terms.
Farm Bill a Mixed Bag of Disappointments and Hopes
Dec. 02, 2011 09:34AM EST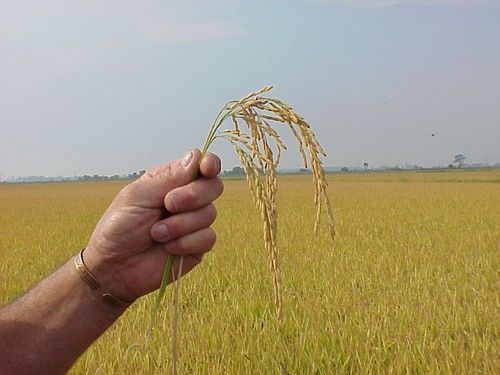 By Margaret Reeves
With last month's death of the congressional Super Committee, so too died the 2011 Food and Farm Bill proposal that was folded into those fast-track talks. So what happens next?
A mixed bag of disappointments and glimmers of hope, the 2011 proposal now enters into the more normal process of policy development. Because of the tireless efforts of National Sustainable Agriculture Coalition members and many organizations around the country, this starting point for the 2012-13 Food and Farm Bill does contain some elements of our priorities—namely, support for conservation, local food, beginning farmers and organics.
2012 Funding Cuts Already Decided
It's basically a good thing that on Nov. 18 Congress agreed on agricultural funding (appropriations) ahead of and separate from the big omnibus funding bill that will consume most of legislators' time in December. But the spending bill includes some major disappointments.
Funds for 2012 include $19.8 billion in discretionary spending, which is $350 million less than last year and $2.5 billion below President Barack Obama's request. More than $927 million was cut from mandatory conservation, on top of the $500 million already cut in 2011.
Overall, conservation and renewable energy were the primary losers, while commodity, crop insurance, export subsidies and food stamps were left untouched.
Deep Cuts to Conservation Programs
One of our favorite programs, the Conservation Stewardship Program (CSP) was cut by $75.5 million, which will reduce by 30 percent the number of acres receiving support for innovative conservation practices. This is a tremendous loss.
CSP funds help farmers and ranchers manage, improve and increase conservation activities that result in environmental benefits on working land.
The scope and impact of the program has been tremendous. Last year, the U.S. Department of Agriculture committed more than $191 million a year (in five-year contracts) to enroll 12.75 million new acres in 9,630 contracts across 49 states. Resource conservation priorities include protection of soil, water, air and wildlife habitat, including Resource-Conserving Crop Rotations that build soil quality and reduce chemical use.
Other unfortunate conservation program cuts include:
20 percent cut to the Environmental Quality Incentives Program ($350 million)
32 percent cut to the Wetlands Reserve Program and 25 percent to the Grasslands Reserve Program ($200 million and $30 million, respectively)
25 percent cut from the Farm and Ranch Lands Protection Program and 41 percent from the Wildlife Habitat Incentives Program ($50 million and $35 million, respectively)
Another travesty buried in the funding bill was a decision on fair competition and contracts regarding livestock and poultry known as the Grain Inspection, Packers & Stockyards Administration rule, or GIPSA rule. Among other failings, the final funding bill puts the burden on farmers to prove injury from unfair competition by packers and processors, without clearly definining what this means.
Good examples of these unfair practices were eloquently described in the 2009 documentary feature film, Food Inc., and in a Civil Eats blog describing how just four companies control more than 80 percent of the U.S. meat market.
A Glimmer of Good News
In recent weeks we saw the introduction of three good bills, all intended for inclusion in the 2012 Food and Farm bill.
The Growing Opportunities for Agriculture and Responding to Markets (GO FARM) Act of 2011, introduced by Sens. Robert Casey (D-PA) and Tom Harkin (D-IA), would establish a revolving loan program to support local farms and market gardens, helping to create agricultural jobs by connecting small farms with local markets.
The Local Farms, Food and Jobs Act, introduced by Sen. Sherrod Brown (D-OH), would help farmers and ranchers engage in local and regional agriculture by addressing production, aggregation, processing, marketing and distribution needs. It would also assist consumers by improving access to healthy food.
The Beginning Farmer and Rancher Opportunity Act was introduced in the House by Representatives Tim Walz (D-MN) and Jeff Fortenberry (R-NE), and in the Senate by Sen. Harkin. This bill would support economic opportunities for young and beginning farmers and ranchers.
Looking Ahead
We still don't know whether this will end up being a 2012 or a 2013 Food and Farm bill. But we do know there will be further cuts proposed in subsequent appropriations bills, and that large-scale, well-coordinated, multi-sector public input will be vital in order to ensure that we get the most farmer-friendly and ecologically sane bill possible.
The National Sustainable Agriculture Coalition has developed a detailed analysis of the Super Committee kerfuffle and what lies ahead.
Here in California and across the country, Pesticide Action Network will remain engaged with partners and supporters to advocate for programs that promise to protect rural communities, family farmers and the health and well-being of those who work on farms and consume farm products.
For more information, click here.
EcoWatch Daily Newsletter
Tuna auctions are a tourist spectacle in Tokyo. Outside the city's most famous fish market, long queues of visitors hoping for a glimpse of the action begin to form at 5 a.m. The attraction is so popular that last October the Tsukiji fish market, in operation since 1935, moved out from the city center to the district of Toyosu to cope with the crowds.

gmnicholas / E+ / Getty Images
Kristan Porter grew up in a fishing family in the fishing community of Cutler, Maine, where he says all roads lead to one career path: fishing. (Porter's father was the family's lone exception. He suffered from terrible seasickness, and so became a carpenter.) The 49-year-old, who has been working on boats since he was a kid and fishing on his own since 1991, says that the recent warming of Maine's cool coastal waters has yielded unprecedented lobster landings.
Aerial view of lava flows from the eruption of volcano Kilauea on Hawaii, May 2018. Frizi / iStock / Getty Images
Hawaii's Kilauea volcano could be gearing up for an eruption after a pond of water was discovered inside its summit crater for the first time in recorded history, according to the AP.
The Eqip Sermia Glacier is seen behind a moraine left exposed by the glacier's retreat during unseasonably warm weather on Aug. 1 at Eqip Sermia, Greenland. Sean Gallup / Getty Images
hadynyah / E+ / Getty Images
By Johnny Wood
The Ganges is a lifeline for the people of India, spiritually and economically. On its journey from the Himalayas to the Bay of Bengal, it supports fishermen, farmers and an abundance of wildlife.
The river and its tributaries touch the lives of roughly 500 million people. But having flowed for millennia, today it is reaching its capacity for human and industrial waste, while simultaneously being drained for agriculture and municipal use.
Here are some of the challenges the river faces.
By Jake Johnson
As a growing number of states move to pass laws that would criminalize pipeline protests and hit demonstrators with years in prison, an audio recording obtained by The Intercept showed a representative of a powerful oil and gas lobbying group bragging about the industry's success in crafting anti-protest legislation behind closed doors.
Reposted with permission from our media associate Common Dreams.

DESIREE MARTIN / AFP / Getty Images
Wildfires raging on Gran Canaria, the second most populous of Spain's Canary Islands, have forced around 9,000 people to evacuate.