Family Farmers + You = A Well Nourished World
Mar. 01, 2014 12:07PM EST
Food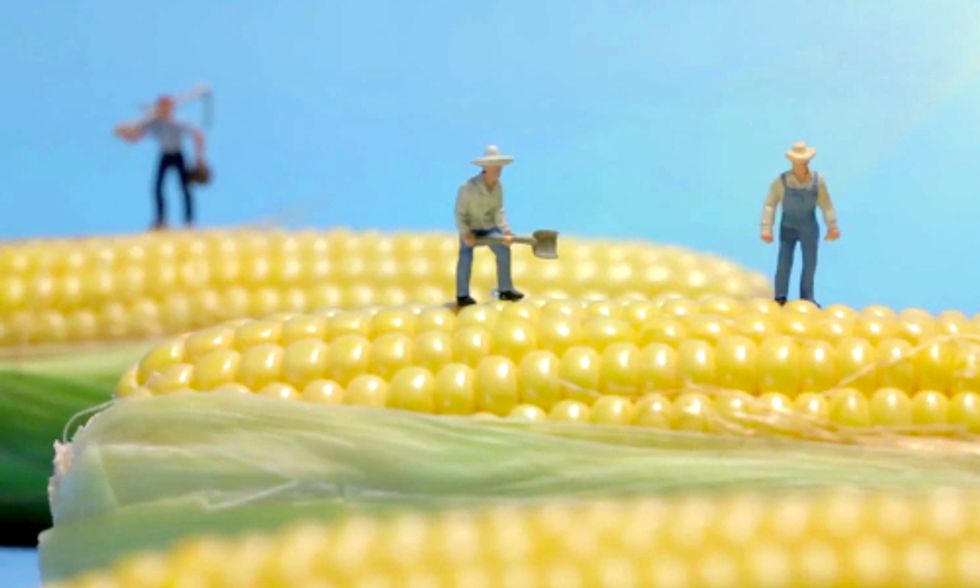 By producing 57 percent of the world's food, boosting local economies and empowering women, family farmers have emerged as the essential ingredient in alleviating global hunger.
Food Tank's new video, Family Farmers + You = A Well Nourished World, reveals that when farmers have the right tools, they possess virtually limitless potential to produce a range of foods.
The video calls out to eaters, business leaders, policy makers, funders and donors to ensure family farms receive more attention, research and investment.
The United Nations has designated 2014 as the International Year of Family Farming to apply focus on the important role family farmers play in feeding the planet.
These farmers—small and large—enhance biodiversity, protect natural resources and improve local economies, and this video highlights how they are utilizing innovative "agroecological" practices to increase yields, improve incomes and foster environmental sustainability.
What's Agroecology?
The application of ecology to the design and management of sustainable agroecosystems, according to Agroecology.
A whole-systems approach to agriculture and food systems development based on traditional knowledge, alternative agriculture and local food system experiences.
Linking ecology, culture, economics and society to sustain agricultural production, healthy environments, and viable food and farming communities.
Visit EcoWatch's FOOD and HEALTH pages for more related news on this topic.

EcoWatch Daily Newsletter
Related Articles from EcoWatch