This website uses cookies to ensure you get the best experience while browsing it. By clicking 'Got It' you're accepting these terms.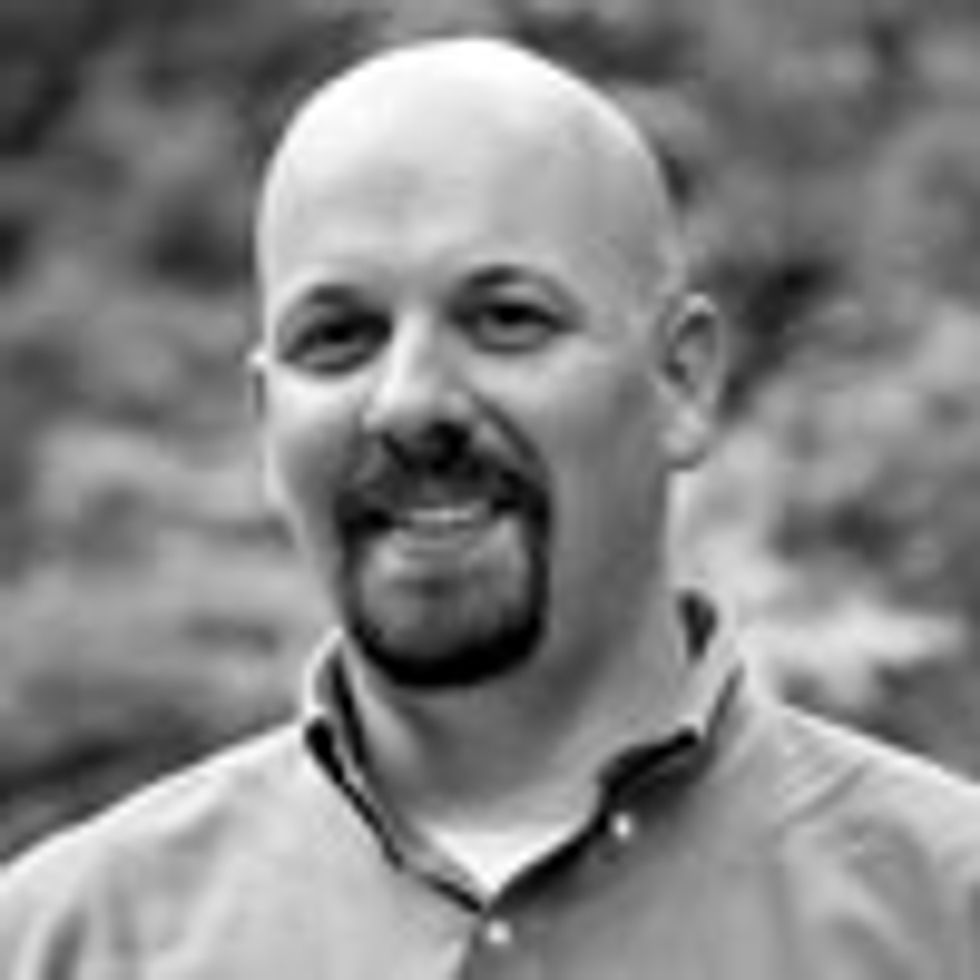 Today is a great day for the future of the IT sector.
Over the past few years, we've campaigned hard against Facebook to get them to commit to clean energy—specifically, we wanted them to change their siting policy—the decisions that they make about how to power their massive football-stadium-sized data centers.
When you go onto Facebook or Twitter or iTunes, your stuff—photos and music, status updates and party invitations—has to be stored somewhere. It's not something we all spend a lot of time thinking about, but that's how we use computers, and how we're going to use them in the future. It's called "the cloud." It's growing fast—right now if the cloud were a country, it would be the fifth largest country in the world in terms of global warming emissions.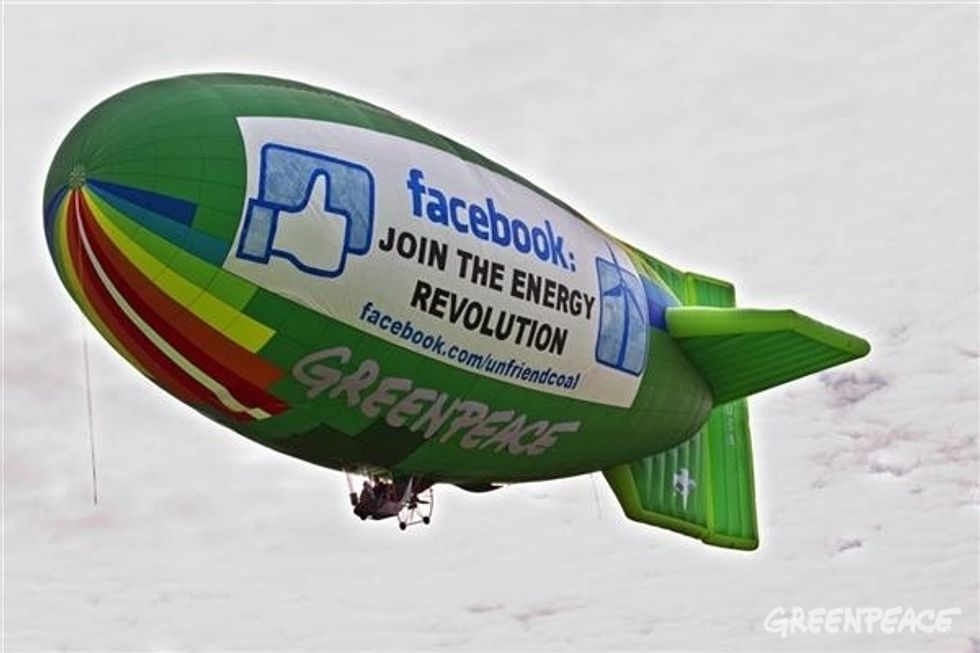 All that information is stored in massive data centers, which look like huge warehouses straight out of the Matrix. And more often than not, those data centers are powered by coal.
Like anyone else, I love Facebook. It's changed the way we can talk to our supporters on the web—I can log in and see how people are engaging with our campaigns, what excites them and what motivates them, and what changes they want to see in the world.
We've won historic victories by relying on the power of Facebook—victories against major brands that happened virtually overnight. On our Facebook campaign, we set the Guinness Record for number of Facebook comments on a page in 24 hours. When I, or any of our activists, use Facebook, we want to know that we're not contributing to the very problems that we're fighting.
What we're asking of corporations like Facebook is actually pretty incredible—we want them to be ambitious. We don't just want them to "do no evil," (as Google says)—we want them to do good. In fact, with the failure of the recent negotiations in Durban and America's inability to pass climate legislation, we're asking companies like Facebook to look far into the future, think about what's good for their business and what's good for the planet.
We're asking them to be champions, and they're stepping up and doing it.
Facebook has raised the bar for everyone, and we're now looking for companies like Apple, Twitter and Microsoft to make their next move. What's even more incredible is now that Facebook is demanding clean energy, utilities, like Duke Energy, are going to have to supply it.
This is the future of campaigning—big business isn't going anywhere, so we want them on our side. We think corporations can be the good guys, if people demand it. We've asked them to step up and they've done it.
Since the beginning of our seafood supermarket campaign, along with other organizations, we've gotten 15 major supermarket chains around the country to improve their sustainable seafood policies. Just this year we've gotten two of the largest toy companies, Hasbro and Mattel, to stop sourcing their paper from Asia Pulp and Paper, a major contributor to Indonesian deforestation. And just this week, GE and Ben & Jerry's were successful in pressuring the U.S. Environmental Protection Agency to make green refrigerants legal in the U.S., a step that will make a huge difference for the climate.
There's so much more to come in 2012—we're working to get the major tuna brands to use better fishing methods. We've got even more planned for the IT sector because we want to be able to use our gadgets, tweet and live our 21st century lives knowing that the cloud is cleaner.
And, as we say at Greenpeace all the time—no permanent allies, no permanent enemies. We're committed to standing up for the truth and pushing corporations to be their absolute best—not just dollar-driven profiteers, but true members of our global community. Sometimes that means flying an airship over their headquarters (yup, we did that with Facebook too!) and sometimes it means standing together to ask for better solutions. So here's to 21st century campaigning and unlikely allies. And thank you Facebook for helping us make history!
Read the agreement between Greenpeace and Facebook by clicking here.
EcoWatch Daily Newsletter
The CDC has emphasized that washing hands with soap and water is one of the most effective ways to prevent the spread of COVID-19. Guido Mieth / Moment / Getty Images
The Centers for Disease Control has emphasized that washing hands with soap and water is one of the most effective measures we can take in preventing the spread of COVID-19. However, millions of Americans in some of the most vulnerable communities face the prospect of having their water shut off during the lockdowns, according to The Guardian.
A California newt (Taricha torosa) from Napa County, California, USA. Connor Long /
CC BY-SA 3.0
Aerial photos of the Sierra Nevada — the long mountain range stretching down the spine of California — showed rust-colored swathes following the state's record-breaking five-year drought that ended in 2016. The 100 million dead trees were one of the most visible examples of the ecological toll the drought had wrought.
Now, a few years later, we're starting to learn about how smaller, less noticeable species were affected.
Disinfectants and cleaners claiming to sanitize against the novel coronavirus have started to flood the market.
Natthawat / Moment / Getty Images
Disinfectants and cleaners claiming to sanitize against the novel coronavirus have started to flood the market, raising concerns for the U.S. Environmental Protection Agency (EPA), which threatened legal recourse against retailers selling unregistered products, according to The New York Times.
A customer packs groceries in reusable bags at a NYC supermarket on March 1, 2020. Eduardo Munoz Alvarez/Getty Images
The global coronavirus pandemic has thrown our daily routine into disarray. Billions are housebound, social contact is off-limits and an invisible virus makes up look at the outside world with suspicion. No surprise, then, that sustainability and the climate movement aren't exactly a priority for many these days.
Ingredients are displayed for the Old School Pinto Beans from the Decolonize Your Diet cookbook by Luz Calvo and Catriona Rueda Esquibel. Melissa Renwick / Toronto Star via Getty Images
By Molly Matthews Multedo
Livestock farming contributes to global warming, so eating less meat can be better for the climate.