ExxonMobil Fined for Fracking Wastewater Spill into Pennsylvania River
Jul. 22, 2013 03:44PM EST
Energy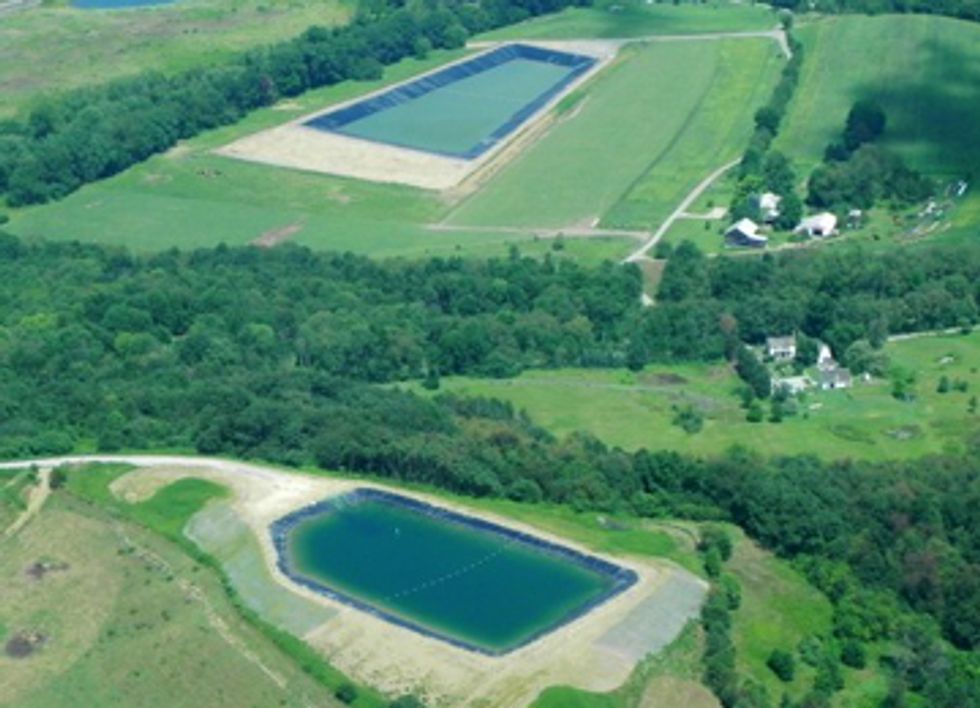 The Obama administration has fined an ExxonMobil subsidiary $100,000 and ordered the company to spend $20 million to improve its hydraulic fracturing wastewater management system in the wake of a 2010 leak that contaminated a tributary of the Susquehanna River.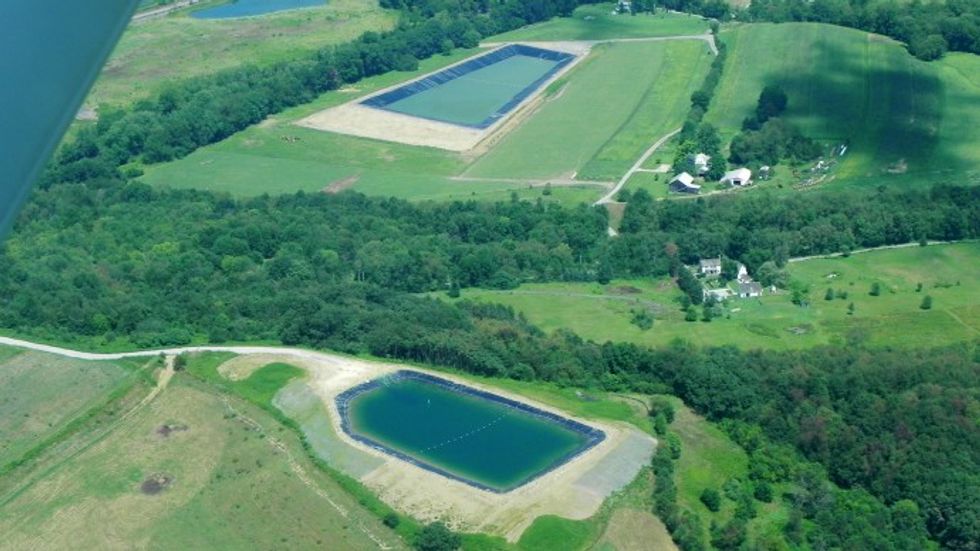 Marcellus Protest
via Flickr.
The U.S Justice Department and the U.S. Environmental Protection Agency (EPA) handed the fine down to XTO Energy, which Exxon bought out in 2010, based on an alleged violation of the federal Clean Water Act.
According to a statement released by the EPA last week, the fine given to XTO Energy wasn't so much a fine as it was an agreement, as the company accepted the $100,000 figure and complied with recommendations that it improve its wastewater facilities to prevent similar spills in the future.
"Today's settlement holds XTO accountable for a previous violation of the Clean Water Act and requires operational changes and improved management practices to help ensure the safe and responsible handling of wastewater produced during natural gas exploration and production activities," stated the EPA.
At issue is a spill in 2010 in Pennsylvania's Penn Township, where state inspectors came across a leak stemming from an open valve at an XTO frack water recycling plant. Inspectors noted that the open valve was connected to a series of tanks that held wastewater from fracking wells throughout the state.
When a well is fracked, a mixture of water, chemicals and silica sand is pumped deep into the Earth to break up rock formations where oil is hidden. When the oil is extracted, that combination of chemicals, silica sand and water is also extracted. After the oil is separated, oil companies are left with a mixture of silica-laced water that contains naturally radioactive organic materials not suitable for above-ground disposal.
That contaminated water that found its way into a Penn Township river. An EPA investigation conducted with the Pennsylvania Department of Environmental Protection discovered that the pollutants found in the tributary of the Susquehanna River basin—including chlorides, strontium and barium—were the same chemicals detected in the XTO Energy wastewater storage tanks.
Alan Jeffers, a spokesperson for XTO Energy, told Reuters the fine was fair and that the company was already working on improvements to its wastewater facility. He also indicated the company has determined there is "no lasting environmental impact."
XTO Energy operates throughout the country, including Texas, Utah, Colorado, New Mexico, North Dakota and Oklahoma.
While XTO Energy was singled out by the federal government for its 2010 spill, Pennsylvania residents are waiting for a crackdown on fracking spills throughout the state.
In May, a malfunction at a fracking well sent 9,000 gallons of fracking fluid onto nearby residents' land, including a farm site. It was the second spill in two months for Carrizo Oil and Gas. In March, a malfunction at another Pennsylvania fracking site spilled more than 227,000 gallons of fracking fluid, causing the evacuation of several homes. The EPA has not issued penalties against Carrizo for the spill.
In June, the Ohio Department of Natural Resources noted Harch Environmental Resources had been blatantly dumping fracking wastewater into a private pond. The company temporarily ceased operations and was ordered to clean up the contaminated pond.
Visit EcoWatch's FRACKING WASTEWATER page for more related news on this topic.
——–

EcoWatch Daily Newsletter