This website uses cookies to ensure you get the best experience while browsing it. By clicking 'Got It' you're accepting these terms.
Exxon Using Tobacco's Failed Free Speech Defense for Decades of Deception on Climate Change
Apr. 26, 2016 08:03AM EST
Climate
The past week has seen a barrage of opinion pieces carrying water for the fossil fuel industry, defending against the ongoing fraud investigations. The Washington Post had two pieces, Newsweek had one and the Financial Times had an editorial, in addition to op-eds in a couple of other conservative outlets. Of those six, half were penned by groups funded at least in part by fossil fuel companies.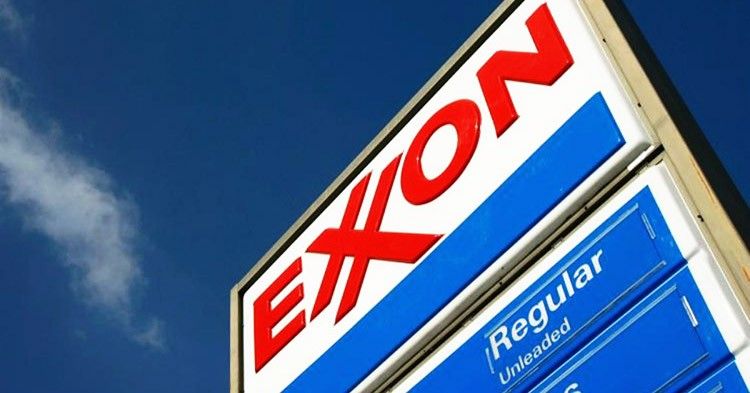 The arguments are all by and large the same, claiming that the investigations infringe on fossil fuels companies' right to free speech while steadfastly ignoring the fact that ExxonMobil funded climate denial to protect their business model. Only the Financial Times editorial actually acknowledges the "misleading claims from fossil fuel interests and their allies" but concludes that it is "because the stakes [of the debate] are so high that all arguments must be heard." While that sounds fair at first Glantz, it quickly sounds silly when applied to a recent example: the tobacco industry's denial of the fact that its carcinogenic product is addictive.
All but one of the pieces similarly ignored the tobacco industry precedent and the only person who mentioned it was one of the few voices not plugged into the professional denial apparatus.
As for the pros, Newsweek ran a blog post from the Hoover Institution, which rambled on about climate science that's supposedly still uncertain, lamenting that fair debate is impossible if one side can bring the other to court. Not mentioned is how a fair debate can be possible if one side launches multi-million dollar PR campaigns to mislead the public about the science.
Heritage's Hans von Spakovsky's piece in the Washington Times misses the tobacco precedent, but went all the way back to the Spanish Inquisition for his First Amendment fear mongering. George Will used his column in the Washington Post to offer a lesson on how this campaign is part of a larger progressive strategy to shut down debate. But apparently it's Will that needs a history lesson, as he uses as evidence a story about a 2013 IRS investigation accusing the agency of targeting conservatives. But that investigation "found no evidence" that the IRS actions were politically motivated. No doubt his column is similarly bereft of evidence.
The Washington Post also gave space to the Competitive Enterprise Institute (CEI) to defend itself by pretending it is being investigated for political dissent, not its years of Exxon funding for climate denial. Worth noting CEI's careful phrasing about its relationship with Exxon, which CEI says "publicly ended its support for us after 2005." With Donors Trust and others making it possible to anonymize giving, the key word is "publicly."
Ironically, despite the admission that its Exxon funding is a perfectly legitimate reason to look into its communications, CEI considers its subpoena to be a fishing expedition. Meanwhile, CEI's own coal-funded Chris Horner continues to engage in nuisance FOIAs for climate scientists.
Exxon's defense is a hot topic in denierland, as it advances the narrative that the fossil fuel industry is an embattled population facing government persecution. But here's a reality check: Before Honduran activist Berta Cáceres was murdered on March 2, she reported receiving 33 death threats after years of intimidation. Instead of investigating a man who had previously bragged about his plans to murder her, authorities claim the prime suspects are two of her fellow activists.
Looks like the fossil fuel industry isn't the one facing persecution after all.
YOU MIGHT ALSO LIKE
Clinton Snubs Koch Endorsement
Gov. Cuomo Rejects the Constitution Pipeline, Huge Win for the Anti-Fracking Movement
Federal Offshore Drilling Plan: From Injury to Insult
EcoWatch Daily Newsletter
belchonock / iStock / Getty Images Plus
Wesley Martinez Da Costa / EyeEm / Getty Images
By David R. Montgomery
Would it sound too good to be true if I was to say that there was a simple, profitable and underused agricultural method to help feed everybody, cool the planet, and revitalize rural America? I used to think so, until I started visiting farmers who are restoring fertility to their land, stashing a lot of carbon in their soil, and returning healthy profitability to family farms. Now I've come to see how restoring soil health would prove as good for farmers and rural economies as it would for the environment.
skaman306 / Moment / Getty Images
Radish (Raphanus sativus) is a cruciferous vegetable that originated in Asia and Europe (1Trusted Source).
The Centers for Disease Control (CDC) released new numbers that show vaping-related lung illnesses are continuing to grow across the country, as the number of fatalities has climbed to 33 and hospitalizations have reached 1,479 cases, according to a CDC update.
During the summer, the Arctic tundra is usually a thriving habitat for mammals such as the Arctic fox. Education Images / Universal Images Group via Getty Images
Reports of extreme snowfall in the Arctic might seem encouraging, given that the region is rapidly warming due to human-driven climate change. According to a new study, however, the snow could actually pose a major threat to the normal reproductive cycles of Arctic wildlife.
Vegan rice and garbanzo beans meals.
Ella Olsson /
Pexels
One common concern about vegan diets is whether they provide your body with all the vitamins and minerals it needs.
Many claim that a whole-food, plant-based diet easily meets all the daily nutrient requirements.