Exxon Targets Journalists Who Exposed Massive Climate Cover Up
ExxonMobil has launched a full-throttled "bully" campaign against the graduate students who recently unmasked its scandalous climate change cover-up threatening to pull funds from the university that helped bring to light its dangerous and "most consequential" lies.
In a letter addressed to Columbia University President Lee Bollinger and obtained by Politico, the oil giant's vice president of Public and Government Affairs accuses a team of investigative journalism students of violating the school's research policy by "suppressing" or "manipulating" information to produce "deliberately misleading reports" about ExxonMobil's climate change research.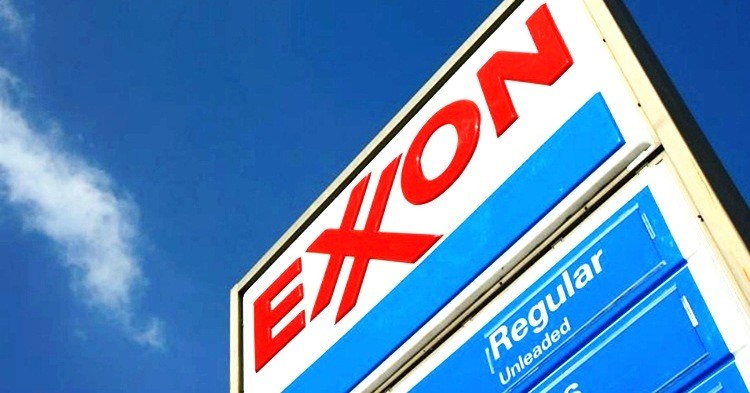 "The reports, produced by a team headed by Susanne Rust, an instructor at the Columbia Journalism School, cherry-picked—and distorted—statements attributed to various company employees to wrongly suggest definitive conclusions about the risk of climate change were reached decades ago by company researchers," wrote Exxon's Kenneth Cohen in the letter, dated Nov. 20.
The lengthy letter then proceeds to dissect the allegedly "false narrative" that "ExxonMobil 'knew' the risks of climate change in the 1980s, chose to ignore or suppress that knowledge, stopped or curtailed ongoing climate research and shifted to a policy of funding climate change denial."
Those findings—which were published early October in the Los Angeles Times, mirroring a separate but similar investigation by Inside Climate News—have set off a storm of outrage over what "Exxon knew." The New York Attorney General has even launched a formal inquiry as a result of the allegations.
In the letter, Cohen concludes with a request for an opportunity to discuss "at far greater length our grievances and the possible remedies available to us." He signs off with what one reporter describes as "something that looks mighty like a veiled threat to revoke funding from the university."
Cohen writes: "ExxonMobil has had numerous and productive relationships with Columbia University for many years, whether through research programs, interactions with the business school or recruiting of graduates for employment with our company. The interactions detailed above are not typical of the high standards and ethical behavior we have come to expect from your institution."
According to Politico's Elana Schor and Hadas Gold, who published the letter Monday, "Through its foundation, Exxon gave $219,229 to Columbia in 2014 as part of a matching gift program for educational institutions, as well as $9,000 in direct grants. The company also gave $25,000 last year to the markets program at the university's Center on Global Energy Policy."
Press freedom advocates, environmentalists and even presidential contenders were swift in their condemnation of Exxon following the release of the letter.
"Exxon's outrageous move to intimidate journalists and academics from doing their jobs is more of the same from a company that has been bullying the public and our elected officials for decades," David Turnbull, campaigns director for Oil Change International, told Common Dreams.
"We've often wondered if Exxon actually hates our children because they so consistently stand in the way of safeguarding their future; it turns out they apparently hate good journalism as well," Turnbull adds. "What's worse is that our government is still handing billions of dollars each year to the oil industry by way of subsidies. This is an industry that is out of control, wreaking havoc on our climate and public discourse and it's time for our public support of them to end."
U.S. Senator and White House hopeful Bernie Sanders wrote on Twitter Tuesday, "It's absurd that massive corporations can legally intimidate journalists who dare question them."
Meanwhile, Columbia's Bollinger tasked Steve Coll, the dean of the Columbia School of Journalism, with handling the response to the letter, which Coll said he's preparing to publish on the school website "in the next couple of days."
YOU MIGHT ALSO LIKE
"Ridiculously, Earth-Shatteringly Stupid": Daily Show Slams GOP Climate-Denying Gang
$3.4 Trillion: Fossil Fuel Divestment Commitments Break New Record
By Itai Vardi
A recent intensification in protests against Williams Partners' planned Atlantic Sunrise pipeline in Pennsylvania prompted a state senator to propose legislation aimed at limiting demonstrations.
Last month, Pennsylvania Sen. Scott Martin (R-Norman) announced his intention to introduce legislation that would pass the costs of law enforcement responding to protests onto the demonstrators. Martin also helped introduce a different bill that would criminalize protests at natural gas facilities.
Keep reading...
Show less
Black Shogun / iStock
The Federal Energy Regulatory Commission (FERC) released its Final Environmental Impact Statement Friday for the Mountain Valley Pipeline, a controversial 303-mile pipeline that would carry two billion cubic feet of fracked gas per day from West Virginia through Virginia.
Keep reading...
Show less
Falcon PEV
The so-called "first and last mile" problem is one of the biggest hurdles with public transportation. How do you encourage more people to take Earth-friendlier commutes when their homes are miles away from the train or bus station?
One solution, as this Estonian electric scooter company proposes, is to simply take your commute with you—literally. Tallinn-based Stigo has developed a compact e-scooter that folds to the size of a rolling suitcase in about two seconds.
Keep reading...
Show less
Connect4Climate
[Editor's note: I'm still in shock after hearing the news that Lucia Grenna passed away in her sleep last week. When we first met in April of 2014 at a Copenhagen hotel, I was immediately taken by here powerful presence. We spent the next couple days participating in a Sustainia climate change event where Lucia presented her audacious plans to connect people to the climate issue. I had the chance to partner with Lucia on several other projects throughout the years and work with her incredible Connect4Climate team. I was always in awe of her ability to "make the impossible possible." Her spirit will live on forever. — Stefanie Spear]
It is with a heavy heart that Connect4Climate announces the passing of its founder and leading light, Lucia Grenna. Lucia passed peacefully in her sleep on June 15, well before her time. We remember her for her leadership and extraordinary ability to motivate people to take on some of the greatest challenges of our time, not least climate change.
Keep reading...
Show less
Jun. 23, 2017 07:29PM EST
Wikimedia Commons
By Stacy Malkan
Neil deGrasse Tyson has inspired millions of people to care about science and imagine themselves as participants in the scientific process. What a hopeful sign it is to see young girls wearing t-shirts emblazoned with the words, "Forget princess, I want to be an astrophysicist."
Keep reading...
Show less
Jun. 23, 2017 01:57PM EST
www.youtube.com
By Andy Rowell
Any day now we will truly witness climate change in action. Within days at worst, maybe weeks at best, scientists predict that a huge section of the Larsen C ice shelf in Antarctica will break off into the ocean, in what is called a major "carving" event.
Keep reading...
Show less
Jun. 23, 2017 02:27PM EST
www.youtube.com
President Trump visited Cedar Rapids, Iowa on June 21 to speak to a large crowd in the U.S. Cellular Center at a political rally organized by his campaign.
As Trevor Noah noted during The Daily Show episode last night (starts at 2:25), the real reason Trump has these rallies is to "get back in front of his loyal crowds and feed of their energy." Noah believes that "Trump supporters are so on board with their dude he can say anything and they'll come along for the ride."
Keep reading...
Show less
Jun. 23, 2017 07:50PM EST
The Kamuthi solar plant in the southern Indian state of Tamil Nadu.
The rapid growth in renewable energy continues to put a dent in the demand for coal.
Coal India, the world's biggest coal mining company and producer of 82 percent of the country's coal, announced the closure of 37 mines that are financially "unviable."
Keep reading...
Show less
Jun. 23, 2017 06:42PM EST
www.youtube.com
By Katie O'Reilly
Two years ago—long before coal became one of the most dominant and controversial symbols of the 2016 presidential election—Bloomberg Philanthropies approached production company RadicalMedia with the idea of creating a documentary exploring the U.S. coal mining industry. Last spring, they brought on Emmy-nominated director Michael Bonfiglio, tasked with forging a compelling story out of the multitudes of facts, statistics and narratives underlying the declining industry.
Keep reading...
Show less


Get EcoWatch in your inbox