Extreme Weather Ravages the West Coast
Sep. 16, 2014 07:42AM EST
Climate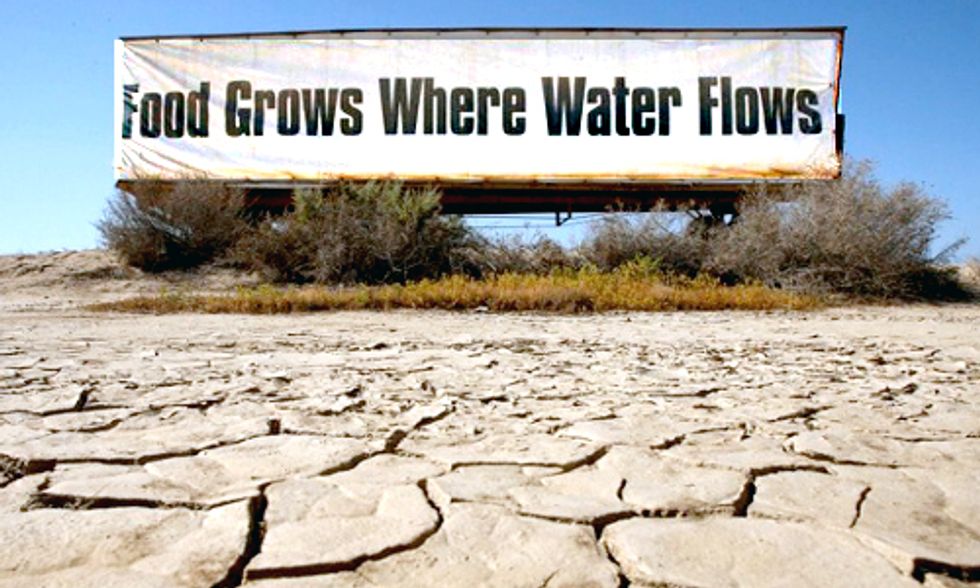 Climate deniers are gloating that the California wildfire season isn't as bad as seasons past or as predicted in the spring, although that's probably small comfort to the families being evacuated from homes in Orange County near the Cleveland National Forest this weekend. And the fire season isn't over, and neither is the hot, dry weather with temperatures in the triple digits.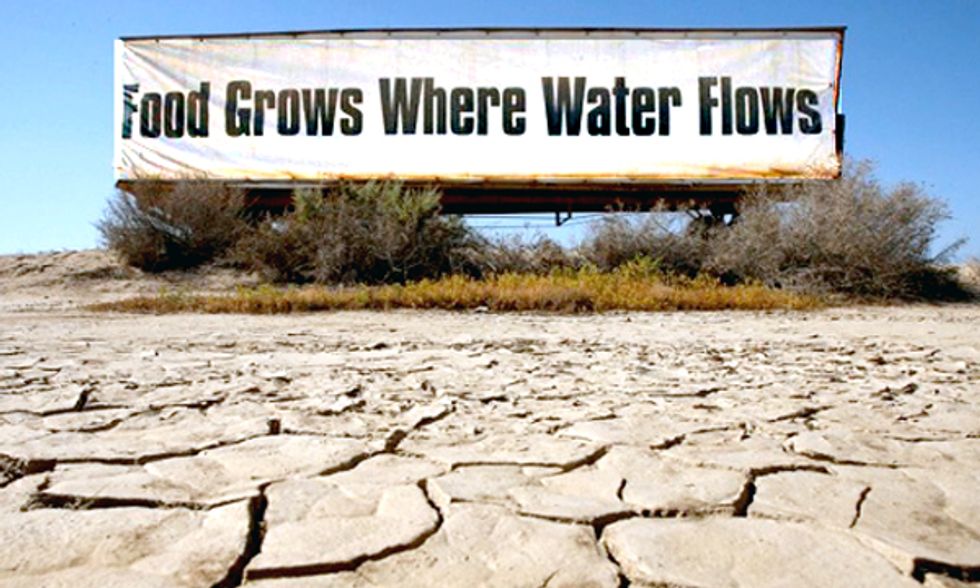 The drought continues its negative impacts on California communities and agriculture. An NBC news report last week said California could lose a quarter of its rice crop. Almond farmers are struggling, and so are organic dairy farms.
There's plenty of other evidence from up and down the Pacific coast that demonstrates ample cause for concern about climate impacts. Washington State, for instance, is enduring one of its worst forest fire seasons.
The Washington Olympian reports, "This year's record-setting season of wildfires in Washington has burned six times as many acres as usual, state officials said Wednesday.  As of the end of August, wildfires had burned a total of about 363,000 acres throughout the state, state forester Aaron Everett said. In the past five years, the average amount of acres burned per year was only about 61,000, he said. 'It's been a staggering year, and a great challenge,' Everett said."
And while California swelters and Washington burns, Mexican resort areas like Cabo San Lucas are being hammered by Hurricane Odile, the most powerful hurricane on record to hit the Baja California peninsula. Flights were cancelled and cruise ships redirected, as the storm left shattered glass, debris, and heavy damage to the area's hotels in its wake, despite being downgraded from Category 4 to Category 1 storm. Flash floods and mudslides could still follow.
We normally hear more about the Atlantic hurricane season, but the year's hurricane season in the eastern Pacific has been a heavy one, with Odile the 15th hurricane formed there so far. The record rainfall in Phoenix last week resulted from the remnants of the previous hurricane.
As the UN's Intergovernmental Panel on Climate Change (IPCC) said in its report Climate Change 2013, "Changes in many extreme weather and climate events have been observed since about 1950. It is very likely that the number of cold days and nights has decreased and the number of warm days and nights has increased on the global scale. There are likely more land regions where the number of heavy precipitation events has increased than where it has decreased."
Residents of the Pacific Coast don't need a report to tell them that.
YOU MIGHT ALSO LIKE
Stunning Photos Reveal Intensity of Wildfire Season's Early Start
Obama Attributes Washington State Wildfires to Climate Change
EcoWatch Daily Newsletter