Extreme Sports Legend Dean Potter Dies
May. 18, 2015 05:28PM EST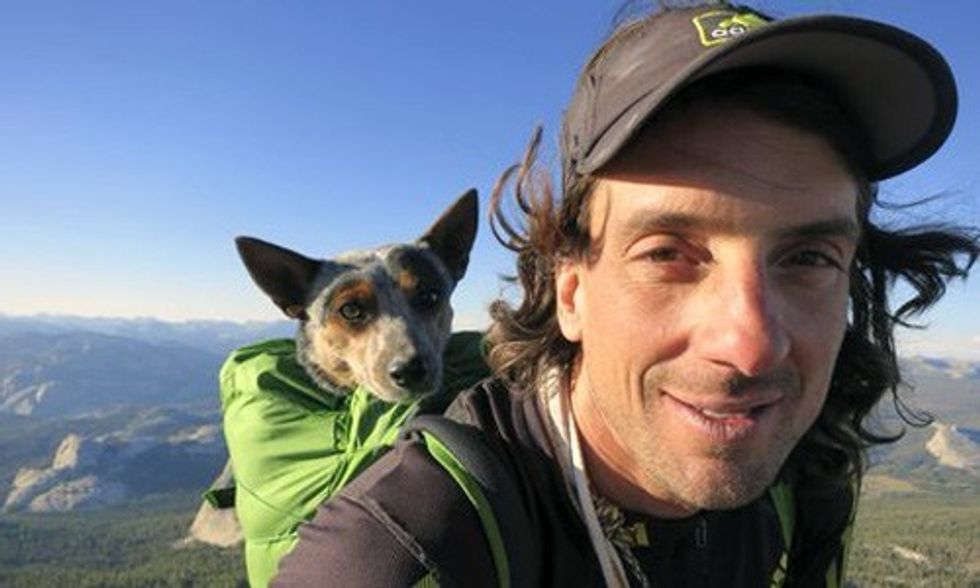 Dean Potter, 43, and Graham Hunt, 29, died on Saturday following a BASE jumping accident in Yosemite National Park. They were attempting a wingsuit flight leaping from a promontory at Taft Point, 3,000 feet above the valley floor.
Extreme athlete Dean Potter hailed as 'a visionary' by fellow climbers and friends http://t.co/5z162B7P1v

— The Guardian (@guardian) May 18, 2015
Potter was a climbing and wingsuit pioneer and creator of  "freebase," a hybrid extreme sport that combined rock climbing without ropes and skydiving.
BASE jumping is illegal in Yosemite and those that attempt it risk being arrested and fined. Potter and Hunt tried to clear a notch in the granite cliffs but missed and smashed into the rocks.
Reports say that the spotter heard a "pop-pop" and assumed it was their parachutes opening, but after she tried to reach them via text and there was no response, she informed park officials of their disappearance. According to park spokesman Scott Gediman, a search-and-rescue operation was launched early Sunday morning, with up to 100 people including park rangers and volunteers surveying the park for the men. Crews in a California Highway Patrol helicopter spotted their bodies on the wall of rock along Yosemite Valley, and both were flown out.
Potter lived in Yosemite with girlfriend Jennifer Rapp and his dog, Whisper. Hunt, who lived in El Portal, California, was described by friend Shawn Reeder as "an amazing soul living a human life to the fullest with humility, love and a shining light that affected most people it shined upon." Reeder said Hunt "was very inspiring" and he now wants to be sure he lives his "life more present in every moment, just like Graham did."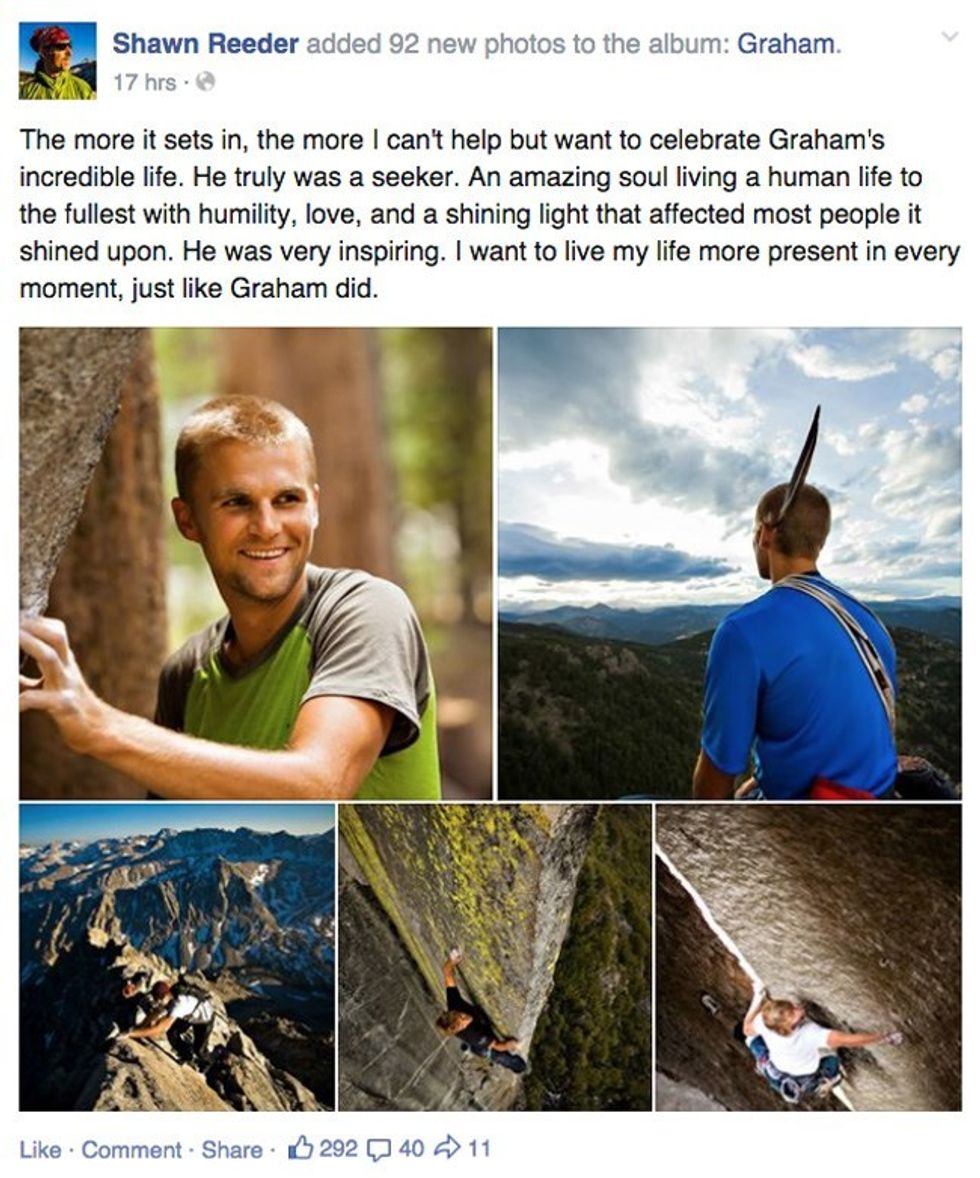 Last year in an interview with Outside, Potter said, "When I was a little boy, my first memory was a flying dream. In my dream, I flew—and I also fell. I always wondered as I got older if it was some premonition of falling to my death." Watch here:
In this video, Potter is Base jumping with his dog:
Potter, one of the most recognized figure in extreme sports, was also renowned for his tightrope walking. Watch this incredible video as Potter is crossing the Enshi Grand Canyon in central China's Hubei province, 1,800 meters above sea level in 2012:
YOU MIGHT ALSO LIKE
7 Facts That Prove the Renewable Energy Revolution Has Arrived
5 Signs the California Drought Could Get Worse
World's First Solar Road Already Generating More Power Than Expected
EcoWatch Daily Newsletter
Related Articles from EcoWatch
Recent Stories from EcoWatch