This website uses cookies to ensure you get the best experience while browsing it. By clicking 'Got It' you're accepting these terms.
Extraordinary Photos From Inside the Siberian Methane Blowhole
Nov. 14, 2014 02:32PM EST
Remember those mysterious blowholes that appeared last summer in the Siberian tundra? The ones with the high methane content that some observers said signaled Armageddon for the climate, a sign of runaway climate change?
Scientists from the Russian Centre of Arctic Exploration and other scientific institutes descended into the largest of the three craters to take measurements and gather information—and to bring back some amazing photos, taken by the director of Centre of Arctic Exploration Vladimir Pushkarev.
"A mission this week to the newly-formed crater on the Yamal Peninsula in northern Siberia is expected throw fresh light on how this and other such phenomenon were formed," wrote The Siberian Times. "Experts are working on a theory that gas hydrates caused underground explosions in the same way as eruptions under the Atlantic Ocean may have led to the Bermuda Triangle phenomenon."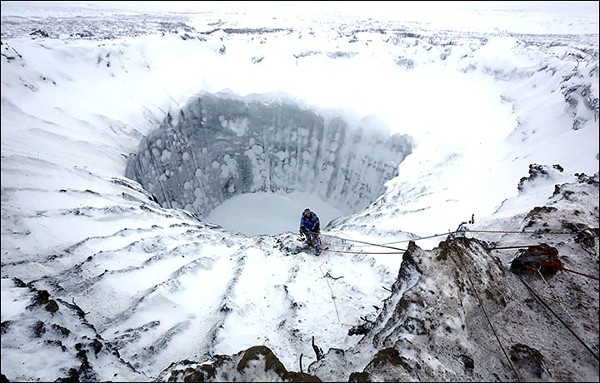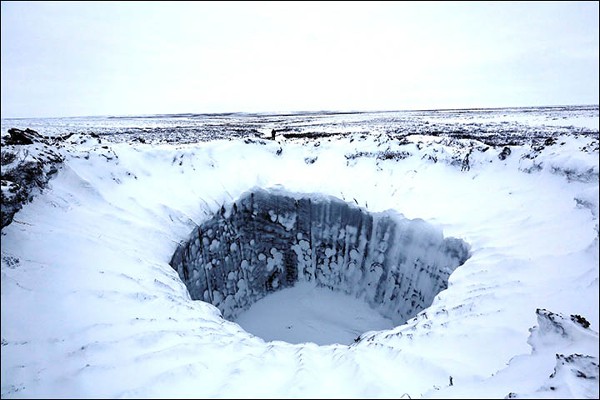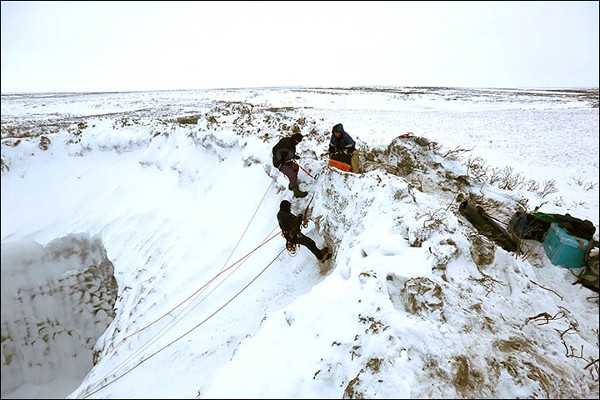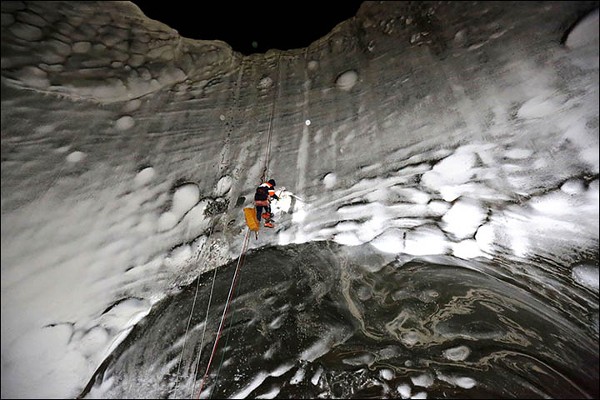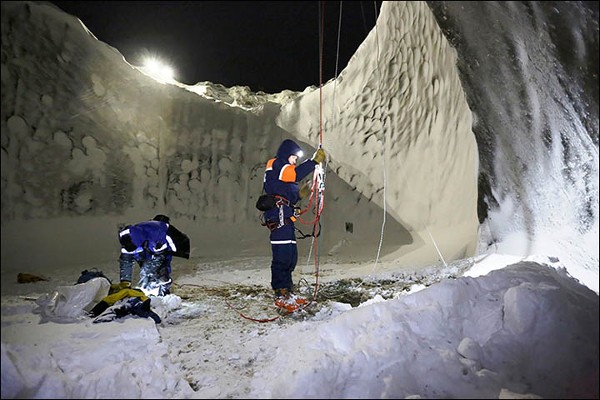 The crater contains a lake with a now-frozen surface and iced walls.
Pushkarev said that the scientists will go back to their institutes to assess the information they gathered.
"They did radiolocation tests at a depth of 200 metres, took probes of ice, ground, gases and air," he said. "Now they all went back to their institutes and labs and will work on the material. The next stage is processing of the gathered information. Then we plan to explore the surrounding area, comparing images from space and even those taken in the 1980s, to understand if there are—or were —some similar objects."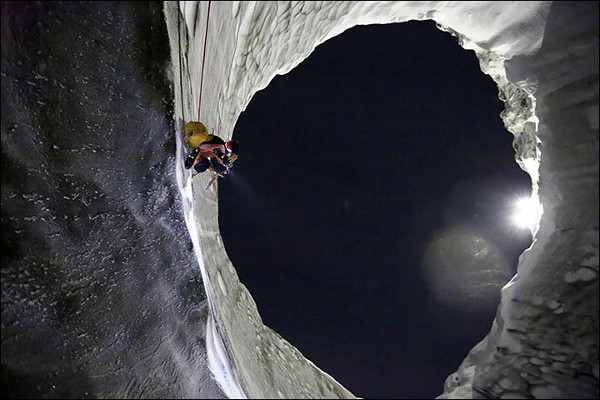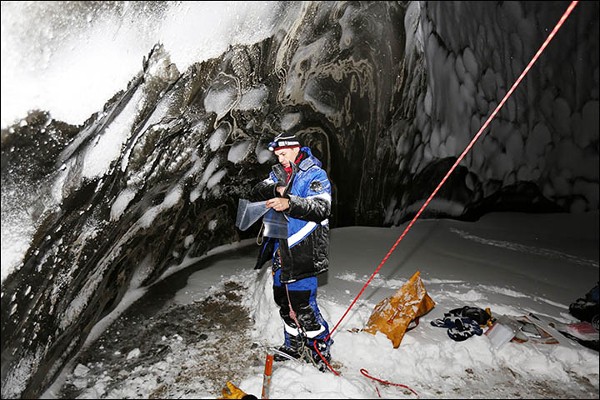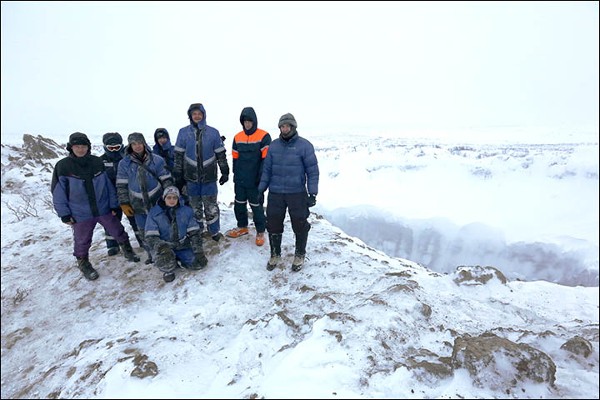 Pushkarev said it's too early to draw any conclusions about how or why the craters formed, including whether the exceptionally warm Siberian summers of 2012 and 2013 collapsed the permafrost, creating the craters and releasing the methane gases. The Siberian Times notes that theories that the craters were a manmade hoax, the work of aliens from outer space or created by a meteorite or a stray missile have been discounted.
"I've heard about this Bermuda Triangle idea, but I repeat, our scientists need to work on materials first and only then draw some definite conclusions," said Pushkarev. "At the moment we don't have enough information."
They do have some pretty extraordinary pictures however.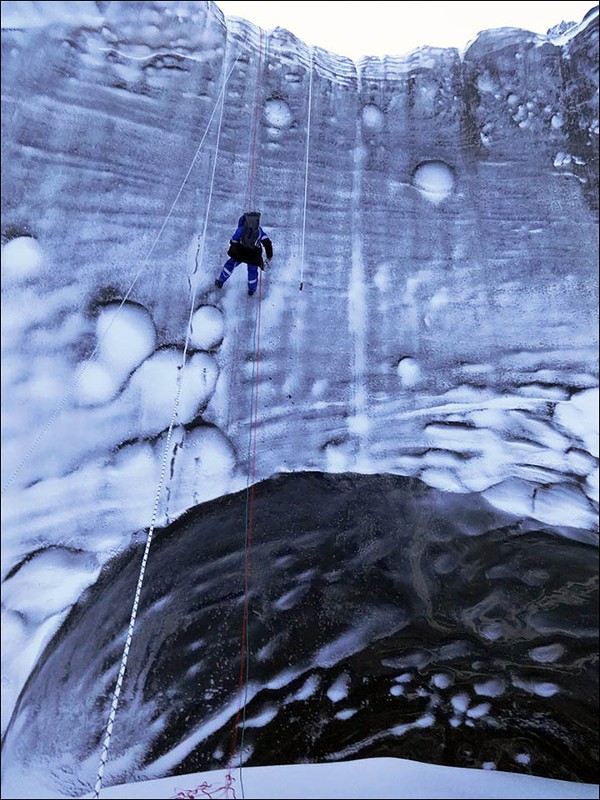 YOU MIGHT ALSO LIKE
Siberian Crater Mystery Solved
Methane Blow-Holes Sign of Runaway Climate Change?
Plus, learn if there's one that's best for your health.
Catherine Falls Commercial / Moment / Getty Images
An invasive Amynthas worm, also known as a crazy snake worm, Asian jumping worm and Alabama jumper Tom Potterfield / Flickr
By Jason Bittel
My wife and I built a house two years ago on a few acres of woodland outside of Pittsburgh. The backyard is full of maples, poplars, briars and common spicebush. Two-lined salamanders and grumpy-looking crayfish wade among the rocks in the small stream that runs down the edge of the property. Deer, raccoon and opossum tracks appear regularly in the snow and mud. Sometimes, my trail-cam even catches a pair of gray foxes as they slink through the night.
AleksandarNakic / Getty Images
By Kate Murphy
No matter the time of year, there's always a point in each season when my skin decides to cause me issues. While these skin issues can vary, I find the most common issues to be dryness, acne and redness.

David Woodfall / The Image Bank / Getty Images
By Sam Nickerson
The U.S. Environmental Protection Agency (EPA) in April 2018 proposed relaxing standards related to how it assesses the effects of exposure to low levels of toxic chemicals on public health.
Now, correspondence obtained by the LA Times revealed just how deeply involved industry lobbyists and a controversial, industry-funded toxicologist were in drafting the federal agency's proposal to scrap its current, protective approach to regulating toxin exposure.
Steve Irwin poses with a three foot long alligator at the San Francisco Zoo on June 26, 2002. Justin Sullivan / Getty Images
February 22 is the birthday of conservationist and beloved TV personality "Crocodile Hunter" Steve Irwin, who would have been 57 years old today.
Irwin's life was tragically cut short when the barb from a stingray went through his chest while he was filming in 2006, but his legacy of loving and protecting wildlife lives on, most recently in a Google Doodle today honoring his birthday.