Expose the Dangers of Glyphosate in Monsanto's Roundup by Supporting this Indiegogo Campaign
Jul. 10, 2014 10:31AM EST
Health + Wellness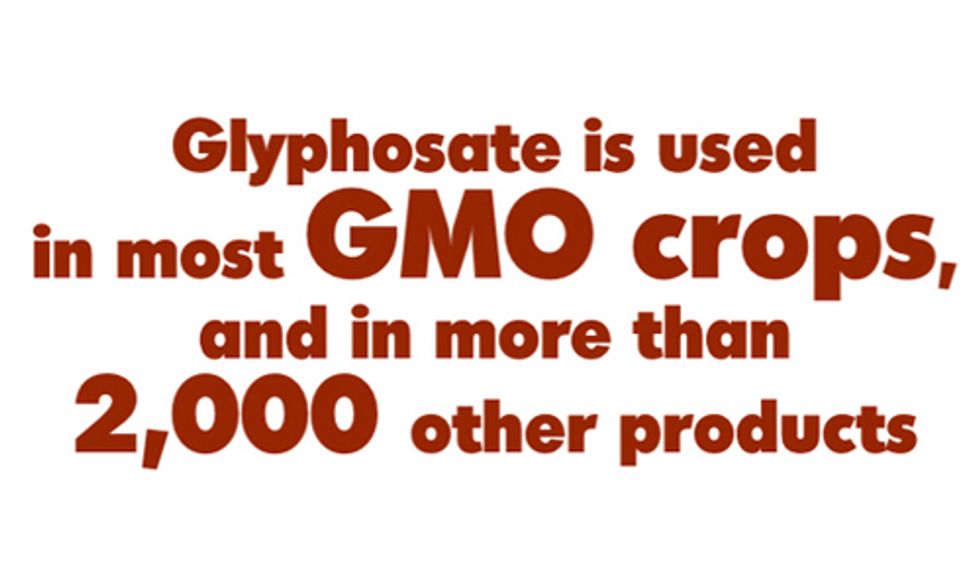 After directing the film Unacceptable Levels, I felt I could move past the subject of toxic chemicals and that I had pushed the subject as far as I could. I realized I was wrong after learning more about Glyphosate, the key ingredient in Roundup, a broad-spectrum weed killer developed by Monsanto.
Roundup is the number one selling herbicide worldwide, due to the increase in the planting of Monsanto's Roundup Ready Crops, which are genetically engineered to withstand multiple applications of the weed killer during the growth cycle. Roundup is also used in residential gardens and neighborhood parks around the world.
I'm working on A New Resistance, a documentary about Glyphosate, and I need your help to raise funds via our Indiegogo crowdfunding campaign to make this film a reality. Please help me and the following supporting organizations—Moms Across America, Organic Consumers Association, Sustainable Pulse, Mamavation and GMO Free USA—raise $50,000 by Midnight, July 31.
A host of recent studies have linked Roundup and glyphosate to an alarming number of diseases threatening animal and human health, including obesity, infertility, cancer, celiac disease, gluten intolerance, irritable bowel syndrome, autism and Alzheimer's Disease. We now know that Glyphosate is inside our bodies and enters the bodies of our newborn children through breast milk.
In July 2013, despite countless letters and documents submitted in protest, the U.S. Environmental Protection Agency (EPA) raised the maximum allowable residues of glyphosate in our food (most likely to accommodate the levels already routinely detected)—up to 30 times higher. Now officials are attempting to raise the allowable chemical residue of glyphosate in many important food crops, including vegetables such as carrots, sweet potatoes, flax and sunflower seeds. 
It is time to investigate glyphosate's impact on human health and the environment. It's time to stop raising the residue limits for a chemical that has potentially harmful effects on our health. It's time to stop the use of glyphosate altogether, unless and until peer-reviewed independent studies of glyphosate prove its use to be unquestionably safe.
This film, A New Resistance, will be a learning tool, provided for free, to anyone searching the internet for information. It will be used—without restriction—by organizations, companies, bloggers and individuals to educate their communities, families, friends, co-workers and loved ones.
This documentary will serve many purposes, but it will primarily shine a light on this particular chemical and demonstrate what role the U.S. EPA and the chemical companies have played. We will follow established leaders in the field, such as neonatologist Dr. Paul Winchester, to listen, learn and understand how vital this information is for future generations.
Every penny raised from this campaign will go into the production and distribution of this film. The more money raised, the faster this film will get finished and the faster we'll educate people about this chemical. Our goal is to start shooting the film this summer and have it ready for online distribution in early 2015.
Visit our Indiegogo crowdfunding page and donate today.
EcoWatch Daily Newsletter
Related Articles from EcoWatch
Recent Stories from EcoWatch