Expect an 'Angry Summer' of More Wildfires, Drought and Extreme Heat
Jul. 03, 2013 03:45PM EST
Climate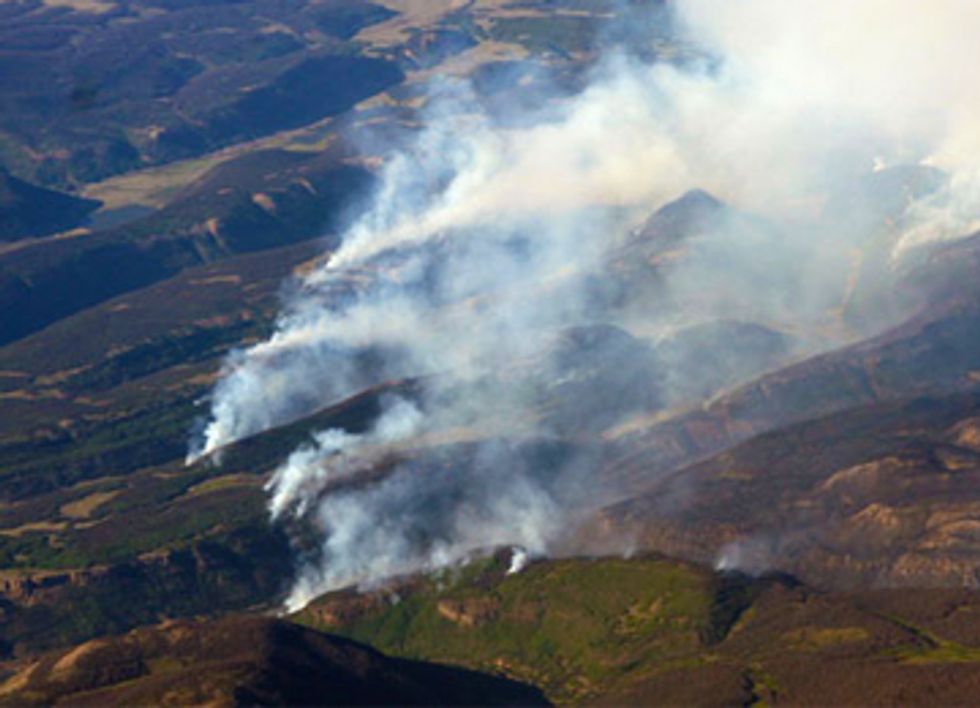 The recent rash of deadly wildfires and record breaking high temperatures across the western U.S. indicates the country may be in the grips of an "angry summer" made worse by climate change.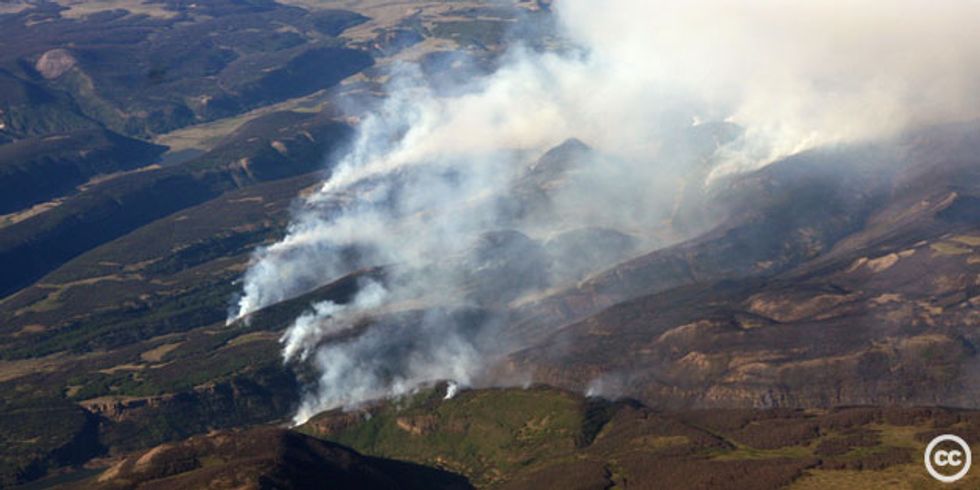 July 2013 began with much of the western portion of the U.S. experiencing one of the most extreme heat waves on record in the region. During the days between June 24 and 29, there were 46 monthly high-temperature records set or tied in the U.S., along with 21 records for the highest overnight minimum temperature.
The heat in Death Valley has spiked to 129 degrees Fahrenheit, and many are watching to see if Death Valley's record 134 degrees Fahrenheit temperature—the highest ever recorded on Earth—could be broken in the coming week. Temperatures hit above 115 degrees Fahrenheit in Salt Lake City, UT; Phoenix, AZ; Las Vegas, NV, and several southern Californian cities.
An 8,300 acre wildfire in Arizona has taken the lives of 19 elite firefighters, making it the deadliest U.S. wildfire involving firefighters in at least the past 30 years.
A fire of that size and intensity, taking place during an escalating heat wave and a long-running drought, is increasingly common.
Tom Boatner, chief of fire operations for the federal government, said in an interview with 60 Minutes:
"You won't find any [climate deniers] on the firelines of the American West anymore. We have had climate change beaten into us over the last 10 or 15 years. We know what we are seeing and we are dealing with a period of climate in terms of temperature, humidity and drought that is different from anything people have seen in their lifetimes."
The Southwest is facing first-hand the role of climate change in increasing wildfires, droughts and extreme heat. The region is trending towards drier and warmer conditions in recent years, consistent with climate change projections that show that the region will experience more days over 100 degrees Fahrenheit and increased drought due in large part to global warming.
Arizona is the fastest warming state in the contiguous U.S. since the mid-1970s, with average surface temperatures increasing by 0.72 degrees Fahrenheit per decade since 1970.
This deadly summer weather comes just months after similar extreme heat, drought and storm events, intensified by climate change, wreaked havoc in Australia and prompted the season to be called the "Angry Summer."
The 2013 summer in Australia was a season of extremes: 123 weather records were broken in 90 days, including unprecedented high temperatures, destructive flooding and severe bushfires.
If the beginning of the 2013 summer in the U.S. is any indication, the "Angry Summer" that ravaged Australia is turning into an "Angry Year" of weather around the world.
Visit EcoWatch's CLIMATE CHANGE page for more related news on this topic.
——–

WHAT KIND OF EXTREME WEATHER PATTERNS (IF ANY) HAVE YOU NOTICED IN YOUR COMMUNITY?
EcoWatch Daily Newsletter