Exclusive Interview: Top Chef's Tom Colicchio Shares Importance of Eating Sustainable Fish
Oct. 23, 2015 01:19PM EST
Food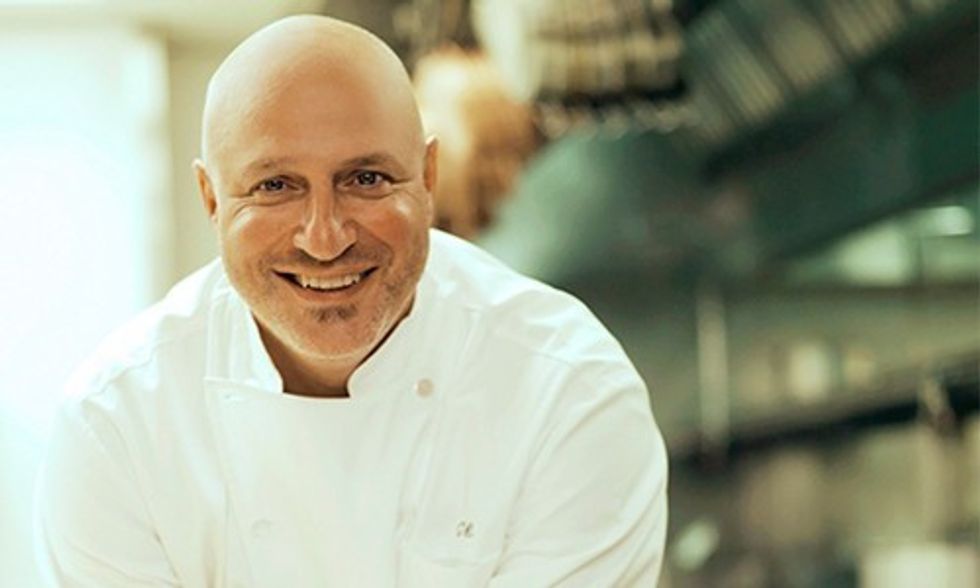 Tom Colicchio is a busy guy, what with all the time he spends hosting his TV show Best New Restaurant, to wearing the MSNBC food correspondent hat while talking the politics of food with the likes of Rachel Maddow, plus being the straight-shooting head judge on Bravo's hit show Top Chef. And yet despite also expanding a successful group of restaurants while serving on the board of Food Policy Action, an advocacy organization that he cofounded in 2012, he still makes time to fish every year.
The overlap between his fine food expertise and desire to see the world eat better while leaving the planet in better shape makes for an interesting perspective on menus and angling ethics. Here's what he had to say, when I had the chance to interview him:
Q. You're an avid fisherman, so sustainability of the oceans must be on your radar. Are there species you won't fish for because their stocks are depleted?
A. Bluefin tuna. I will fish for them, but I will not kill them. I don't kill many fish except the occasional bluefish or mahi mahi and yellowfin tuna, which are plentiful right now. A lot of these stocks bounce back if we allow them—I'm not against fishing the ocean, I think it's a great food source—but we've got to change the way we do it.
Look at swordfish, they were nearly endangered and then a nursery was found off of Florida, so we got the long-line fishermen out of there, and the stocks came back. They were catching swordfish during the day in Florida. What'd we do then? We allowed long-liners back in for "exploratory purposes," when we already knew the program worked!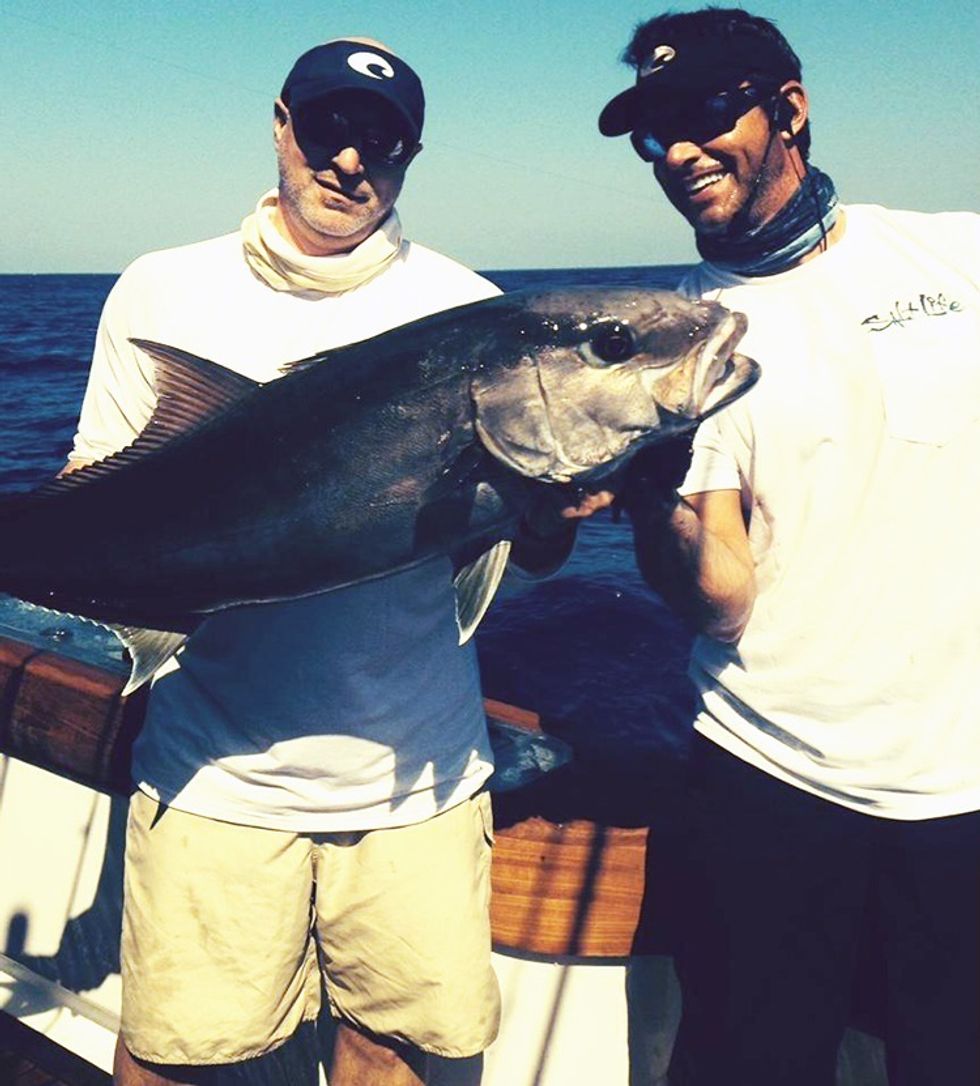 Celebrity chef Tom Colicchio (left) is also an avid fisherman.
Q. What kinds of marine fisheries policy do you support?
A. We need policies that protect fishermen but also the resource. Striped bass for instance came back in a big way because one of their main spawning grounds in the Hudson was heavily polluted with PCBs, and people were told not to eat them, so the fishery was commercially unviable. Then we cleaned up the Hudson, the fish bounced back and were safe to eat, but now we're back where the population is on the decline. We could have protected that industry by creating slot limits, instead we allow the catching of all the big ones, the best breeders with the best genetics.
Q. What species do your restaurants avoid serving?
A. Bluefin tuna, I will not serve it. Haven't even seen Orange Roughy in ages, and I've never served Chilean sea bass.
Q. How about farmed salmon? Ocean advocates and researchers say that open net salmon pens harm ecosystems.
A. They do, the density on those farms needs to be looked at. We have served it, but don't sell a lot of it. We typically serve wild salmon when they're running.
Q. Beside the impacts, the farmed kind doesn't taste as good. I find it really fatty.
A. It doesn't, and it's not because it's fatty, it's just a different kind of fat that's not marbled through the meat, but rather on the outside edge toward the skin. It's because they don't move enough, so the fat's distributed differently and doesn't taste near like a wild salmon. There's no comparison.
Q. What's your approach to serving wild fish in your restaurants?
A. I try to serve wild fish, but it's often a tough call. One of the best choices is small white albacore on the West Coast, that's a great fishery, it's managed well and there's very little mercury in those fish.
YOU MIGHT ALSO LIKE
3 Companies Say 'No' to GMO Arctic Apples
Inside the Nation's Largest Organic Vertical Farm
50 Ways You Can Help Save the Earth
EcoWatch Daily Newsletter
Recent Stories from EcoWatch