EVs Save Cities Six Figures on Fuel and Maintenance
Dec. 19, 2013 05:34PM EST
Business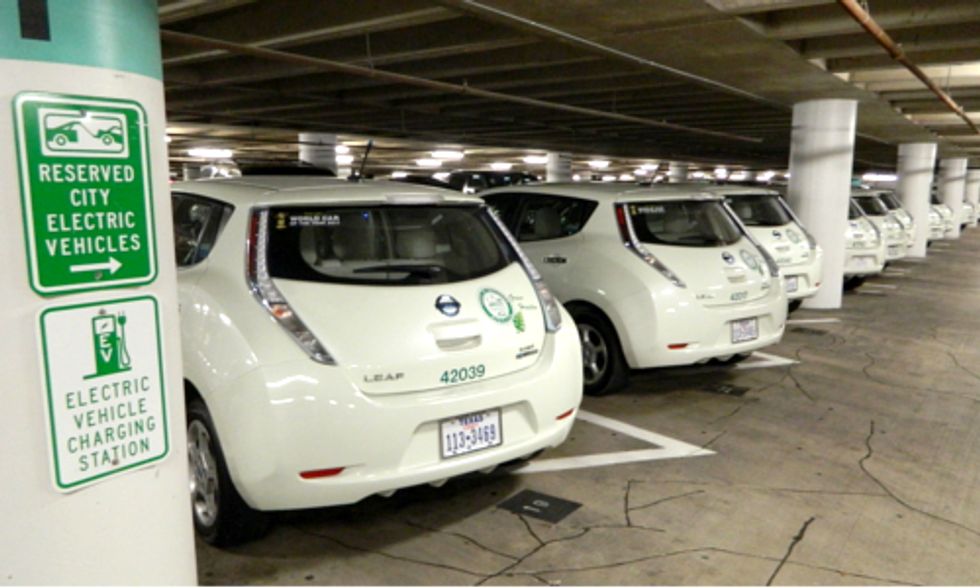 One of the nation's largest cities has one of the largest vehicle fleets and, in turn, enjoys some of the largest savings by adding electric vehicles (EVs).
A pair of case studies from the Electrification Coalition show that the cities of Houston, TX and Loveland, CO have experienced sizable savings since they added EVs to the mix. Houston began aiming for efficiency by purchasing hybrids back in 2002. Many of them have since been converted to plug-in hybrids (PHEVs).
The city most recently added 27 Nissan LEAFs to its fleet with the last of its American Recovery and Reinvestment Act money. As a result, the city expects to save $110,000, director of sustainability Laura Spanjian said.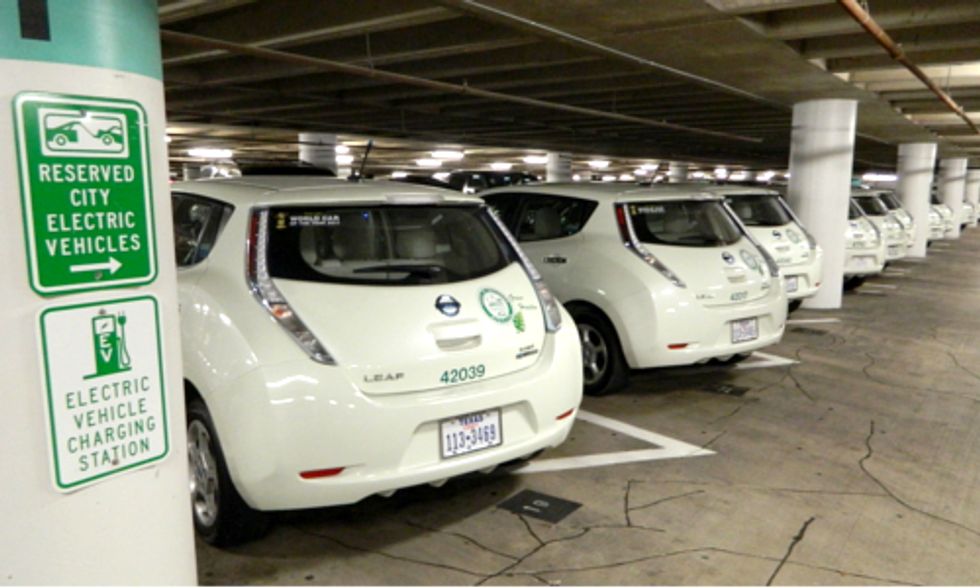 "Since our vehicles have a 10-year lifespan, we'll have eight years of significant fuel savings," Spanjian said.
"We've seen the rising costs associated with fuel, and these cars are a great answer to that while also getting city employees to meetings and other things they need to do," she added. "So that was our drive—cost. And the maintenance costs have also been a lot less. For example, we do not need to perform oil changes."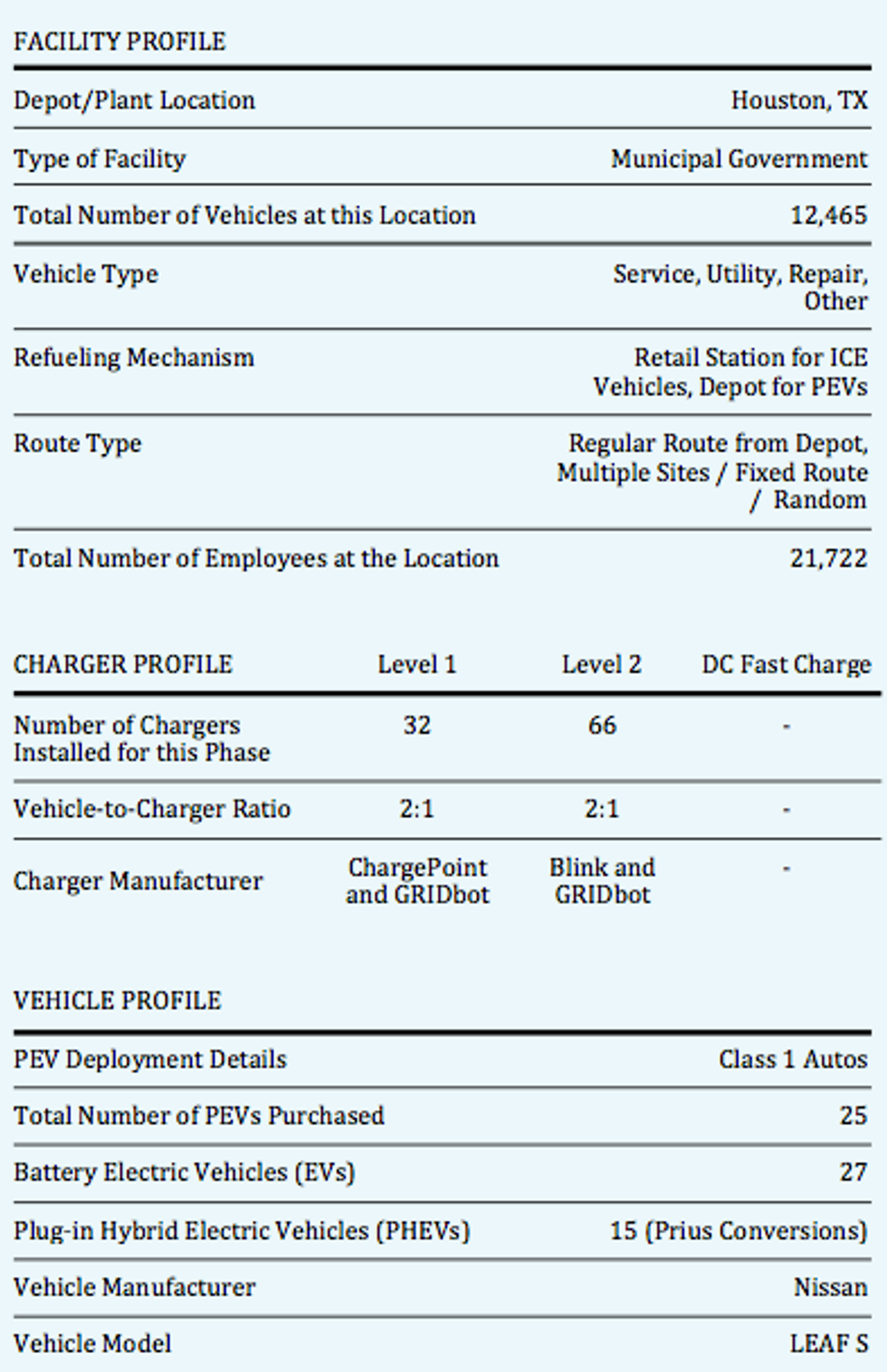 Officials in much smaller Loveland, CO are saying the same thing. Mayor Cecil Gutierrez estimates the city will save 41 percent by using its five LEAFs when compared to previously used gasoline-powered cars. The city is also a principal partner in "Drive Electric Northern Colorado," a regional initiative to encourage the adoption of EVs amongst area residents.
"The city's passenger cars, of which there are almost 100, have historically traveled approximately 6,000 miles and consumed approximately 500 gallons of unleaded gasoline on an annual basis—for an average of 12 miles per gallon," Electrification Coalition's study on Loveland reads. "This very poor average fuel economy is a result of cold starts and short trip distances (typically no more than two miles). These vehicles also rarely drive much further than 20 miles on any given day.
"For the city's purposes, both [EVs] PHEVs—which use a downsized internal combustion engine to extend driving range—were viable options."
Loveland will purchase four more EVs in 2014.
"[EVs] are already proving themselves as smart economic choices for municipal and commercial vehicle fleets," said Robbie Diamond, President and CEO of Electrification Coalition. "Fleets are leading the way to widespread adoption of EVs, which is crucial for protecting our nation from the economic and national security threats posed by oil dependence."
Visit EcoWatch's TRANSPORTATION page for more related news on this topic.

EcoWatch Daily Newsletter