This website uses cookies to ensure you get the best experience while browsing it. By clicking 'Got It' you're accepting these terms.
EVENT: Sustainable Cleveland 2019 Annual Sustainability Summit
Sep. 17, 2012 08:35AM EST
Renewable Energy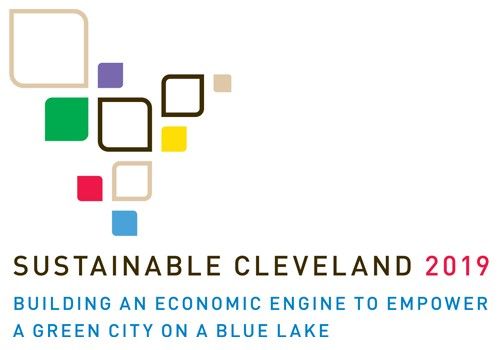 On Sept. 20-21, Sustainable Cleveland 2019 will host the 4th Annual Sustainability Summit at Cleveland Public Auditorium, 500 Lakeside Ave., Cleveland, OH 44114. Sustainable Cleveland 2019 was founded in 2009 by Mayor Frank G. Jackson to build an economic engine to empower a green city on a blue lake. The 10-year initiative creates a framework for Clevelanders from all walks of life to work together to build a thriving and resilient Cleveland region.
The annual sustainability summit reports the progress to the community, creates an agenda for the future and co-creates our sustainable future. Each year leading up to 2019, Cleveland will have a sustainability Celebration Year. For 2012 it's the Year of Local Foods and 2013 will be the Year of Advanced and Renewable Energy. This year's summit will have two tracks, one focused on the current celebration year—Local Foods—and the other on the upcoming celebration year—Advanced and Renewable Energy.
Two dynamic speakers will give keynote presentations during the summit on the topics of advanced and renewable energy and local food systems.
Jeremy Rifkin, president of the Foundation on Economic Trends, is the author of 17 bestselling books on the impact of scientific and technological changes on the economy, the workforce, society and the environment. Mr. Rifkin will join the summit via live video address from Europe for a keynote and question and answer session. His most recent books include The Hydrogen Economy, The European Dream, The End of Work, The Age of Access and The Biotech Century.
Jeremy Rifkin has been an advisor to the European Union (EU) for the past decade. Mr. Rifkin advised the government of Spain during its presidency of the European Union (Jan. 1–June 30, 2010). Mr. Rifkin also served as an adviser to President Nicolas Sarkozy of France, Chancellor Angela Merkel of Germany, Prime Minister Jose Socrates of Portugal and Prime Minister Janez Janša of Slovenia, during their respective European Council Presidencies, on issues related to the economy, climate change and energy security. He currently advises the European Commission, the European Parliament and several EU heads of state, including Chancellor Angela Merkel of Germany and Prime Minister Jose Luis Rodriguez.
Kathleen A. Merrigan is the deputy secretary of the U.S. Department of Agriculture (USDA). Working alongside Secretary Tom Vilsack, Merrigan oversees the day-to-day operation of USDA's many programs and spearheads the $149 billion USDA budget process. She serves on the President's Management Council, working with other cabinet deputies to improve accountability and performance across the federal government.
Merrigan brings a wealth of knowledge to the USDA from a decades-long career in policy, legislation and research related to the many missions of USDA.
Deputy Secretary Merrigan has managed the Know Your Farmer, Know Your Food effort to highlight the critical connection between farmers and consumers and support local and regional food systems that increase economic opportunity.
The summit will also feature local and regional experts panels focused on the 25 percent Shift: Scaling up Local Foods with Supply-Side Infrastructure, Advanced and Renewable Energy Works in Northeast Ohio, and Advanced and Renewable Energy Policy.
EcoWatch Daily Newsletter
Colombia rainforest. Marcel Oosterwijk / CC BY-SA 2.0
Many of us think of the Amazon as an untouched wilderness, but people have been thriving in these diverse environments for millennia. Due to this long history, the knowledge that Indigenous and forest communities pass between generations about plants, animals and forest ecology is incredibly rich and detailed and easily dwarfs that of any expert.
picture-alliance / Newscom / R. Ben Ari
By Wesley Rahn
Plastic byproducts were found in 97 percent of blood and urine samples from 2,500 children tested between 2014 and 2017, according to a study by the German Environment Ministry and the Robert Koch Institute.

Pexels
Medically reviewed by Daniel Bubnis, MS, NASM-CPT, NASE Level II-CSS
Hot yoga has become a popular exercise in recent years. It offers many of the same benefits as traditional yoga, such as stress reduction, improved strength, and flexibility.
Lara Hata / iStock / Getty Images
By SaVanna Shoemaker, MS, RDN, LD
Rice is a staple in many people's diets. It's filling, inexpensive, and a great mild-tasting addition to flavorful dishes.
An image of the trans-alaskan oil pipeline that carries oil from the northern part of Alaska all the way to valdez. This shot is right near the arctic national wildlife refuge. kyletperry / iStock / Getty Images Plus
The Trump administration has initialized the final steps to open up nearly 1.6 million acres of the protected Alaskan National Wildlife Refuge to allow oil and gas drilling.
Kaboompics / Pexels
Tensions between lawmakers and several large manufacturing companies came to a head on Capitol Hill this week during a hearing on toxic fluorochemicals in U.S. drinking water.