This website uses cookies to ensure you get the best experience while browsing it. By clicking 'Got It' you're accepting these terms.
EVENT: Art Exhibition—Detritus
Feb. 07, 2012 09:23PM EST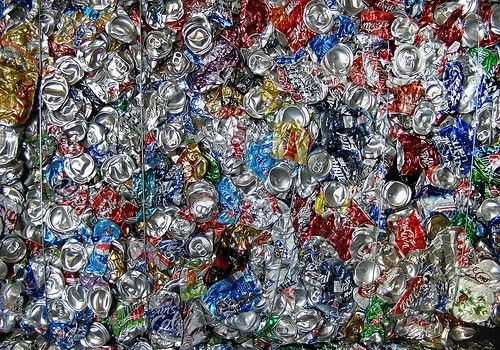 WHAT: Artist reception and Detritus exhibition
WHEN: Reception on Feb. 16 from 5 - 7 p.m., exhibition from Feb. 13-17
WHERE: DAAP Galleries, Phillip M. Meyers, Jr. Memorial Gallery, University of Cincinnati, 2624 Clifton Ave., Cincinnati, Ohio 45220
Detritus is a collaborative group installation by Low-intensity Skirmish running Feb. 13-17 at the University of Cincinnati in the Phillip M. Meyers, Jr Memorial Gallery. The collaborative group Low-intensity Skirmish is made up of artists Carrie Grubb, Cynthia Gregory, Curtis Goldstein, Tyler Hamilton, Greg Swiger, Nishant Vishwa and Jennifer Wenker.
The collaborators of this interactive show invite viewers to take part in a unique art experience that poses questions about how we construct value and meaning with materials that have been discarded. How do we as consumers and creators play a role in deciding the afterlife of detritus? Is it possible to discover meaning through the process of organization? The artists' intentions in part are to prompt each individual viewer to bring his or her own sensibilities to the organization and meaning of the recyclable and discarded objects within the gallery space. The organization of these objects, which will change throughout the exhibition, serves to present each participant with a challenge: What will the viewer physically change in the gallery space? What connections will the viewer construct? What story does the viewer wish to tell?
The artists reception will be held Feb. 16 from 5-7pm. Material support generously provided by Rumpke Recycling.
For more information, click here.
EcoWatch Daily Newsletter
Large food companies are following in the footsteps of fast-food restaurants such as Burger King and KFC by offering meat alternatives. Getty Images
By Elizabeth Pratt
Hormel, Kellogg's, and Kroger are among the large companies now planning to offer "fake meat" products at grocery stores.
Experts say the trend toward plant-based meats coincides with consumers' desires to eat less meat.
However, experts urge consumers to closely check package labels as a product isn't necessarily healthy just because it's described as plant-based.
In grocery stores and fast-food outlets around the U.S., a revolution is taking place.
Colombia rainforest. Marcel Oosterwijk / CC BY-SA 2.0
Many of us think of the Amazon as an untouched wilderness, but people have been thriving in these diverse environments for millennia. Due to this long history, the knowledge that Indigenous and forest communities pass between generations about plants, animals and forest ecology is incredibly rich and detailed and easily dwarfs that of any expert.
picture-alliance / Newscom / R. Ben Ari
By Wesley Rahn
Plastic byproducts were found in 97 percent of blood and urine samples from 2,500 children tested between 2014 and 2017, according to a study by the German Environment Ministry and the Robert Koch Institute.

Pexels
Medically reviewed by Daniel Bubnis, MS, NASM-CPT, NASE Level II-CSS
Hot yoga has become a popular exercise in recent years. It offers many of the same benefits as traditional yoga, such as stress reduction, improved strength, and flexibility.
Lara Hata / iStock / Getty Images
By SaVanna Shoemaker, MS, RDN, LD
Rice is a staple in many people's diets. It's filling, inexpensive, and a great mild-tasting addition to flavorful dishes.
An image of the trans-alaskan oil pipeline that carries oil from the northern part of Alaska all the way to valdez. This shot is right near the arctic national wildlife refuge. kyletperry / iStock / Getty Images Plus
The Trump administration has initialized the final steps to open up nearly 1.6 million acres of the protected Alaskan National Wildlife Refuge to allow oil and gas drilling.